Description

Vice President of Reporting, Clinical Strategy and Efficiency (CSE)
Location Miami, Florida, United States of America Category Information Technology Job Id R0013824
ChenMed is transforming healthcare for seniors. We provide big answers to big problems in health care delivery.  ChenMed is a full-risk primary care market leader with an innovative philosophy, unique physician culture and end-to-end customized technology. These things allow us to provide world-class primary care and coordinated care to the most vulnerable population – moderate- to low-income seniors who have complex chronic diseases.
                                                                                                                                                        
Through our innovative operating model, physician-led culture and empowering technology, we are able to drive key quality and cost outcomes that create value for patients, physicians and the overall health system.  Our model allows us to practice medicine the way it should be practiced. By recruiting focused physicians and reducing their doctor-to-patient ratios, we increase patients' "face time" during each monthly appointment and help foster stronger doctor-patient relationships. Our model also drives and enhances compliance with treatment plans.
As a result of our efforts, our patients realize lower hospital admissions. Their overwhelming response to our approach is reflected in our aggressive, organic growth and net promoter scores in the low to mid 90s, which is unheard of in any industry. Read more about our results and the value of the ChenMed model.
As a company, we are making a difference in the lives of seniors and the health care system overall.
ESSENTIAL JOB DUTIES/RESPONSIBILITIES:
This is a high visibility role, requiring collaboration with executive leadership to develop and communicate strategies to drive superior operational performance, clinical performance, and healthcare outcomes.
Oversees the management of the CSE teams' analysis, data insight, and quality assurance of data from payors and internal sources and works with other COEs in ChenMed (Data Analytics, Payer Analytics, CSE, Revenue Analytics) to advance the understanding of Data Science, Artificial Intelligence and Advanced Analytics.

Primary focus includes: 1) Trend analysis of clinical utilization and medical costs to facilitate the responsible use of resources and efficient medical cost management. 2) Translates advanced business analytics problems into technical approaches that yield actionable recommendations in diverse domains (product development, marketing research, supply chain, technology industrial process and public policy).
Directs the team to design, implement, educate, and share the reports, tools, and insights needed for markets to reduce medical costs, provide VIP service, and deliver better health for our seniors. Sets vision to design and optimize internal processes and systems using AI/ML.
Assures the CSE teams are a trusted resource for data analytics and a strategy partner for market leaders and the enterprise, enabling and accelerating ChenMed's profitable growth to be America's leading primary care provider.
Manages the leadership of the Reporting Team who generate key reports for the organization and develop PowerBI tools and SQL Service Integration Services (SSIS) reports utilized by the enterprise around clinical, operational, and financial performance. Including a broad range of sources combining clinical electronic health record data with insurance claims, along with operational system data, data from Health Information Exchanges, and numerous other vendors to produce dashboards throughout enterprise COEs.
Oversees creation and improvement of monthly KPIs for market and executive leadership. Analysis to identify opportunities for medical cost savings across member health risk populations, providers, payors, lines of business, and other attributes.
Develops new ideas into AI/client driven products using our internal and claims data.  Creates advanced capabilities.
Identifies key metrics and presents recommendations and reports to market leaders in an actionable, user-friendly manner.
Builds relationships with market leadership and internal subject matter experts (network, clinical, operations, etc.) to facilitate the design of cost-efficient initiatives.
Manages and reports progress of key performance indicators for initiatives to senior executives.
Supervises analysis of the impact of current programs and proposed interventions to understand ROI, share best practices, and forecast performance.
Directs team researching outliers and identifies root causes of trends found in data analysis/ reports.
Collaborates with Business Intelligence and Information Technology departments to standardize and automate the data analysis processes to ensure consistency and data accuracy.
Develops methods to exchange key findings and actionable items across markets, departments and COEs, including, but not limited to, program design and evaluation, the coordination of market deep dive visits, involvement in interdepartmental planning meetings, and determining company reporting and performance scorecard needs.
Manages and leads planning and implementation of training and consultation to achieve business results across ChenMed business disciplines from the perspective of medical economics and analytics driven management.
Serves as Subject Matter Expert (SME) on select strategic initiatives to assist executives with the development of strategies and deployment plans.
Sits on Corporate 3M committee to provide reporting updates, data awareness to the CMO, COO, Founder, and COE leaders for Ops, Network, and Clinical.
Acts as liaison between CSE and other departments/subject matter experts, including Hospital/Post-Acute, HEDIS, operations, physician education, and patient education to align projects/train leaders.
Partners with local market leadership to align projects with enterprise and market goals.
Team tracks and manages all ad hoc requests from executive committee, central departments, and local market leadership.
Supports local market and central finance team in monthly cost projections and yearly budget and strategic planning process with key analytics on medial expense saving inputs and trends in clinical utilization.
Assists team members in logic development to analyze new projects.
Effectively communicates workload prioritization and progress to all interested parties.
Conducts administrative management responsibilities and annual performance appraisals for CSE team.
Hires, trains and develops AI/ML and CSE analysts and managers.
Assists in interviewing future executives in the organization and PCP recruits.
Performs other duties as assigned or required.
Leads in a fast-paced and dynamic environment utilizing virtual and face-to-face interactions.
Manages complex work streams, expectations, budgets, deliverables and multiple responsibilities using structured approaches for operational excellence.
Communicates analytical results to executive level audiences.
Delivers on engagement milestones by following analytics processes to mitigate data/modeling/ validation risks.
Engages with domain experts as well as leaders/engineers to effectively deliver interpretable results.
Performs other duties as required or assigned by manager.
At ChenMed,  If you are an innovative, entrepreneurial minded, over-achiever who is extremely passionate in helping people and revolutionizing Healthcare again, we are that dynamic and exciting company you are looking for!
After applying, we encourage you to "follow" us on LinkedIn (ChenMed) as well! This way you can stay informed and up to date on what's happening around our organization and start your path to becoming part of our FAMILY!
KNOWLEDGE, SKILLS AND ABILITIES:
Excellent business acumen and strong problem-solving skills. Must be proactive and perceptive
Knowledge of database systems, SQL, and advanced presentation tools to allow for collaboration with BI and IT and continued improvement of data reporting and analysis capabilities. Must have the ability to design or evaluate intrinsic and extrinsic metrics which are aligned with business goals.
Ability to recruit, develop, and grow a team of top performing internal consultants to deliver cutting edge analytical models and tools
Ability to create and provide didactic training to high level leaders and executives around medical economics and analytics
Ability to provide mentorship and training for team members' professional growth and development
Ability to identify and interpret the data to deliver actionable solutions
Ability to use statistics to make predictions and draw conclusions. Comfortable incorporating information from data analysis, medical literature and national data to enhance existing analytics
Ability to prioritize the impact of projects. Efficient at managing and tracking multiple projects from team members, and personal projects to meet deadlines
Ability to follow long-term projects to completion
Ability to translate analytics into meaningful outcomes and effectively communicate verbally, in written and presentation format to all audience levels, from technical staff, clinical staff and operations to executive leadership
Familiarity with Data Science platforms, tools and deployment environments; expert knowledge and wide-ranging expertise of policies, practices, and systems related to Medicare Advantage, electronic health records, and clinic operations
Knowledge of professional software engineering practices and best practices for the full software development life cycle, including coding standards, code reviews, source control management, build processes, testing, and operations
Ability to lead cross-functional teams and projects
EDUCATION AND EXPERIENCE CRITERIA:
Bachelor's degree in a related field; experience may substitute for a degree on a year-for-year basis above the minimum years required
Advanced degree (either master's or PhD) in Health Economics or Health Services Research preferred
MD or other terminal professional degree (e.g. PharmD, PhD in related field) preferred
Seven (7) to nine (9) years' applied experience in medical economics, informatics and data science experience, and operations research
Two (2) years of managing experience developing machine learning models, predictive modeling and predictive analytics
Two (2) to four (4) years' experience managing analytics staff
Experience on executive committees related to continuous improvement within a healthcare domain (e.g. Quality, Patient Experience, Readmission Reduction, etc.)
Experience and knowledge in designing, developing, implementing and maintaining a database and programs to manage data analysis efforts.
Experience and knowledge in statistics and analytical modeling, time-series data analysis, forecasting modeling, machine learning algorithms, optimization and deep learning approaches and frameworks.
Experience and knowledge in building, growing a team with data scientists, analysts, consultants, PM, UI/UX and data/software engineers, and experienced in developing the team to establish a talent pipeline
Health care industry and Payor knowledge
Medicare and/or Medicare Advantage experience a plus
Prior experience in a value care, risk-model based healthcare preferred
Vice President, Reporting, Clinical Strategy and Efficiency (CSE) is responsible for overseeing the successful implementation of data driven strategies through analysis, interpretation and communication of actionable data insights involving clinical costs and utilization, operations trends and population health. Responsibilities also include helping to design and evaluate activities or programs that improve quality and/or efficiency.
Get notified for similar jobs
Sign up to receive job alerts
Enter Email address (Required)
Get tailored job recommendations based on your interests.
Similar Jobs
Enterprise Analytics Data Privacy, Protection Compliance & DataOps Professional

Location Miami, Florida, United States of America Category Information Technology Posted Date 03/16/2021

Enterprise Analytics Governance, Standardization & DataOps Professional

Location Miami, Florida, United States of America Category Information Technology Posted Date 03/03/2021

Location Miami, Florida, United States of America Category Information Technology Posted Date 03/03/2021

Manager, Medical Economics

Location Miami, Florida, United States of America Category Information Technology Posted Date 01/18/2021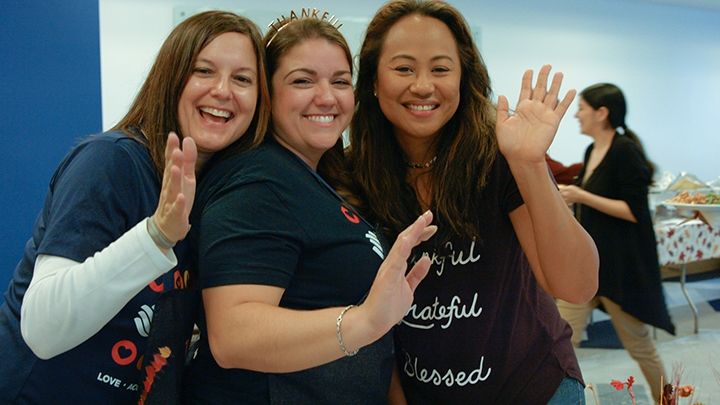 Culture
We're working together to build strong communities inside and outside.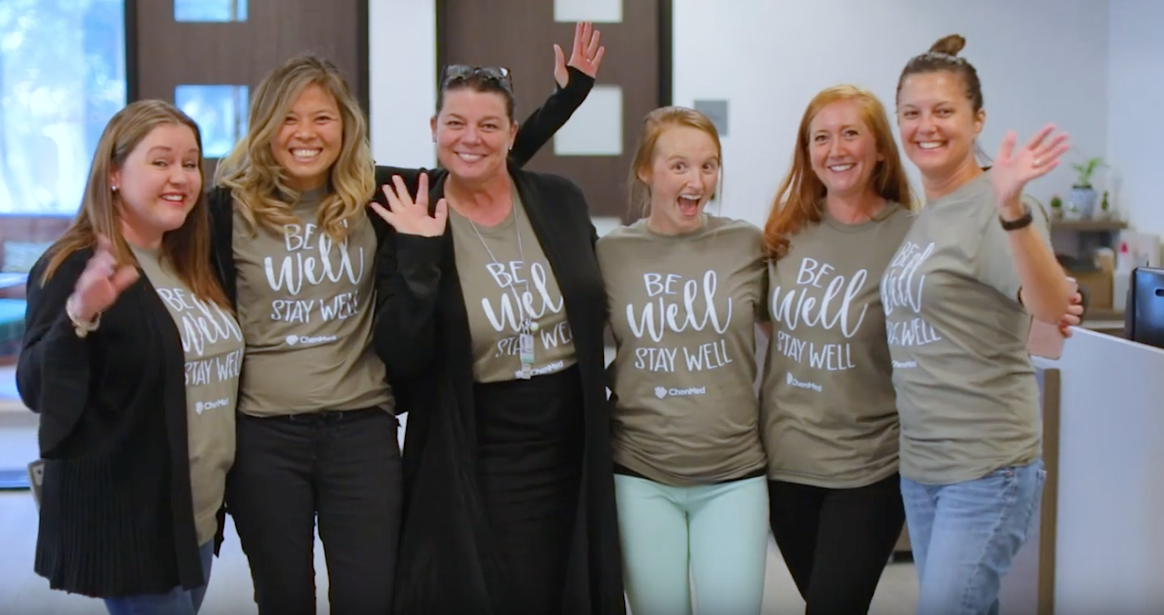 Benefits
ChenMed sees the whole person and looks to support your well-being.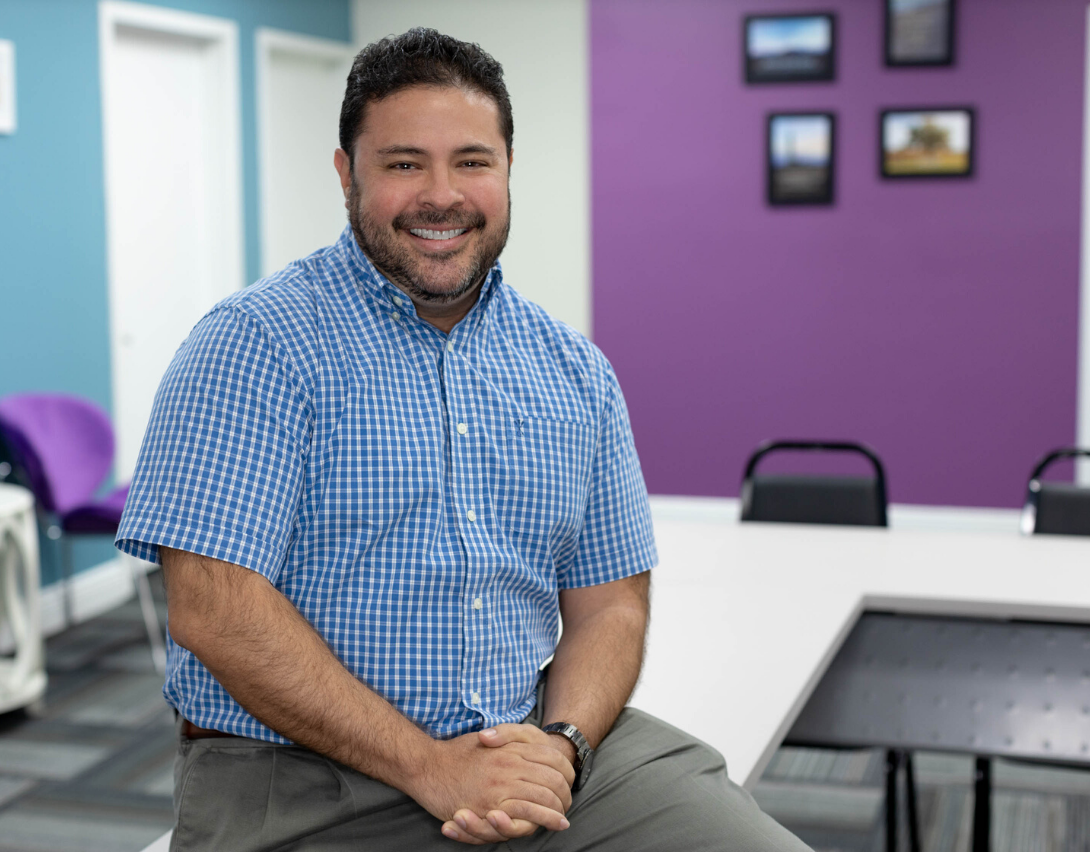 "I love that I get to teach our clinicians and non-clinicians things that I am passionate about...I also love working for a company that truly improves the quality of life for our seniors."
Nestor Arias, Senior Training Specialist
"I truly love ChenMed's vision and mission. It's the right way to treat patients and the way I treat my family."
David Guerra MD, Medical Director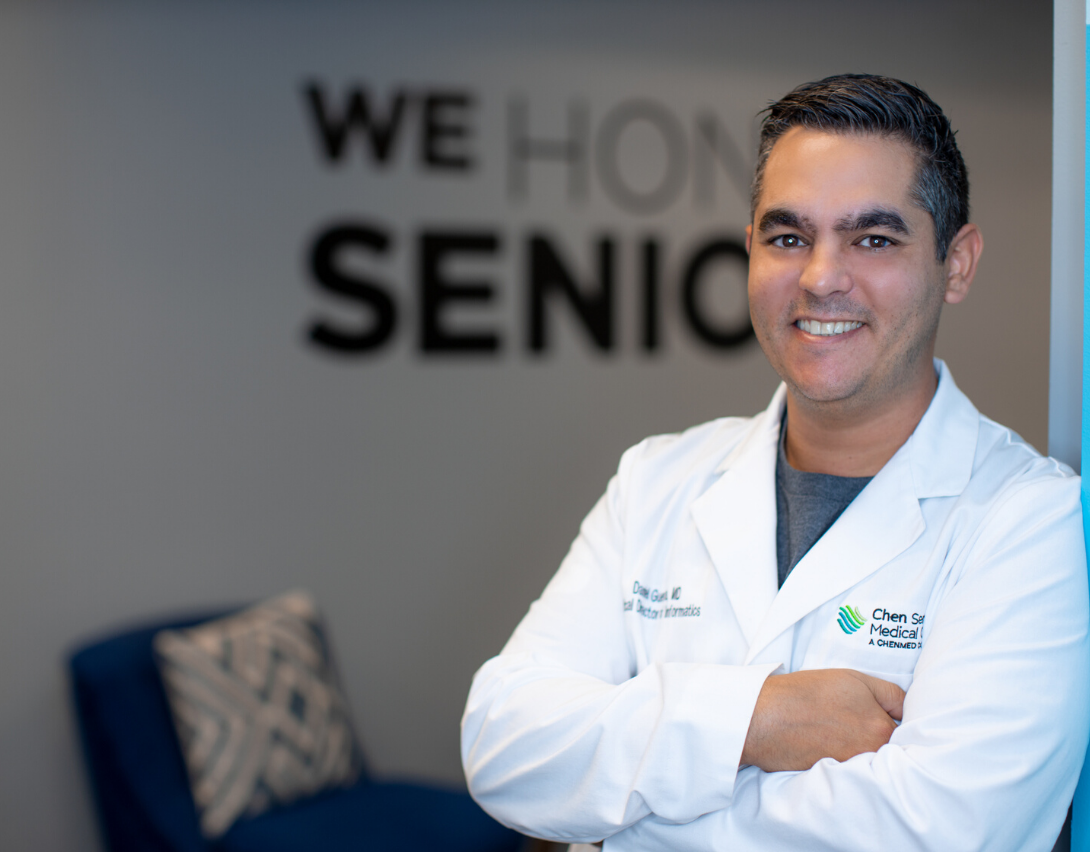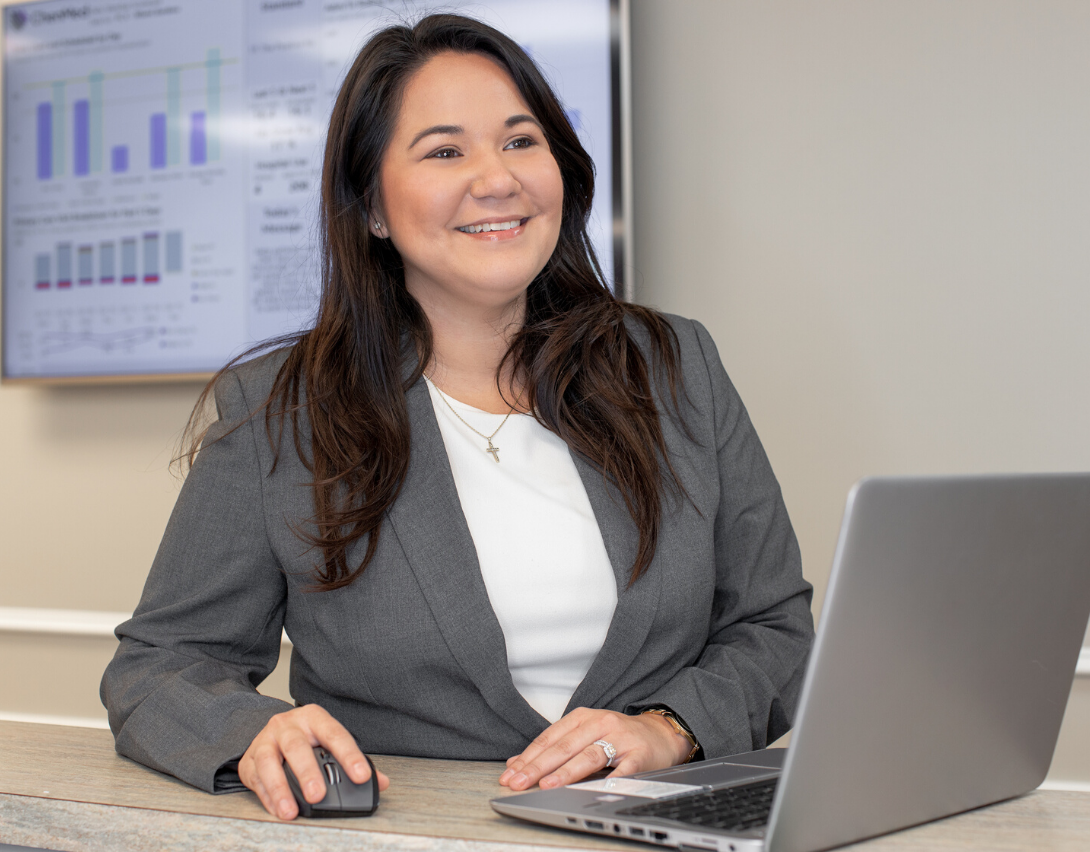 "I came to ChenMed because it fulfills my purpose as a person. Those who work for this company are very special, and they have the opportunity to do something life-changing."
Lynette Acosta, Center Manager
Hi! Are you interested in this job?