Description

Talent Acquisition Coordinator - National Markets and Leadership
Location Miami, Florida, United States of America Category Human Resources Job Id R0014010
ChenMed is transforming healthcare for seniors. We provide big answers to big problems in health care delivery.  ChenMed is a full-risk primary care market leader with an innovative philosophy, unique physician culture and end-to-end customized technology. These things allow us to provide world-class primary care and coordinated care to the most vulnerable population – moderate- to low-income seniors who have complex chronic diseases.
                                                                                                                                                        
Through our innovative operating model, physician-led culture and empowering technology, we are able to drive key quality and cost outcomes that create value for patients, physicians and the overall health system.  Our model allows us to practice medicine the way it should be practiced. By recruiting focused physicians and reducing their doctor-to-patient ratios, we increase patients' "face time" during each monthly appointment and help foster stronger doctor-patient relationships. Our model also drives and enhances compliance with treatment plans.
As a result of our efforts, our patients realize lower hospital admissions. Their overwhelming response to our approach is reflected in our aggressive, organic growth and net promoter scores in the low to mid 90s, which is unheard of in any industry. Read more about our results and the value of the ChenMed model.
As a company, we are making a difference in the lives of seniors and the health care system overall.
ESSENTIAL JOB DUTIES/RESPONSIBILITIES:
Responsible for the interview scheduling coordination between hiring manager and candidate.
Checks all assigned incoming email boxes and voicemail on a daily basis; processes high volume of administrative (interview) activity on daily basis.
Works in an Applicant Tracking System on a daily basis to ensure candidates are immediately processed and dispositioned as appropriate.
Ensures candidates are promptly delivered to Hiring Manager for their scheduled interviews, as needed.
Enters candidate or interview related details in the ATS, keen sense of accuracy as it will be used for reporting.
Participates in routine staffing meetings with the business as needed.
Comfortable in a structured, automated process environment utilizing Workday applicant tracking system.
Comfortable in a metric driven environment, such as: time in process, recruitment time to fill, candidate interview accuracy, SLAs like time it takes to schedule or reaching out to the candidate within 24 hours, etc.
Promptly identifies areas of concern from a recruitment standpoint and escalates this to the Recruiters or Director of Talent Acquisition.
Provides feedback timely and consistency back to the Recruiter team, provides high level of customer service.
Other duties as assigned and modified at manager's discretion.
KNOWLEDGE, SKILLS AND ABILITIES:
Ultra-high level customer service mentality, "white glove" service mind-set.
Strong attention to detail/high level of accuracy.
Excellent organizational/prioritization skills.
Strong interpersonal and communication skills.
Open to change and the ability to implement change quickly and effectively.
Ability to interact professionally and represent ChenMed and the Talent Acquisition department in a positive manner with associates and candidates.
Ability to multi-task and handle multiple candidates simultaneously who are in all phases of the recruitment process.
Ability to work independently and able to follow directions and solve problems.
Ability  to work variable and flexible hours.
At ChenMed,  If you are an innovative, entreprenuerial minded, over-achiever who is extremely passionate in helping people and revolutionizing Healthcare again, we are that dynamic and exciting company you are looking for!
After applying, we encourage you to "follow" us on LinkedIn (ChenMed) as well! This way you can stay informed and up to date on what's happening around our organization and start your path to becoming part of our FAMILY!
EDUCATION AND EXPERIENCE CRITERIA:
Associate Degree required. Bachelor's Degree highly preferred.
One (1) + year processing a high volume of administrative (interview scheduling) transactions.
Previous experience working in a fast paced, high growth Recruiting Department for either an agency or in-house capacity.
Workday ATS experience or other applicant tracking system.
Prior experience working in a shared services environment is a plus.
Strong proficiency with computers and databases, including Microsoft Office Applications (Outlook, Word, Excel, PowerPoint).
The Talent Acquisition Coordinator will be responsible for providing recruitment support for all openings across our portfolio of businesses. Responsibilities include, but are not limited to; maintaining candidate relationships, coordinate interview schedule between candidates and hiring managers (Video, Live, Phone, and Skills-Checks), setting up candidate tours of our medical facilities as needed, working with talent acquisition on coordinating job fairs or networking events, maintain a high level of white glove service for our internal staff, coordinate candidate related travel for interviews, and work within our Workday Applicant Tracking System. This role is a nationally facing opportunity, as a team providing administrative recruitment support for up to 200 requisitions at one time and responsible for interview case-loads up to 50 at any given time. There are 3 T.A Coordinators on your immediate team, and we have 5 Talent Acquisition Specialists being supported. This role reports to the Director of Talent Acquisition.
Get notified for similar jobs
Sign up to receive job alerts
Enter Email address (Required)
Get tailored job recommendations based on your interests.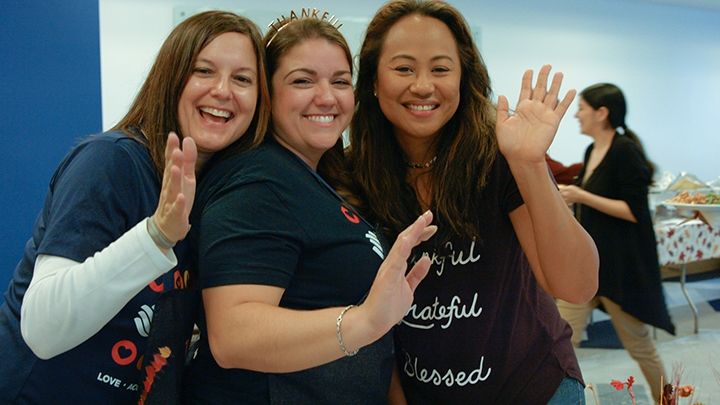 Culture
We're working together to build strong communities inside and outside.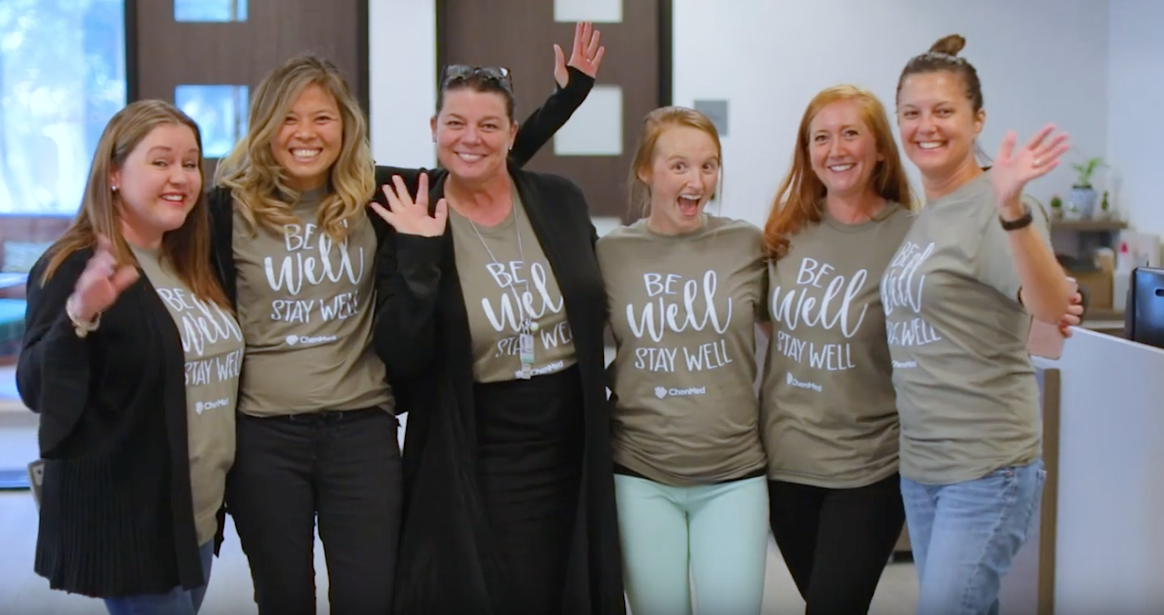 Benefits
ChenMed sees the whole person and looks to support your well-being.
Hi! Are you interested in this job?
Related Jobs