Description
Surg Tech II, Cardiac OR
Job ID: 92138
Area of Interest: Nursing Support
Location: Baltimore,MD US
Hours of Work: 0615-1715
Job Facility: University of Maryland Medical Center
Employment Type: Not Indicated
Shift: ROTATING
What You Will Do:
The following statements are intended to describe the general nature and level of work being performed by people assigned to this classification.  They are not to be construed as an exhaustive list of all job duties performed by personnel so classified.
Assists in the preparation of the operating room and in the selection of surgical instruments and equipment by reviewing the surgeon preference list and conferring with the circulating nurse to gather appropriate equipment.
A.  Assists with counting needles, sponges and instruments to assure compliance with regulatory                                     standards.
B.  Ensures that all medications on the sterile field are properly labeled.
C.  Ensures that all fluids are maintained at a safe temperature for patient care.
2.  Under the supervision of the surgeon or RN, assists with preoperative preparation of patients, such as skin               preparation, draping and positioning patients for procedures in accordance with department procedures and             protocols, as needed.
A.  Matches preference cards to correct scheduled cases as directed by assigned SCN. Recommends                               updates to preference cards and pick lists and submits to Service Line Coordinator.
Under the supervision of the surgeon or RN assists in a variety of complicated and routine surgical procedures by handing instruments to the surgeon as requested and/or required, preparing suture material for use, and assisting with gowning and gloving of surgical team in accordance with departmental protocols.
Performs related duties associated with basic patient care, such as, picking-up blood, delivering specimens to clinical laboratories, performing room turnover between cases, escorting patients when assigned and checking emergency carts for needed supplies by nursing staff.  Transports patients and runs errands as directed by the circulating RN or assigned SCN.
Assists in the preparation of supplies for sterilization by washing and wrapping instruments, when appropriate.
Ensures appropriate sterilization methods are used with various implants, instruments and supplies using standardized sterilized indicators.
Assesses the environmental needs of the area and recommends and/or initiates appropriate action in coordination with professional staff.
Works with assigned SCN in limiting supply and instrument costs through good inventory control.  Evaluates new products and provides feedback.   Develops process to improve cost containment and decrease waste in the room.
Assists with the orientation and teaching of new Surgical Technologists and students by explaining department policies and procedures.
Assists in the development of policies, procedures and protocols at the department levels.
Serves as a resource for several pieces of equipment in collaboration with team leader.
Provides leadership at unit level to correct safety and clinical quality deficiencies, following approval assists with implementation of change at the unit level.
What You Need to Be Successful:
1.     High School Diploma or equivalent (GED) is required.   CPR certification is required.
2.     Successful completion of an approved Surgical Technologist training program is required.
3.     Certification from a National certification program as a Surgical Technologist is required.
4.     Two years of Surgical Technologist experience is required.
We are an Equal Opportunity/Affirmative Action employer.  All qualified applicants will receive consideration for employment without regard to sex, gender identity, sexual orientation, race, color, religion, national origin, disability, protected veteran status, age, or any other characteristic protected by law.
Transcript
They're important because they help us stay connected as a community, and they help provide useful resources.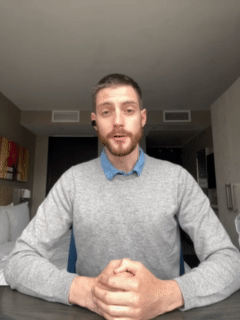 They're important because they help us stay connected as a community, and they help provide useful resources.
Terms of Service | Need help applying? Contact our HR Connections Service Center: 1-855-486-6747
We are an Equal Opportunity / Affirmative Action employer. All qualified applicants will receive consideration for employment without regard to sex, gender identity, sexual orientation, race, color, religion, national origin, disability, protected veteran status, age, or any other characteristic protected by law. EEO IS THE LAW