Description
Security Officer
Job ID: 89061
Area of Interest: Service
Location: Baltimore,MD US
Hours of Work: 11p-7a
Job Facility: UMMC Midtown Campus
Employment Type: Full Time
Shift: NIGHT
What You Will Do:
Security Officer
Full Time – Available Shifts:
Day 7am – 3:00pm
Evenings 3pm – 11pm
Nights 11pm – 7am
Baltimore, Maryland
We are looking for talented Security Officers to join our team here at University of Maryland Medical Center, Downtown Campus and Midtown Campus.
At the University of Maryland Medical Center (UMMC/MTC), a designated Magnet facility, we are a team. Nurses and doctors, specialists and therapists, and security professionals work shoulder-to-shoulder to give our patients and visitors the care they deserve. We take time to celebrate each other's contributions and treat each other with respect by valuing each other's ideas and opinions. Ultimately, we support each other's growth. Located in downtown Baltimore near the Inner Harbor and Camden Yards, you won't find a more vibrant place to work!
General Summary
Under direct supervision, using a customer service orientation, provides for the safety and security of patients, visitors, and staff in a specified area of the UMMC campus.  Carries defense technology OC pepper foam.  This position does not have the authority to make arrests.
Principal Responsibilities and Tasks
The following statements are intended to describe the general nature and level of work being performed by people assigned to this classification.  They are not to be construed as an exhaustive list of all job duties performed by personnel so classified.
Demonstrates and observes UMMS guest relations practices in providing directions and general information in accordance with established departmental and institutional policies and procedures.  Resolves significant customer service challenges in a timely and professional manner; owning issues until resolved.
Enforces hospital safety and security policies and procedures during daily security rounds.  Uses two-way radio to report emergencies as needed.  Looks for fire and safety hazards/deficiencies; identifies and corrects hazards, reports violations on appropriate report forms, as required.
Provides directions and general information to hospital patients and visitors.  May provide escort service to visitors and staff to locations within the UMMC Campus.
Protects hospital property and personnel including vehicles parked on hospital grounds by observing patients, visitors, staff, and equipment, noting irregular or suspicious behaviors, apprehending criminal suspects, and issuing parking violations according to policy.
Enforces hospital safety plans during emergencies or emergency drills by notifying staff of correct procedures or aiding staff in the evacuation of hospital patients.  Serves as contact for City Fire Department during emergencies in order to increase response time.
Responds to calls from dispatch and reports to emergency locations as directed to ensure safety of patients and staff during helicopter and ambulance arrival and departures.  Receives calls from dispatch to restrain uncooperative or violent patients using proper techniques.
Conducts investigations of reported incidents by questioning staff involved in the incident in a polite and courteous manner while remaining sensitive to staff and patient needs.  Reports findings back to the supervisor.  Works cooperatively with UMAB and Baltimore City Police by serving as a contact for discussion of criminal incidents.
As a Security Officer at UMMC/UMMC Midtown, you'll experience:
A supportive and collaborative work environment
A comprehensive benefits package including health, vision and dental coverage including prescription drug coverage, Tax-Free Savings Plans and more!
A highly competitive wage scale: Annual merit increases and a base wage scale that is measured against to market standards.
  M
What You Need to Be Successful:
Education and Experience
High School Diploma or equivalent (GED) is required.
One year experience in security, military, or law enforcement or certification in security/safety training is required.  Education may be substituted for some experience.  Experience in a hospital or healthcare institution is preferred.
Completion of a course on Non-Violent Crisis Intervention or similar De-escalation is required within one year of hire or placement into the position.
Completion of a course in Basic Life Support such as CPR within 1 year of hire.
We are an Equal Opportunity/Affirmative Action employer.  All qualified applicants will receive consideration for employment without regard to sex, gender identity, sexual orientation, race, color, religion, national origin, disability, protected veteran status, age, or any other characteristic protected by law.
How long have you been with UMMS and what has kept you here?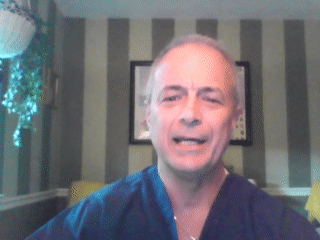 Hi, I've been an RN at the University of Maryland Medical Center for over 30 years. I love the energy and diversity that the Medical Center offers. There's also a wide spectrum of opportunities to keep you professionally challenged and motivated.

Registered Nurse, Trauma Mobile Response Team
Terms of Service | Need help applying? Contact our HR Connections Service Center: 1-855-486-6747
We are an Equal Opportunity / Affirmative Action employer. All qualified applicants will receive consideration for employment without regard to sex, gender identity, sexual orientation, race, color, religion, national origin, disability, protected veteran status, age, or any other characteristic protected by law. EEO IS THE LAW
Related Jobs