Description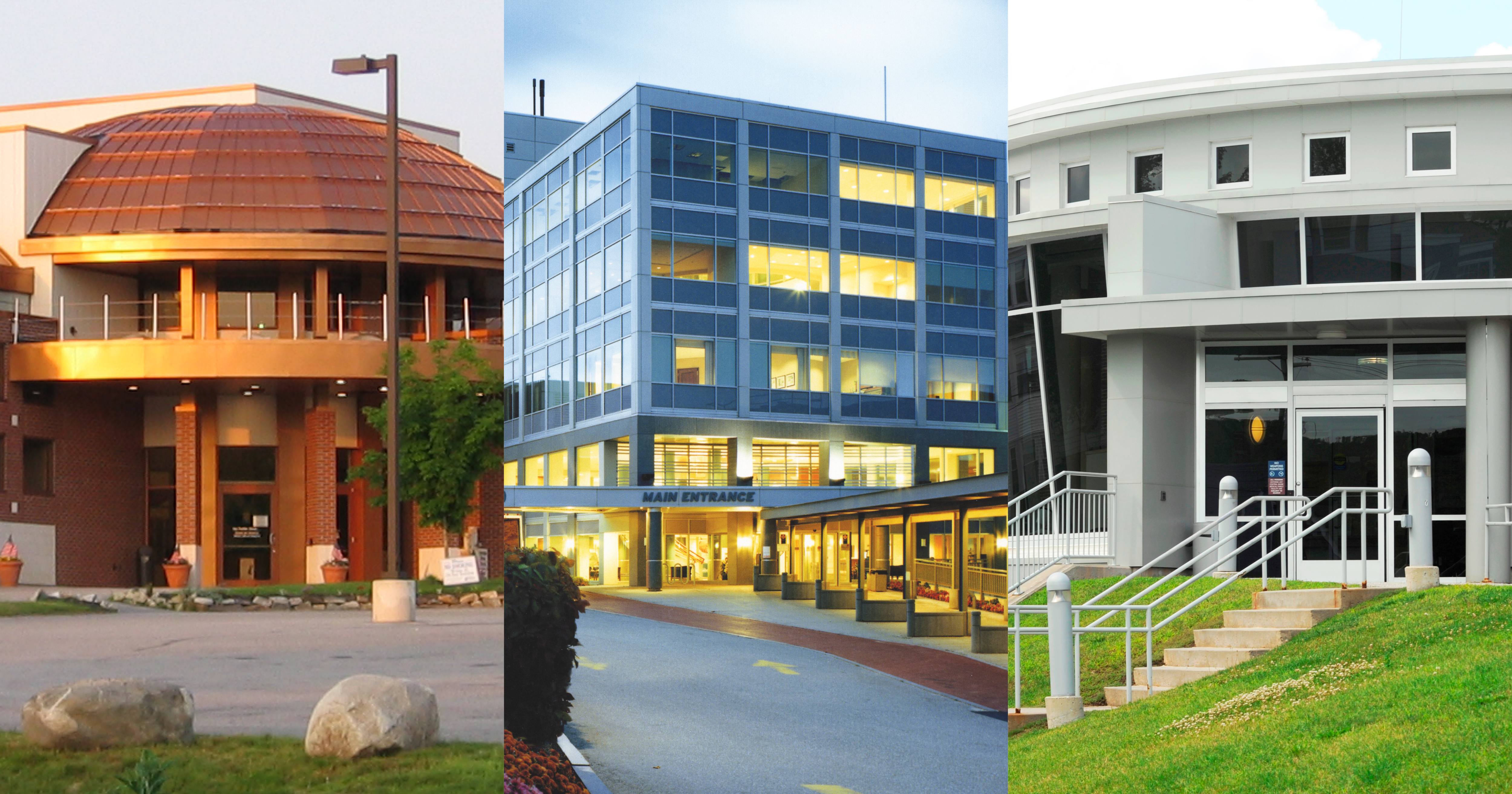 RN 2, Pedi Adult Med Surg - Team Leader
At Central Maine Healthcare our team members are committed to providing exceptional care and experiences for our community and for each other every day.

Position Summary: Team leader has shift responsibility for management/coordination of patient care provided by patient care team members. The Team Leader is responsible for delegating and overseeing functions performed by the following team members: Registered Nurse, Certified Nursing Assistant, Patient Service Associate, and Health Unit Coordinator. The Team Leader collaborates with Case Management to ensure patient discharge needs are met in a timely manner. The Team Leader collaborates with the Nursing Supervisor to ensure timely patient flow, and to communicate any risks to the organization that may need review when the executive leaders are not on the premises.

The Team Leader participates in planning, administering and evaluating the operation of their assigned unit, on their assigned shift. In conjunction with the Nurse Leader, the Team Leader is responsible for actively supporting the achievement of departmental level expected Quality, Financial, Customer Service, Throughput, and People results. In addition, the Team Leader ensures staff follow policies and procedures, evidence-based practice, American Nurses Association Standards of Practice and Code of Ethics, regulatory agencies (such as The Joint Commission) and the Maine Nurse Practice Act.

Position Requirements:
Licensed in Maine
Bachelor's in Nursing preferred, or Bachelor's candidate within 18 months of appointment
2 years current related hospital experience
Works well in dynamic and fast paced environment
Positive communication skills.
Positive role model
Customer service skills
Current BLS

Preferred Attributes:
Specialty/Leadership certification
Experience with a patient population where team lead will be done is preferred.

Other Requirements:
Current specialty related leadership experience
2-3 years current related hospital experience
Works well in dynamic and fast paced setting
Demonstrated initiative
Positive communication skills
Strong customer service philosophy

Preferred Attributes:
Specialty/Leadership certification
Clinical Coordinator or equivalent experience
Committee experience

Essential Functions and Responsibilities:
1) Makes assignments and delegates care assignments according to knowledge and skills of team members and needs of the patients. Reassesses and redistributes team members as patient and unit needs change
2) Coaches staff to deliver competent nursing care to assigned patients
3) Provides immediate "troubleshooting" for patient care issues and follow-up as indicated
4) Facilitates teamwork among all clinicians associated with patient care to expedite patient progress toward goal achievement and timely and appropriate discharge
5) Provides evaluation and collaboration of patient care delivery to achieve patient outcome goals and timely discharge
6) Consistently role models professional nursing practice and behavior
7) Promotes harmony in the work setting
8) Monitors patient care delivery and unit processes for quality improvement opportunities and goals
9) Effectively communicates process changes
10) Identifies, addresses real time, and communicates to ANL existing barriers impacting departmental culture of safety
11) Addresses variations clinical or behavioral performance real time and informs ANL, NL or House Supervisor as appropriate
12) Reports any risk or quality improvement issues in a timely manner
13) Uses the acuity system to maintain staff productivity resulting in meeting the Worked Hours Per Unit of Service (WHPUOS) targets set through benchmarks
14) Assumes a patient care assignment when the number and mix of patients and unit staff permit
15) Contributes to the completion of Team member 90-day and annual performance evaluations
16) Monitors and provides feedback to ANL on team member performance improvement plan/progress
17) In conjunction with the ANL, the Team Leader assists in the development of long and short-term goals for their department, promoting quality care and optimal patient outcomes in a fiscally responsible manner. Maintains effective communication with all CMHC employees, patients, families, physicians and stakeholders modeling the CMHC Service Standards
18) Completes other duties as listed in specific unit performance plan/Competency Based Objectives. Performs other duties consistent with purpose of job as directed
19) Assumes other duties as assigned

Knowledge Skills and Abilities:
Ability to interpret, synthesizes, prioritize, and make immediate judgments using long and short-term memory to coordinate a patient care area
Competent with all age groups within defined patient populations. Demonstrates sensitivity when interacting with diverse ethnic groups

Professional Growth Expectations:
Actively demonstrates the organization's values and conducts oneself at all times in accordance with the Code of Conduct
Completes 100% of training and in-service requirements
For those hired into an RN position after January 1, 2019, it is required to obtain a BSN within five years of your start date as an RN with Central Maine HealthCare
Certification in the specialty area of practice is strongly encouraged
Designated shift may be altered due to changes in staffing patterns related to patient needs

Note: Failure to adhere to Central Maine Health Care Core Values and Code of Conduct AT ALL TIMES AT WORK, or to complete 100% of training and in-service requirements may result in disciplinary action up to and including removal or position and may result in no pay increase for the year

Physical Requirements:
Employees in this position may be exposed to blood, body fluids and/or airborne pathogens and are required to wear personal protective equipment
Employees in this position must be able to push, pull, lift, carry, turn, crouch, and bend as necessary to complete nursing care tasks, see attached description of physical demands.

If you are passionate about making a difference and are looking for your next great career opportunity, we look forward to reviewing your application!
AT CENTRAL MAINE HEALTHCARE YOU ARE AT THE CENTER OF EVERYTHING WE DO

Our why, our purpose, drives every decision and action we take as a healthcare system. We strive everyday to deliver exceptional care, and to improve our community.  We are a non-profit organization that is breaking the traditional healthcare mold by bringing our patients and their family's high value, low cost, and award-winning care while focusing on creating an exceptional experience for them; all within their communities.  To accomplish this, we only hire individuals who are committed to excellence, who embody the principles of our CMH Experience Service Standards, and who are ready to step in and help their fellow team members achieve those exceptional results for our patients, their families, and the community.

Central Maine Healthcare System

The organization is broad in its footprint, with three (3) hospitals in Bridgton, Lewiston, and Rumford, and over 75 individual practices within our Medical Group.  Lewiston's Central Maine Medical Center is a certified and award-winning level two trauma center, along with our Central Maine Heart and Vascular Institute and the upcoming highly anticipated launch of our comprehensive state of the art cancer treatment center. Both Bridgton and Rumford Hospitals are four (4) star accredited acute care hospitals, and our Medical Group and Maine Urgent Care Centers have won multiple awards within their specialties.  As a system we are a six-time winner of the Leapfrog Safety A Rating since 2019, representing some of the highest quality care and outcomes nationwide. Our awards and accolades are only possible as a result of our commitment to culture, and a focus on safety and inclusion, in each of our patient's experiences and in the experiences we create within our teams.

If you are a person who is looking for a way to give back to your community, to help improve the lives of patients or those who care for our patients, want to be part of a growing organization that is setting the bar for Maine healthcare, apply to join Central Maine Healthcare today!

Diversity and Equal Employment Opportunity

CMH actively promotes diversity in its workforce at all levels of the organization. We strive to create and maintain a setting where we celebrate cultural and other differences and consider them strengths of the organization. CMH is an equal opportunity workforce and no one shall discriminate against any individual with regard to race, color, religion, sex, national origin, age, disability, sexual orientation, gender identity, genetic information or veteran status with respect to any offer, or term or condition, of employment. We make reasonable accommodations to the known physical and mental limitations of qualified individuals with disabilities.
© 2021 Workday, Inc. All rights reserved.