Description
Registered Nurse (RN) FT Intensive Care Unit / Neuro ICU -Nights
Job ID: 91344
Area of Interest: Nursing
Location: Baltimore,MD US
Hours of Work: 7p-7a
Job Facility: UMMC Midtown Campus
Employment Type: Not Indicated
Shift: NIGHT
What You Will Do:
Registered Nurse (RN) – Intensive Care Unit/ Neuro ICU 
Full Time Nights (7P-7A)
Baltimore, Maryland 
We are seeking an ICU Registered Nurse to join our nursing team at the University of Maryland Medical Center Midtown Campus.
The ICU/Neuro ICU is an 18-bed nursing unit.  12-beds are dedicated to med-surg ICU patients and 6-beds are designated for Neuro ICU patients.  All patient rooms are private. The nurse-patient ratio for ICU-level patients is 1:2 and 1:1 for more critical patients.
University of Maryland Medical Center Midtown Campus has had a long history of working to keep our community healthy. Located in Baltimore's cultural center near the historic Mount Vernon neighborhood, UMMC Midtown Campus is a 200-bed non-profit, community teaching hospital, and part of the University of Maryland Medical System.
When you join or team of Registered Nurses, you'll become a part of a close-knit group of more than 1,000 staff members who provide care in 30+ specialties.  Our team is focused on delivering the best care possible to every patient and to supporting each other.
As a Registered Nurse at UMMC Midtown Campus, you'll experience:
A competitive pay scale
A collaborative and compassionate environment
A comprehensive benefits plan including health, dental and vision coverage
Vacation time + sick time + personal days, tuition reimbursement, retirement contributions and more!
When we say "our community" we mean it.

Organizational/Unit Highlights
·        EPIC [electronic medical record (EMR)] with on-site support
·        Self-scheduling-12 hour shifts with every third weekend
·        Professional Advancement Model (PAM) in conjunction with the Nursing Roadmap for advancement opportunities
·        Tuition Reimbursement/Referral bonus
·        Unit-based committees to support projects and goals
·        Support for shared governance participation and engagement
·        Hospital-Wide Nurse Residency Program for New Nurse Graduates
Main Function:
The CNII functions in the clinical setting as described in the RN:
They must be able to demonstrate, document, and teach others as it relates to their unit: core measures, restraints, falls, wound, pain, customer service, National Patient Safety Goals, critical values, patient teaching, and suicide assessment.
He/she is able to integrate technical competencies, while integrating the biopsychosocial aspects of patient care.
He/she demonstrates critical thinking skills in problem solving and caring for groups of patients.
He/she consults others for assistance in recognizing his/her strengths and areas in need of professional growth.
Professional nursing practice complies with the Maryland Practice Act.
He or she demonstrates an understanding of patient safety goals, hospital and nursing quality performance measures, and patient education.
He/she ensures best practices are being met for clients and actively collaborates with other disciplines.
He/she brings to the attention of supervisory staff issues, which he/she cannot resolve at the unit level.
He/she participates in service wide committees, task forces, or planning committees to meet the goals and mission of nursing services, Maryland General Hospital, and the University of Maryland Medical System.
He/she anticipates patient needs and becomes proficient at ensuring customer service is outstanding for his/her clients and role models and influences those on the unit.
What You Need to Be Successful:
At least one year of clinical nursing (ICU/CCU) experience.
Maryland Board of Nursing (MBON) Registered Nursing license or Compact State licensure.
ACLS and BLS.
BSN Preferred.
For more information, call or text Madison Couch at 410-988-4178 or schedule a call here: https://calendly.com/madison-couch
We are an Equal Opportunity/Affirmative Action employer.  All qualified applicants will receive consideration for employment without regard to sex, gender identity, sexual orientation, race, color, religion, national origin, disability, protected veteran status, age, or any other characteristic protected by law.
Similar Jobs
No jobs found.
How long have you been with UMMS and what has kept you here?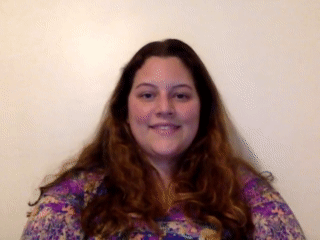 I've been with the University of Maryland Medical System for 10 years. And I've been with Shore Regional Health for all of those 10 years. And what has kept me with Shore Regional Health is the fact that we have been able to become one with the University of Maryland Medical System. And so becoming part of this larger network has given us access to resources and groups of providers and technology and efficiency in our processes here on Eastern Shore that we wouldn't have otherwise had. And so this collaboration and this becoming one with the University of Maryland Medical System has been really what's been able to allow us to achieve our goal here at Shore Regional Health, which is that of creating healthier communities.

Terms of Service | Need help applying? Contact our HR Connections Service Center: 1-855-486-6747
We are an Equal Opportunity / Affirmative Action employer. All qualified applicants will receive consideration for employment without regard to sex, gender identity, sexual orientation, race, color, religion, national origin, disability, protected veteran status, age, or any other characteristic protected by law. EEO IS THE LAW
Related Jobs