Description

Regional Manager, Security and Protection - Agile
Location Miami, Florida, United States of America Category Corporate Job Id R0016353
ChenMed is transforming healthcare for seniors. We provide big answers to big problems in health care delivery.  ChenMed is a full-risk primary care market leader with an innovative philosophy, unique physician culture and end-to-end customized technology. These things allow us to provide world-class primary care and coordinated care to the most vulnerable population – moderate- to low-income seniors who have complex chronic diseases.
                                                                                                                                                        
Through our innovative operating model, physician-led culture and empowering technology, we are able to drive key quality and cost outcomes that create value for patients, physicians and the overall health system.  Our model allows us to practice medicine the way it should be practiced. By recruiting focused physicians and reducing their doctor-to-patient ratios, we increase patients' "face time" during each monthly appointment and help foster stronger doctor-patient relationships. Our model also drives and enhances compliance with treatment plans.
As a result of our efforts, our patients realize lower hospital admissions. Their overwhelming response to our approach is reflected in our aggressive, organic growth and net promoter scores in the low to mid 90s, which is unheard of in any industry. Read more about our results and the value of the ChenMed model.
As a company, we are making a difference in the lives of seniors and the health care system overall.
ESSENTIAL JOB DUTIES/RESPONSIBILITIES:
Regional medical center responsibility, as assigned by manager, for security and safety programs and initiatives:
Physical Security Program:
Physical Protection of Business, Healthcare Center Physical Property, Structures, and Assets
Asset Protection and Safeguarding
Regulatory Physical Security of Controlled Drugs
Physical Security Technologies, and Systems
Associated Technologies (Alarms, Monitoring)
Physical Security Governance (policies, procedures, standards, guidelines)
National Contract Security Services and Specialized Security Services:
National Contract Security Services, Compliance
Specialized Security Services
Service Level Agreement KPIs and Metrics
Vendor Contracts and Relationships
Emergency Management Planning:
Emergency Response and Preparedness
Emergency Duress Notifications
Co-lead with Resilience Function the Security Operations, Communications Center
Build internal and external relationships with first responders and Emergency Planning Officials
Emergency Management, Planning Governance (policies, procedures, standards, guidelines)
People Safety:
Ensures protection and safeguarding of Life: Employees, Patients, Visitors
Conducts threat response and mitigation procedures
Helps to create and administers Workplace Violence Program
Acts as liaison with law enforcement through national and local venues
Other responsibilities:
Coordinates closely with resilience personnel and other stakeholders as to Business Continuity, Crisis Management, and Disaster Recovery regarding the ChenMed Campus and other ChenMed business locations during manmade or natural emergencies or crisis scenarios.
Operational management to promote the protection security, safety of people, and physical structures, locations as well as the financial and intellectual assets of the company. This includes threat assessment, investigation, and communication.
Coordinates operational matters with the intelligence and investigative functions of the company, business and medical leaders of centers, and if needed with outside law enforcement agencies to ensure that threats, risks, and losses are identified, evaluated, prioritized and acted upon in a timely fashion.
Collaborates and provides counsel to employees, functional stakeholders, and executives in developing, facilitating, and assessing security tactics for protecting company assets, employees, and brand.
Oversees the monitor of threat(s) to our people and business locations due to changes in the environment (political/social).
Assesses need for security services and guard additions for prevention efforts or in response to risks in the environment.
Develops emergency management and planning protocols.
Ensures all life/safety systems (CCTV, Access Control/Intrusion Alarms Systems, etc.) are maintained and functional to current technology.
Works with internal departments and external vendors in the creation and implementation of new systems for current facility enhancements and provide expertise for the construction of new facilities.
Ensures all security regulatory and compliance requirements are met.
Collects, provides, and manages all requested information/documentation for regulatory compliance. These audits include (HIPPA ) and Corporate internal compliance (Door Owner Policy/Audits, Corp Physical Security Verification Audits, etc.).
Ensures a level of proactive threat intelligence, analyzing information to provide solutions in emergency events.
Manages vendor relationships.
Develops reporting case management systems, as needed.
Responds 24/7 to Home Office Campus or other ChenMed location as needed.
Performs other duties as assigned and modified at manager's discretion.
At ChenMed,  If you are an innovative, entrepreneurial minded, over-achiever who is extremely passionate in helping people and revolutionizing Healthcare again, we are that dynamic and exciting company you are looking for!
After applying, we encourage you to "follow" us on LinkedIn (ChenMed) as well! This way you can stay informed and up to date on what's happening around our organization and start your path to becoming part of our FAMILY!
KNOWLEDGE, SKILLS AND ABILITIES:
Proven experience in leading teams
Accomplished leadership background in overseeing sensitive people safety threats, workplace violence mitigation to a successful conclusion
Understanding of business principals
Well established criminal, civil investigative background with strong knowledge of criminal, civil procedures, and evidence handling
Proven ability to organize, prioritize and complex matters for a growing organization
Excellent written and oral communication skills, including presentation and facilitation
Knowledge of criminal law, evidence, investigative and physical security protocols
Demonstrated history of successfully creating various business prevention strategies
Strong level of professionalism with experience in engaging with senior level management
Ability to collaborate with people of all levels and backgrounds; ability to supervise teams
Strong organizational skills, including the ability to prioritize
Effective influencing, problem-solving and interviewing skills
Strong decision-making skills to quickly determine an action and execute that action during an emergency
Interpersonal skills to provide superior service and build strong partnerships with other Corporate Security Leaders, People Teams, Functional Leaders (HR, Legal, Operations, IT)
Excellent verbal and written communications to communicate with all levels of associates, management, and vendors
Ability to conduct training both one on one and classroom environments
Able to interface and work with Federal/State/County/City emergency personnel, vendors, visitors, and auditors as well as interactions with foreign officials in the course of the duties of the office
Ability to prioritize and multitask projects, incidents and investigations
Proficient in Microsoft Office Suite products including Word, Excel, PowerPoint and Outlook, spreadsheet, database, e-mail and presentation software
Ability and willingness to travel locally, regionally and nationwide up to 50% of the time
Spoken and written fluency in English
This job requires use and exercise of independent judgment
EDUCATION AND EXPERIENCE CRITERIA:
B.A./B.S. degree or equivalent; experience may substitute for education on a year-for-year basis above the minimum experience required
Graduate of law enforcement academy or BA/BS degree in Business Management or related field preferred
5 years' work experience in corporate security, law enforcement organization, corporate risk organization, U.S. military or combination
Minimum 3 years investigative experience in corporate security, law enforcement, or military
2 years' experience in a leadership, management role overseeing security, safety nation-wide, and/or regional multiple locations, programs and teams
Leadership background in overseeing sensitive people safety threats, workplace violence mitigation to a successful conclusion
Licensed to carry a concealed weapon nationally
Other required experience to include:
Must be to Able to Travel when needed
Contract security vendor management
Interfacing effectively with law enforcement and first responders at all levels
Emergency management, civil unrest responses and de-escalation methods
Preferred experience:
Physical and logical security technology and systems
Threat escalations and workplace violence incidents
Developing and implementing governance (policies, procedures, SOPs)
Executive Protection
The Regional Manager, Security & Safety will take responsibility for all operational aspects of Physical Security and Safety focused on protecting Chenmed's physical structures, assets, employees, patients, and visitors. The Regional Manager, Security & Safety is responsible for overall security and safety of assigned ChenMed centers and property. This position will drive the operational execution and management, for Emergency Management, Planning; People Safety; National Contract Security Services; and Physical Security Technologies and Systems. The incumbent will support the development of strategic plans and program documents such as plans, policies, and procedures, drawing upon technical insight and understanding in related technical disciplines. In addition, this position will provide 24-hour response system for security emergencies and addresses any concerns with police departments regarding the safety of the business, and or people. This position directs operational security activities through team members consisting of security personnel, contract security professionals and/or off duty police services on a day-to-day basis and ensures proper communication and collaboration throughout the organization. This position is also responsible for successful interaction with external agencies and the administration of security programs as directed by the Director of Physical Security and Safety.
Get notified for similar jobs
Sign up to receive job alerts
Enter Email address (Required)
Get tailored job recommendations based on your interests.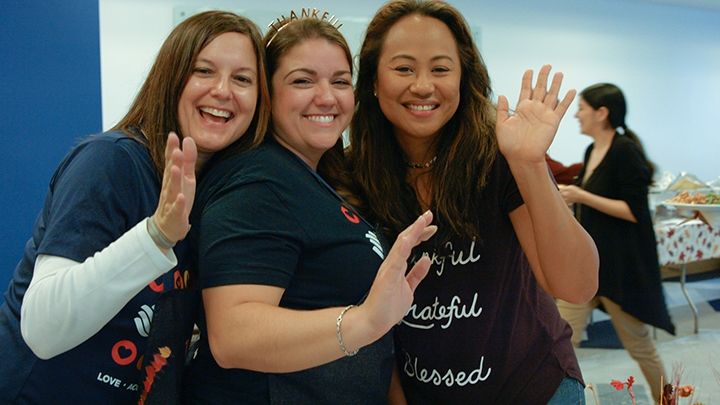 Culture
We're working together to build strong communities inside and outside.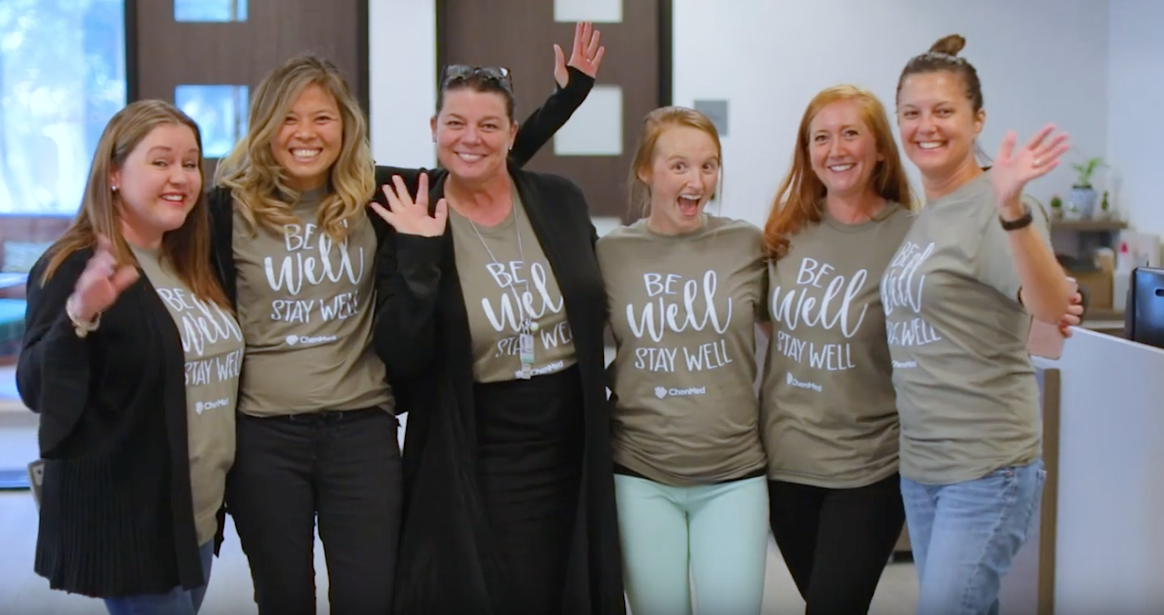 Benefits
ChenMed sees the whole person and looks to support your well-being.
1