Description

Primary Care Physician, Hybrid Model
Location Miami, Florida, United States of America Category Physicians Job Id R0015507
ChenMed is transforming healthcare for seniors. We provide big answers to big problems in health care delivery.  ChenMed is a full-risk primary care market leader with an innovative philosophy, unique physician culture and end-to-end customized technology. These things allow us to provide world-class primary care and coordinated care to the most vulnerable population – moderate- to low-income seniors who have complex chronic diseases.
                                                                                                                                                        
Through our innovative operating model, physician-led culture and empowering technology, we are able to drive key quality and cost outcomes that create value for patients, physicians and the overall health system.  Our model allows us to practice medicine the way it should be practiced. By recruiting focused physicians and reducing their doctor-to-patient ratios, we increase patients' "face time" during each monthly appointment and help foster stronger doctor-patient relationships. Our model also drives and enhances compliance with treatment plans.
As a result of our efforts, our patients realize lower hospital admissions. Their overwhelming response to our approach is reflected in our aggressive, organic growth and net promoter scores in the low to mid 90s, which is unheard of in any industry. Read more about our results and the value of the ChenMed model.
As a company, we are making a difference in the lives of seniors and the health care system overall.
ESSENTIAL JOB DUTIES/RESPONSIBILITIES:
The PCP, Hybrid Model independently provides non-emergency care for patients with acute and chronic illnesses encountered in the older adult patient.
Provides medical and healthcare support and service to patients that may be in remote or medically underserved areas, making a difference in quality and continuity of care.
Provides general primary care services including assessment, treatment planning and prescribing medication as necessary.
Monitors outcomes after providing services to ensure expected results.
The PCP, Hybrid Model will take full accountability for patient care and outcomes and will appropriately seek consultation from employed and external specialists when needed, though will still stay involved in, and be responsible for, the detailed care of the patient.
It is expected that the PCP, Hybrid Model will engage with the hospitalist whenever one of their patients is in the hospital (regardless of whether the hospitalist works for ChenMed or not).
The PCP, Hybrid Model is responsible for assessment, diagnosis, treatment, management, education, health promotion and care coordination and documentation for patients with acute and complex chronic health needs.
The PCP, Hybrid Model may lead their care team consisting of care promoter (medical assistant), care facilitator, and care coordinator for patients able to come to the office.
Performs other duties as assigned and modified at manager's discretion.
At ChenMed,  If you are an innovative, entrepreneurial minded, over-achiever who is extremely passionate in helping people and revolutionizing Healthcare again, we are that dynamic and exciting company you are looking for!
After applying, we encourage you to "follow" us on LinkedIn (ChenMed) as well! This way you can stay informed and up to date on what's happening around our organization and start your path to becoming part of our FAMILY!
KNOWLEDGE, SKILLS AND ABILITIES:
Competencies for Success
Availability and Accessibility for patients to build trust from their patients. It is expected that PCP's will make themselves as available to their patients as possible by answering phone calls and messages in a timely manner.  Accommodation will be made for telehealth and/or in-person visits when needed.
Service Orientation — PCP's provide care that they would want for a family member or for themselves to each patient at every interaction.
Evidence Based Medicine — The PCP remains updated on evidence-based medicine, but also recognizes that factors outside of traditional medicine, like lifestyle and nutrition, have a large impact on patient health outcomes. The PCP stays up to date on clinical, nutritional, and lifestyle-based interventions to improve outcomes.
Physician Leadership is integral to good healthcare, so the PCP must be willing to continuously work to develop and improve leadership skills for the benefit of one's patients, their team, their center and the company
Quality — Our patients deserve the highest quality of care. This requires a willingness to work with the care teams towards achieving high quality outcomes and quality measures. At the same time, PCPs will always be looking for ways to continuously and systematically improve their practice of medicine and the operations of their center
Influence — PCP's must competently and compassionately influence their patients, their teams, and themselves to achieve the best outcomes.
Self-Care — A PCP can take the best care for their patients when they are adequately caring for themselves. That means physically, mentally, socially and spiritually. Physician wellness is important for sustainability and promoting the health of physicians, staff, and patients.
Proficient in Microsoft Office Suite products including Word, Excel, PowerPoint and Outlook, plus other systems as used in the company
Adept in use of virtual, online and telephonic communications system
Ability and willingness to travel locally as needed in their market, if applicable, nationally for initial training (2 weeks) and then occasionally regionally and nationally for recruiting or training purposes.
Fluency in English, verbal and written. There may be jobs in some centers that require fluency in other languages, and this will be made known at the time of application.
This job requires use and exercise of independent judgment
EDUCATION AND EXPERIENCE CRITERIA:
MD or DO in Internal Medicine, Family Medicine, Geriatrics or similar specialty required
Current, active MD licensure in State of employment is required
A minimum of 1-year clinical experience in geriatric, adult or family practice setting preferred
Board certification in Internal Medicine, Family Medicine, Geriatrics or similar specialty is preferred, Board Eligibility is required
Once Board certified, PCP, Hybrid Model will maintain board certification in their terminal specialty by doing necessary MOC, CME and/or retaking board exams as required
Basic Life Support (BLS) certification required
Must have a current DEA number for schedule II-V controlled substances
ChenMed, a physician-led and mission-driven, primary care organization, is currently one of the most successful full-risk Medicare Advantage providers in the nation and has a vision to be America's leading primary care provider, transforming care of the neediest population. Our mission is to honor seniors with affordable VIP care that delivers better health. In order to achieve our vision and deliver our mission, we need the best primary care providers that are seeking to fulfill purpose and personal opportunity and join the ChenMed family. The Primary Care Physician (PCP, Hybrid Model) in our organization demonstrates: • Accountability for outcomes: The PCP, Hybrid Model demonstrates accountability for outcomes, strong clinical care, and cost-effectiveness for each patient in their panel of approximately 400-600 patients. They understand that they can strongly influence the patient's outcomes by building a trusting relationship and helping them change behaviors. • Coaching for health: The PCP acts as a health coach, rather than just a consultant for sickness, by helping patients set short and long-term health goals, partners with the patient to work toward the goals, and frequently follows up on those goals on the path to improved health for their patients. • Simplifying for action: The PCP, Hybrid Model simplifies and prioritizes appropriately so that behavior change is more actionable, both for the patient in helping them achieve their goals, and when leading their care teams towards their performance goals. We are an outcomes-focused, value-based organization and for their panel of patients, the following metrics are regularly measured to help PCP's become successful and reach partnership status: patient admissions/thousand, CGCAHPS (patient experience), clinical gaps closures, and medical cost measures. Each PCP will have goals for these metrics and will be expected to work towards those targets with their center and market leadership as well as their care teams. Culture is very important in the medical centers and because PCP's are leaders in our organization and centers, they are expected to help champion a positive culture of love, accountability, and passion along with center leadership. The PCP, Hybrid Model will be required to demonstrate the ability to function both independently and in collaboration with other health care professionals. The PCP, Hybrid Model will work closely with the applicable managers and medical directors to ensure compliance with guidelines along with participating in risk and quality management programs, clinical meetings and other meetings as required that promote patient health and company goals. The PCP, Hybrid Model will adhere to strict departmental goals/objectives, standards of performance, regulatory compliance, quality patient care compliance, and policies and procedures. The Primary Care Physician, Hybrid Model will potentially provide care across multiple care settings, including telehealth, in-center, and at the patient's home. Access, impact, and VIP service will remain consistent priorities in all modalities. Telehealth will include communication with and treating patients via mediated communication platforms such as telephone, video chat, or online chat. In-person care and telehealth will be approximately evenly split on average.
Get notified for similar jobs
Sign up to receive job alerts
Enter Email address (Required)
Get tailored job recommendations based on your interests.
Similar Jobs
Augusta, GA - Primary Care

Location Miami, Florida, United States of America Category Physicians Posted Date 09/10/2021

Greenville, SC - Primary Care

Location Miami, Florida, United States of America Category Physicians Posted Date 09/10/2021

Burlington, NC - Primary Care

Location BURLINGTON, North Carolina, United States of America Category Physicians Posted Date 11/12/2021

Greensboro, NC - Primary Care

Location Miami, Florida, United States of America Category Physicians Posted Date 09/10/2021

Savannah, GA - Primary Care

Location Savannah, Georgia, United States of America Category Physicians Posted Date 11/12/2021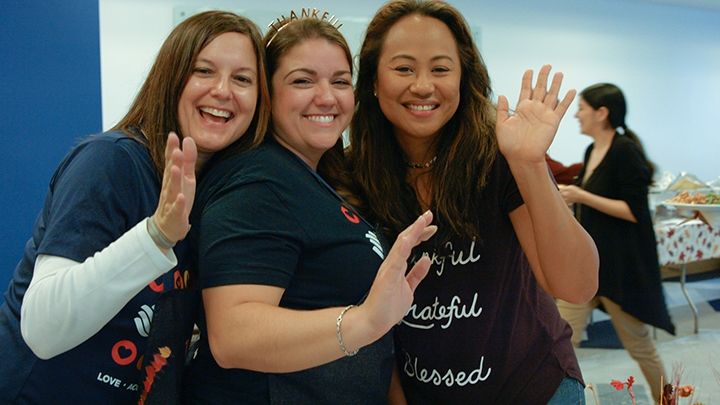 Culture
We're working together to build strong communities inside and outside.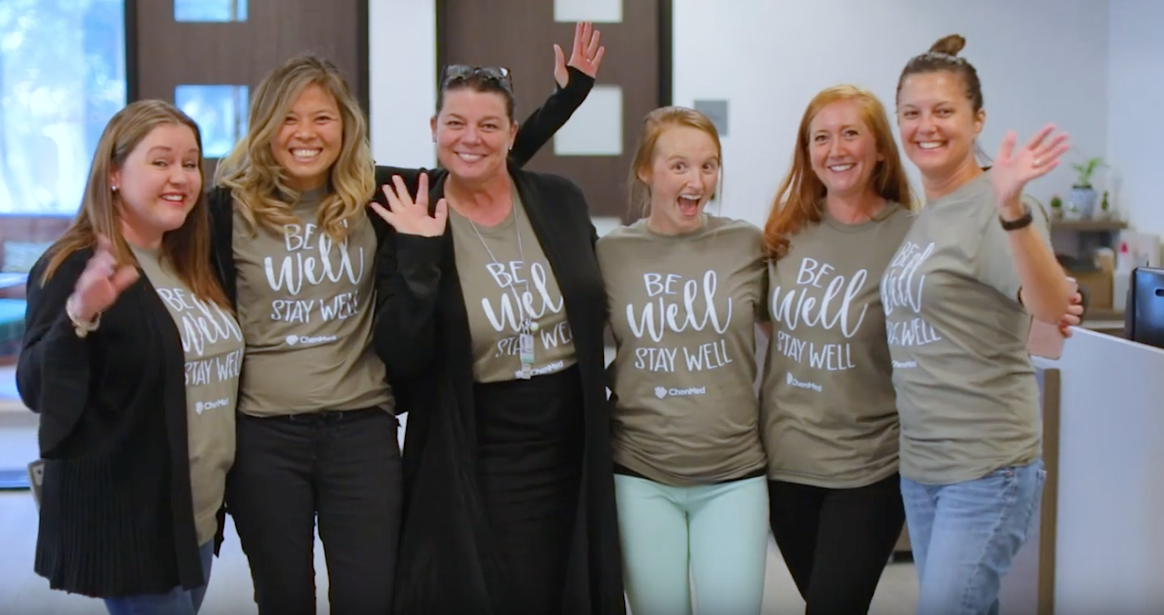 Benefits
ChenMed sees the whole person and looks to support your well-being.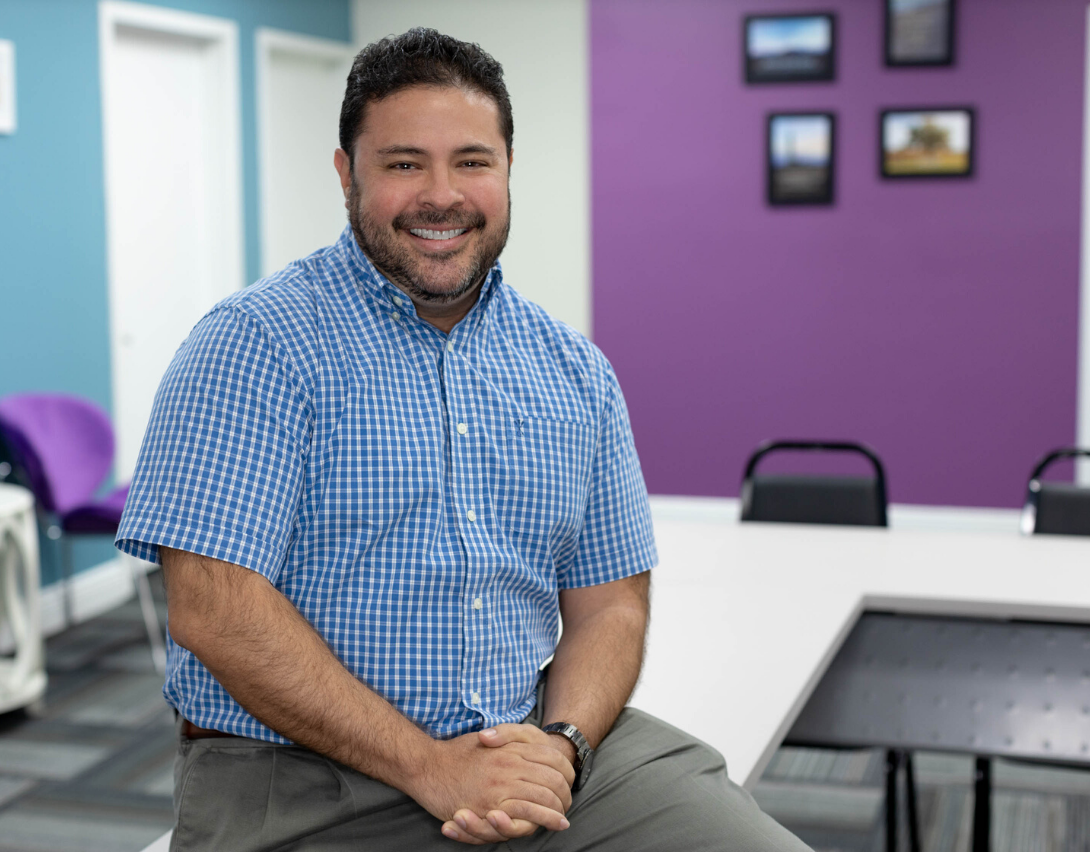 "I love that I get to teach our clinicians and non-clinicians things that I am passionate about...I also love working for a company that truly improves the quality of life for our seniors."
Nestor Arias, Senior Training Specialist
"I truly love ChenMed's vision and mission. It's the right way to treat patients and the way I treat my family."
David Guerra MD, Medical Director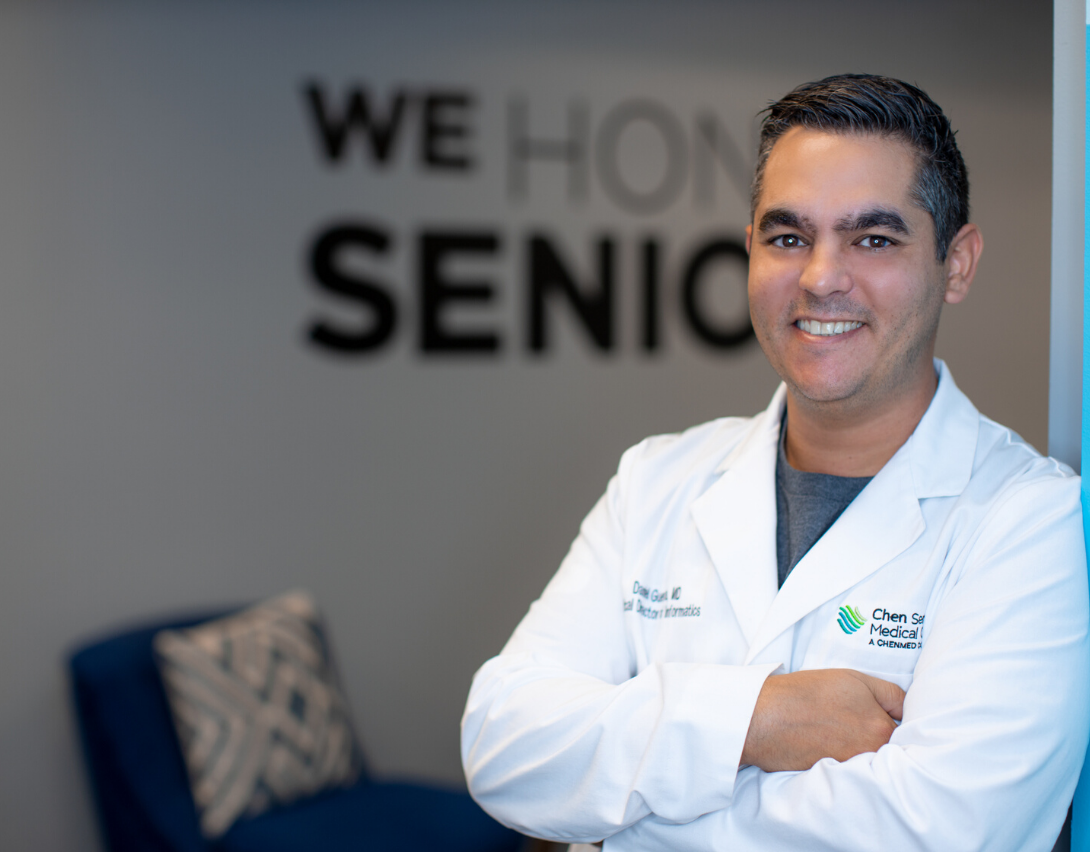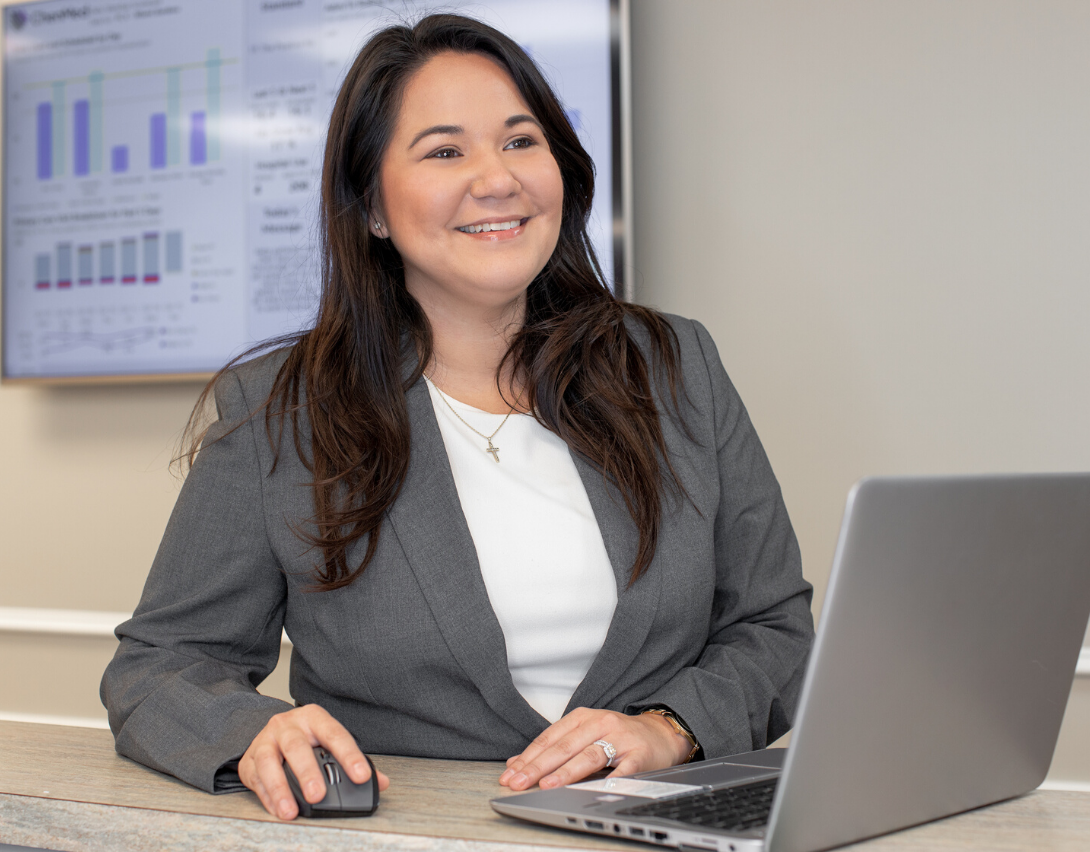 "I came to ChenMed because it fulfills my purpose as a person. Those who work for this company are very special, and they have the opportunity to do something life-changing."
Lynette Acosta, Center Manager