Description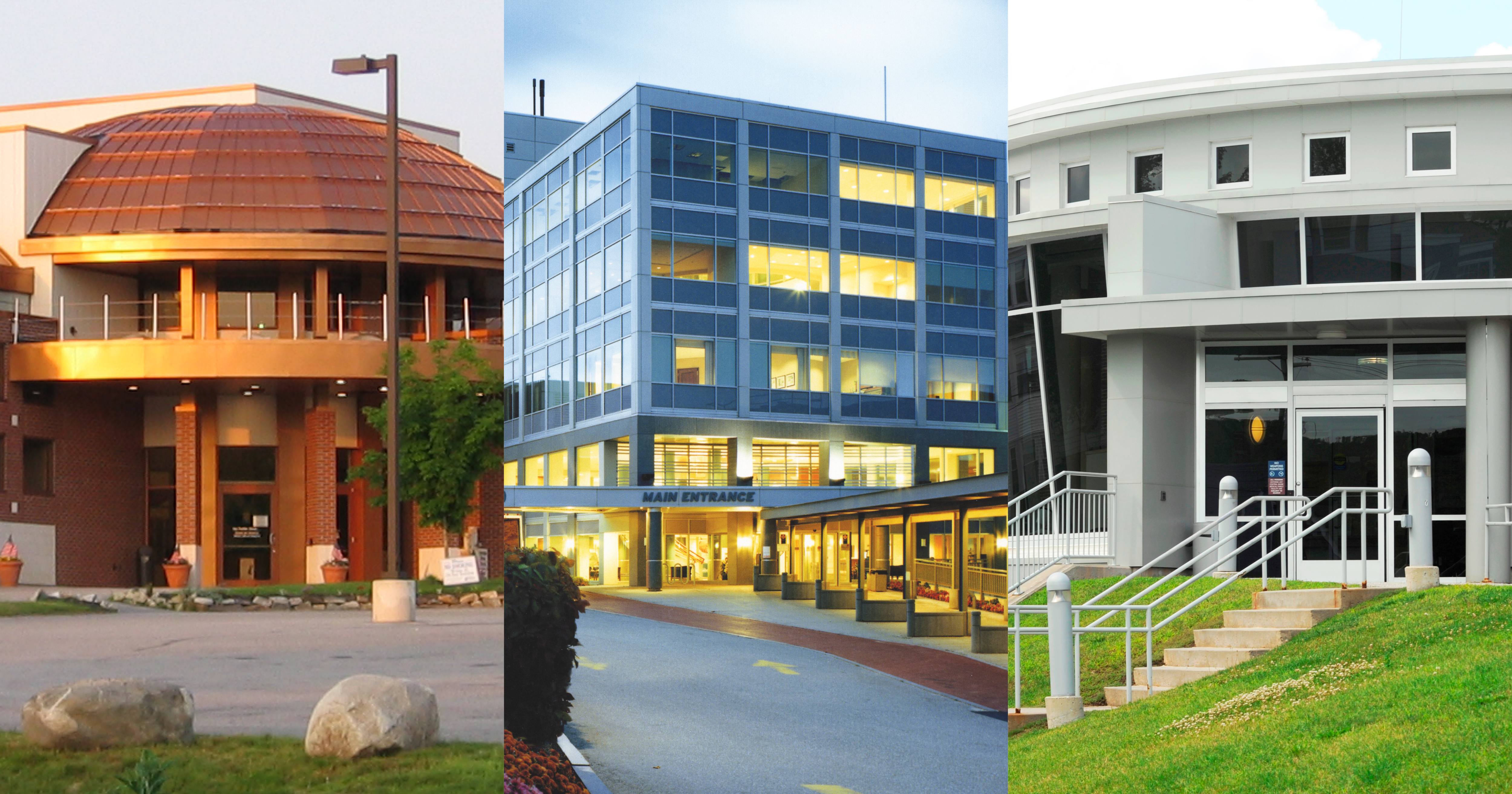 At Central Maine Healthcare our team members are committed to providing exceptional care and experiences for our community and for each other every day.

Position locations:  Rumford Hospital, Bridgton Hospital, Central Maine Medical Center in Lewiston

Work Type: Full Time and Part Time

We are building the best culture/team in healthcare where your leaders invest in you!
Flexible Scheduling!
Competitive Rates!
AMAZING benefits! Medical, Dental, Vision, Retirement, Generous PTO, HSA, Tuition Reimbursement/ STUDENT LOAN REPAYMENT and more.
We are all about YOUR growth! We offer career ladders to meet your professional goals!

At Central Maine Healthcare, we focus on providing care to the whole patient, not just treating a problem. Our vision is to employ a team of passionate, professionals who provide high-quality, holistic care that matters to our patients.

We don't just want you to grow in your career. We want you to grow as a person. That is why we work hard to help our team maintain a healthy work-life balance by offering flexible scheduling, excellent health insurance, health savings accounts, 401(k) options, YMCA memberships and more.

When you join the CMH team, you are joining a team of highly skilled and experienced clinical staff dedicated to working alongside providers and patients to deliver holistic, quality care. Our relationship with Maine College of Health Professions gives our team members access to a regionally accredited college to further their education, while our student loan repayment program helps ease the financial burden of pursuing education. And, with positions as PSRs,CNAs, MAa, LPNs, RNs, NPs and beyond, career growth and advancement are almost guaranteed.

Above all, we foster a sense of community among our team. We strive for a work culture of compassion and understanding. We believe in investing in a whole person — their health, their career path and their spirit.

What makes this role special:

Our Physical Therapists located in Bridgton and Rumford have the unique ability to work with their patients in both the inpatient and outpatient setting, providing optimal continuum of care.

What you will be doing:

The Staff Therapist, Physical Therapy evaluates patients within our inpatient and outpatient facilities.  This role develops a comprehensive treatment plan to restore patients to their maximum functional potential.
Directs therapeutic intervention for the restoration of patient's functioning to prevent disability following injury, disease, or physical disability.
Assists patients to reach their maximum performance and level of functioning while learning to live within the limits of their capabilities. Provides treatment and instruction to patients according to acceptable principles and practices of Physical Therapy.
Provides care to pediatric, adolescent, adult and geriatric patients. Supervises responsibilities assigned to assistants, aides, etc.

Communicates with an interdisciplinary care team.

What we are looking for:

Customer Service: Interacts with all individuals with respect and dignity- providing attention, support, and assistance to foster an environment of exceptional personal service.
Communicates and consults appropriately and clearly to physicians and members of the interdisciplinary health care team.
Confidentiality: Maintains confidentiality of information at all times, respecting the privacy of others according to HIPPA guidelines.

Who we are looking for:

Required- Current State Physical Therapy Licensure.
Required- Current BCLS certification.
Required- Strong verbal skills. Able to read and write in English.

If you are passionate about making a difference and are looking for your next great career opportunity, we look forward to reviewing your application!
AT CENTRAL MAINE HEALTHCARE YOU ARE AT THE CENTER OF EVERYTHING WE DO

Our why, our purpose, drives every decision and action we take as a healthcare system. We strive everyday to deliver exceptional care, and to improve our community.  We are a non-profit organization that is breaking the traditional healthcare mold by bringing our patients and their family's high value, low cost, and award-winning care while focusing on creating an exceptional experience for them; all within their communities.  To accomplish this, we only hire individuals who are committed to excellence, who embody the principles of our CMH Experience Service Standards, and who are ready to step in and help their fellow team members achieve those exceptional results for our patients, their families, and the community.

Central Maine Healthcare System

The organization is broad in its footprint, with three (3) hospitals in Bridgton, Lewiston, and Rumford, and over 75 individual practices within our Medical Group.  Lewiston's Central Maine Medical Center is a certified and award-winning level two trauma center, along with our Central Maine Heart and Vascular Institute and the upcoming highly anticipated launch of our comprehensive state of the art cancer treatment center. Both Bridgton and Rumford Hospitals are four (4) star accredited acute care hospitals, and our Medical Group and Maine Urgent Care Centers have won multiple awards within their specialties.  As a system we are a six-time winner of the Leapfrog Safety A Rating since 2019, representing some of the highest quality care and outcomes nationwide. Our awards and accolades are only possible as a result of our commitment to culture, and a focus on safety and inclusion, in each of our patient's experiences and in the experiences we create within our teams.

If you are a person who is looking for a way to give back to your community, to help improve the lives of patients or those who care for our patients, want to be part of a growing organization that is setting the bar for Maine healthcare, apply to join Central Maine Healthcare today!

Diversity and Equal Employment Opportunity

CMH actively promotes diversity in its workforce at all levels of the organization. We strive to create and maintain a setting where we celebrate cultural and other differences and consider them strengths of the organization. CMH is an equal opportunity workforce and no one shall discriminate against any individual with regard to race, color, religion, sex, national origin, age, disability, sexual orientation, gender identity, genetic information or veteran status with respect to any offer, or term or condition, of employment. We make reasonable accommodations to the known physical and mental limitations of qualified individuals with disabilities.
© 2021 Workday, Inc. All rights reserved.