Description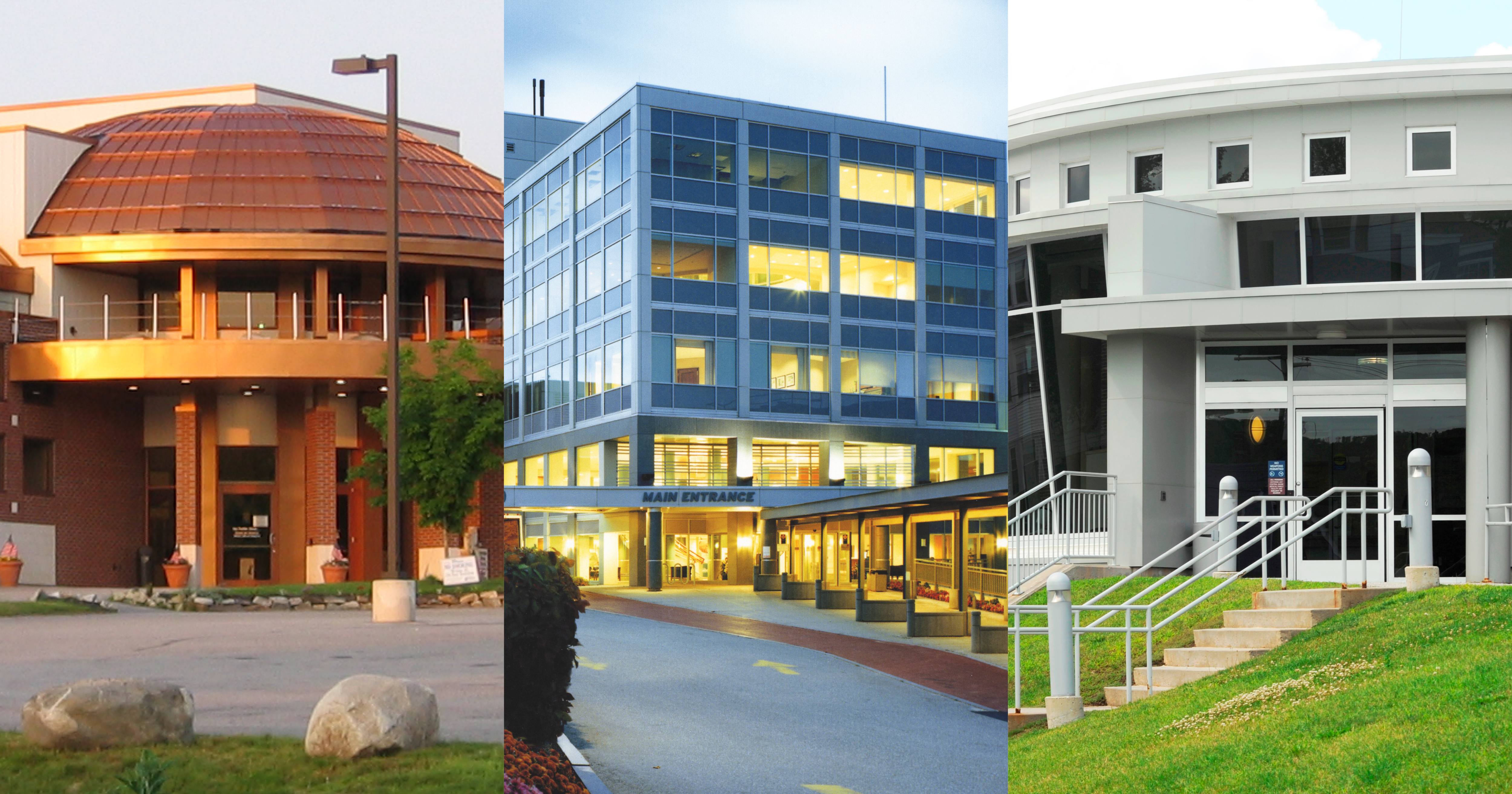 Occupational Therapist - Inpatient Per Diem
At Central Maine Healthcare our team members are committed to providing exceptional care and experiences for our community and for each other every day.

Central Maine Medical Center - Per Diem

Position Summary: The Occupational Therapist evaluates patients and develops a comprehensive treatment plan to restore patients to their maximum functional potential. Directs therapeutic intervention for the restoration of patient's functioning to prevent disability following injury, disease, or physical disability. Assists patients to reach their maximum performance and level of functioning while learning to live within the limits of their capabilities. Provides treatment and instruction to patients according to acceptable principles and practices of Occupational Therapy. Collaborates as a member of the health care team for the provision of comprehensive patient care. Consistent with training and competency review, provides care to pediatric, adolescent, adult and geriatric patients. The staff therapist coordinates, delegates and supervises responsibilities assigned to staff (aides, etc.). The staff therapist participates in operational aspects of the department, maintains performance improvement activities within the department and participates in PI activities. Participates in all infection control, departmental equipment training, organizational safety and fire safety programs.

Duties and Responsibilities:
Demonstrates Competency in the following areas:
1. Performs a thorough, organized and objective Occupational Therapy evaluation in appropriate enough depth for patient diagnosis and clinical presentation; identifies the physical therapy problems from the evaluation and incorporated patient potential as well as major barriers to treatment.
2. Develops appropriate treatment goals/plan that is based on the evaluation findings, the patient's goals, review of the medical record, a history, the referring physician's goal for the patient, and information gathered from the patient's health care team.
3. Demonstrates a timely progression in the plan and an update of the plan/goals based on the patient's response to intervention and reassessments per the policies. Demonstrates timely/correct equipment selection and appliance selection and provides guidance to the patient to obtain.
4. Demonstrates individualized appropriate treatment planning including appropriate therapy application and treatment intervention in the areas of cognitive/perceptual retraining, sensorimotor activities, activities of daily living training, adaptive equipment training, neuromuscular reeducation, oral motor facilitation and retraining, feeding adaptations intervention, energy conservation and joint protection education, therapeutic exercise, mobilization, biofeedback, splinting, orthotic application and training, reconditioning activities, patient/family education, and functional mobility per accepted occupational therapy practice.
5. When the Occupational Therapist delegates set-up for treatment, they must provide supervision and be available to assist as needed.
6. Discusses and advises Medical Staff, patients and patient families, support staff and affiliating students regarding indications/contraindications for treatment, offers alternative modes of treatment and advises in the proper utilization of the service as supported by current Occupational Therapy literature/research.
7. Delivers treatment in compliance with departmental policies, protocols, and per the American Occupational Therapy Associations' code of Ethics and Standards of Practice
8. Modifies treatment session based on accurate interpretation of patient's response to treatment.
9. Able to assess patient pain interfering with optimal level of function or participation in rehabilitation - makes appropriate physician contact for intervention.
10. Addresses in treatment sessions, patient's identified occupational therapy goals, per the evaluation.
11. Performs all aspects of patient care in an environment that optimizes patient safety and reduces the likelihood of medical/health care errors.
12. Treats patients and their families with respect and dignity. Identifies and addresses psychosocial, cultural, ethnic and religious/spiritual needs of patients and their families.
13. Manages and operates equipment safely and correctly. Maintains department cleanliness and safety.
14. Interacts professionally with patient/family and involves patient/family in the formation of the plan of care and conducts treatment sessions to assure the safety of the therapist, support staff and the patient at all times.
15. Communicates appropriately and clearly to physicians and members of the health care team.
16. Coordinates and directs patient care to ensure patients' needs are met and hospital policy is followed.
17. Demonstrates an ability to be flexible, organized and function under stressful situations.
18. Maintains a good working relationship both within the department and with other departments.
19. Consults other disciplines , as appropriate, to collaborate in patient care and performance improvement activities.
20. Timely and concise identification and communication of patient care needs beyond our system's care continuum.
21. Meets current documentation standards and policies in a timely fashion and handwriting is legible.
22. Assists with orientation and in-service training for department staff and student affiliate.

Professional Requirements:
23. Adheres to dress code, appearance is neat and clean.
24. Completes annual education requirements.
25. Maintains regulatory requirements, including state and federal regulations and standards.
26. Reports to work on time and as scheduled, completes work within designated time.
27. Wears identification while on duty, uses computerized punch time system correctly.
28. Maintains currency for the practice of Occupational Therapy: through current literature review, course attendance, educational seminars, or preparation and delivery of staff inservicing at a level where there is evidence of continual growth of the therapist's knowledge base and skills
29. Represents the organization in a positive and professional manner.
30. Actively participates in performance improvement activities.
31. Complies with all organizational policies regarding ethical business practices.
32. Follows recommendations for the formatting of documentation for review and third party payer understanding.
33. Meets productivity standard for the department and keeps on schedule with patient treatments.
34. Accepts assignments of special activities such as program/protocol development, clinical map development, student clinical supervisor, marketing activities, etc and meets agreed upon outcomes.
35. Performs job duties in a manner, which maximizes expense control, uses supplies, equipment and utilities in an expeditious manner and performs job tasks effectively resulting in no unplanned overtime.
36. Communicates the mission, ethics and goals of the hospital as well as exemplifies the customer service standards of the organization.

Organizational Requirements:
37. Customer Service: Interacts with all individuals in a consistent manner, providing attention, support, and assistance to foster an environment of exceptional personal service.
a. Maintains a pleasant and helpful demeanor, and presents a professional appearance toward all internal and external customers at all times.
b. Consistently initiates interaction to provide assistance to individuals who may not be direct customers of the employee (i.e. asks patients who appear to be lost if they need assistance in finding their way).
c. Takes appropriate action to recover from a service difficulty, ensuring that the necessary action is taken to affect a resolution to the customer's problem.
d. Conducts all work activities with respect for coworkers, including the maintenance of a pleasant and professional environment, fostering calmness during stressful situations.
e. Interacts with supervisory personnel in a professional, supportive and courteous manner, venting emotions appropriate to time and place.
f. Demonstrates a commitment to service by consistent attendance and punctuality, scheduling absences according to departmental requirements, and incurring unplanned absences only when unavoidable circumstances exist.
38. Confidentiality: Maintains confidentiality of information at all times.
a. Consistently maintains confidentiality of all information gained during the course of employment, respecting the privacy of others.
b. Understands and maintains the confidentiality of information communicated directly from the supervisor, including discussions of a counseling nature.
c. Follows policies and procedures related to medico legal matters, including confidentiality, amendments of medical records, patient rights, medical records as legal evidence and informed consent
d. Copies records according to policy, assuring the appropriateness of the individual requesting information from the record prior to copying, faxing, or phoning any portion of the record.
39. Safety: Demonstrates an understanding of fire and electrical safety, infection control, body mechanics, and related areas, as appropriate to position.
a. Attends mandatory in-services on fire safety, electrical safety, infection control, and body mechanics. Successfully completes competency-based training in each area.
b. Follows all employee health procedures, incident reporting, and infection control requirements at all times, as appropriate to the position.
c. Uses proper body mechanics at all times as required by the physical demands of the position.
d. Maintains a safe work environment and performs duties of the position in a manner consistent with ensuring the safety of self and others.
e. Identifies safety needs in areas outside own work environment, recommending corrective action as appropriate.
40. Expense Control: Performs job duties in a manner that maximizes expense control.
a. Uses supplies, equipment, and utilities in an appropriate manner
b. Consistently recommends methods to control costs while maintaining a high degree of customer service.
c. Performs job tasks efficiently and effectively resulting in no unplanned overtime.

Regulatory Requirements:
• Current State Occupational Therapy Licensure,
• Current BCLS certification.

Language Skills:
• Ability to read and communicate effectively in English.
• Strong written and verbal skills.

Skills:
• Basic computer skills

Physical Demands:
• For physical demands of position, including vision, hearing, repetitive motion and environment, see following description.

Reasonable accommodations may be made to enable individuals with disabilities to perform the essential functions of the position without compromising client care.

If you are passionate about making a difference and are looking for your next great career opportunity, we look forward to reviewing your application!
AT CENTRAL MAINE HEALTHCARE YOU ARE AT THE CENTER OF EVERYTHING WE DO

Our why, our purpose, drives every decision and action we take as a healthcare system. We strive everyday to deliver exceptional care, and to improve our community.  We are a non-profit organization that is breaking the traditional healthcare mold by bringing our patients and their family's high value, low cost, and award-winning care while focusing on creating an exceptional experience for them; all within their communities.  To accomplish this, we only hire individuals who are committed to excellence, who embody the principles of our CMH Experience Service Standards, and who are ready to step in and help their fellow team members achieve those exceptional results for our patients, their families, and the community.

Central Maine Healthcare System

The organization is broad in its footprint, with three (3) hospitals in Bridgton, Lewiston, and Rumford, and over 75 individual practices within our Medical Group.  Lewiston's Central Maine Medical Center is a certified and award-winning level two trauma center, along with our Central Maine Heart and Vascular Institute and the upcoming highly anticipated launch of our comprehensive state of the art cancer treatment center. Both Bridgton and Rumford Hospitals are four (4) star accredited acute care hospitals, and our Medical Group and Maine Urgent Care Centers have won multiple awards within their specialties.  As a system we are a six-time winner of the Leapfrog Safety A Rating since 2019, representing some of the highest quality care and outcomes nationwide. Our awards and accolades are only possible as a result of our commitment to culture, and a focus on safety and inclusion, in each of our patient's experiences and in the experiences we create within our teams.

If you are a person who is looking for a way to give back to your community, to help improve the lives of patients or those who care for our patients, want to be part of a growing organization that is setting the bar for Maine healthcare, apply to join Central Maine Healthcare today!
© 2021 Workday, Inc. All rights reserved.