Description
Every step my patients take

is a huge achievement for them.

I'm here to cheer them on.
Search
Our Jobs
Keyword
Category
State City Organization
Job Recommendations
Let us find jobs for you based on your LinkedIn profile.
Nursing Director
Boston, Massachusetts
Department: Urgent Care
At Beth Israel Deaconess Medical Center our nurses make a difference each and every day. Here you will work in a collaborative environment where our patients come first. You are a patient advocate delivering compassionate care while ensuring safe nursing practices. We are Harvard with a heart and strive to build on our legacy of nursing excellence.
Full Time
Level: 1 + Years
RN License
Back to Job Navigation (Overview)
2,955

nurses at BIDMC, ensuring
every patient receives
personalized care

92%

of our nurses have a
bachelor's, master's,
or doctorate degree

130,000

dollars in scholarships awarded annually for
academic advancement
in nursing
Rewards



Collaboration




401k/Retirement Savings




Continuing Education




Amenities




Health and Wellness Programs




$5 Red Sox Tickets
Back to Job Navigation (Rewards)
Responsibilities
Department Description:
Beth Israel Lahey Health has an Advanced Urgent Care Service in Dedham, staffed by board certified Emergency Medicine Physicians. This new service to the community will offer onsite Radiology including diagnostic X-ray and ultrasound. There is also a moderate complexity point of care on site.
Job Location:
Boston, MA
Req ID: 42629BR
Job Summary: The BIDMC Nursing Mission is to build on a legacy of nursing excellence by caring with compassion, advancing the art & science of nursing, and advocating for the health of patients, families, and communities. The Nursing Director provides accountability for the unit or program and operationalizes the core values of the organization by developing and sustaining an environment that supports excellence in clinical practice and the care of patients. Training, evaluation and competencies for this role are overseen by an Accountable Nurse Leader to the department.
Department Specific Job Responsibilities:
Complete responsibility for the daily clinical and administrative operations of an urgent care practice comprising management, clinical back-up, training and resource utilization.
Responsible for maintaining practice's compliance with MA DPH site, lab and radiology certifications. Trains staff on regulations, develops materials for DPH site visits, manages required posting and filings.
Responsible the administration of point of care laboratory testing including supply management, QC and validation processes, maintenance of CLIA certification.
Continually improves the clinical workflow, administrative functions and patient experience. Ensures patient scheduling, registration and billing processes according to protocol.
Responsible for physical plant, procurement and maintenance of clinical equipment, medical supplies and communication systems. Reports on operational and financial data related to the practice.
Essential Responsibilities:
Develops and sustains an environment that supports excellence in clinical practice and patient care. Communicates and models institutional values for patient care, clinical education, and clinical investigation. Maintains a safe and caring environment for patients and staff.
Anticipates and communicates change in the health care environment, and interprets implications for the patient care unit. Encourages creativity and innovation in response to a need for change. Provides leadership for the change process. Demonstrates leadership and influences others in both the internal and external environments
Allocates resources to achieve clinical care goals. Develops the staffing pattern, personnel needs, and recruitment plan. Assumes full responsibility for the selection of staff with authority to evaluate, counsel, or terminate.
Provides guidance to clinical nurses to identify developmental needs and strategies that foster effective problem-solving, collaboration, consultation, and sound clinical judgment.
Demonstrates and promotes collaboration in establishing the unit's or program's patient care goals. Teams effectively with others to accomplish the organization's strategic priorities.
Facilitates joint planning to develop programs to improve patient care and/or meet the needs of changing patient populations. Supports the development and maintenance of effective patient care teams and provides guidance.
Pursues a continuing program of self-development in order to maintain, strengthen and broaden own concepts, philosophy and abilities. Accepts responsibility for self-development to remain cognizant of current trends and new methods. Seeks resources to identify needs and direction for self-development.
Has the responsibility to lead and support managers and directors in developing and improving operations to create optimal performance levels. Direct Reports: More than 7 Indirect Reports: 21-50
Has full responsibility for planning, monitoring and managing department budget.
Required Qualifications:
Bachelor's degree in Nursing required. Master's degree in Nursing, Business Administration, Healthcare Finance or Hospital Administration preferred.
License Registered Nurse required., and Certificate 1 Basic Life Support required.
3-5 years related work experience required and 0-1 years supervisory/management experience required
Experience with computer systems required, including web based applications and some Microsoft Office applications which may include Outlook, Word, Excel, PowerPoint or Access.
Preferred Qualifications:
1-3 years supervisory/management experience
Competencies:
Decision Making: Ability to make decisions with significant, broad implications for the management and operations of a major department or multiple departments. Participates in decisions on overall strategy and direction of the organization.
Problem Solving: Ability to address problems that are broad, complex and abstract, often involving Medical Center-wide issues and requiring substantial creativity, resourcefulness, staff engagement, Lean diagnostic techniques, negotiation and diplomacy to develop solutions.
Independence of Action: Ability to set direction and vision for major departments or multiple departments. Establishes priorities, develops policies and allocates resources.
Written Communications: Ability to communicate complex information in English effectively in writing to all levels of staff, management and external customers across functional areas.
Oral Communications: Ability to verbally communicate complex concepts in English and address sensitive situations, resolve conflicts, negotiate, motivate and persuade others.
Knowledge: Ability to demonstrate broad and comprehensive knowledge of theories, concepts, practices and policies with the ability to use them in complex and/or unprecedented situations across multiple functional areas.
Team Work: Ability to lead and direct multiple collaborative teams for large projects or groups both internal and external to the Medical Center and across functional areas. Results have significant implications for the management and operations of the organization.
Customer Service: Ability to lead operational initiatives to meet or exceed customer service standards and expectations in assigned unit(s) and/or across multiple areas in a timely and respectful manner.
Age based Competencies:
Employees in this job must be competent to provide patient care to the following age groups: Neonatal:Birth to 6 months, Young adult: 16-30 years, Middle Age: 30 - 60 years, Elderly: 60 -.
Physical Nature of the Job:
Light work: Exerting up to 20 pounds of force frequently to move objects. Some elements of the job are sedentary, but the employee will be required to stand for periods of time or move through out the hospital campus
EOE StatementBIDMC is EOE M/F/VET/DISABILITY/GENDER IDENTITY/SEXUAL ORIENTATION
VaccinesAs a health care organization, we have a responsibility to do everything in our power to care for and protect our patients, our colleagues and our communities. BILH requires that all staff be vaccinated against influenza (flu) and COVID-19 as a condition of employment. Learn more about this requirement
Share this Job
Working at this Location
Check out where you could be working if you apply.
Quote
Let me just give you a quick overview of why it's different here. You'll be heard, respected, valued. Your ideas will be sought, your input welcomed. There's a real commitment to keeping it collegial and collaborative.

-Marsha M., RN, MS, Senior Vice President, Patient Care Services CNO
Trending
Actor John Krasinski spreads some good news at BIDMC

BIDMC Named Top 25 Hospitals in the Nation to Work For

BIDMC recognized as a leader in "LGBTQ Healthcare Equality"

How to Apply
Click image to play video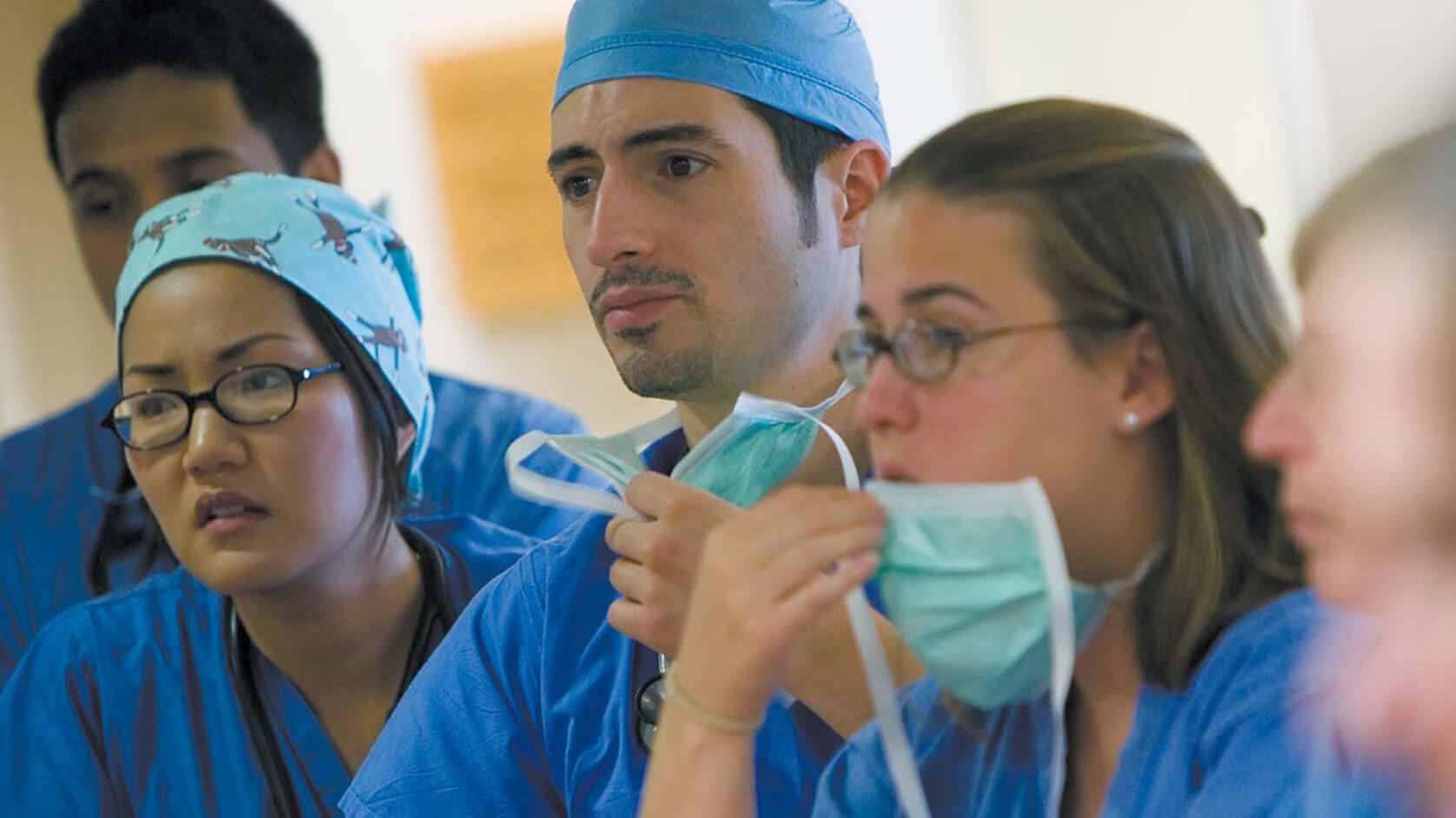 Back to Job Navigation (Trending)
Your Saved Jobs
You have not saved any jobs yet.
Similar Jobs
Sign up for our Talent Community and receive Job Alerts