Description
GI Technician – Endoscopy GI Laboratory
Job ID: 92048
Area of Interest: Nursing Support
Location: Baltimore,MD US
Hours of Work: 06-1630
Job Facility: University of Maryland Medical Center
Employment Type: Full Time
Shift: DAY
What You Will Do:
Under direct supervision, performs delegated patient care and applies advanced technical skills in all Endoscopy procedures. Fulfillment of the job duties requires the employee to have access to medication storage areas and to transport medications to/ from medication storage and delivery areas.
The following statements are intended to describe the general nature and level of work being performed by people assigned to this classification. They are not to be construed as an exhaustive list of all job duties performed by personnel so classified.
1. Assists the Registered Nurse assigned to the patient with the assessment of the patient by monitoring parameters outlined by the Registered Nurse in accordance with the Nursing Standards of Practice.
2. Identifies, records and reports overt findings to the Registered Nurse concerning the physical and mental condition of a patient in accordance with the Nursing Documentation Policy.
3. Assists the Registered Nurse in patient status evaluation by reporting patient information such as vital signs or response to nursing actions such as conscious sedation.
a. Reports verbally to the nurse significant changes in patient's physical and cognitive condition.
b. Documents patient information such as vital signs, npo status and other appropriate information on special procedures nursing form as stipulated in the Nursing Documentation Policy.
c. Aid in patient positioning, abdominal pressure and transfers.
4. Assists physician directly in procedures involving guidewire manipulation, stent placements, balloon dilations, stone retrieval, electrocautery, laser therapy including photodynamic therapy, endoscopic ultrasound, variceal and hemorrhoid banding, insertion of esophageal catheters, probes, naso and percutaneous gastric and jejunal tubes, polypectomies, fine kneedle aspiration, clipping of bleeding vessels, celiac plexus neurolysis, tumor obliteration, specimen processing, sphinctertomies and biliary manometry.
5. Assists physicians directly with obtaining various patient specimens such as biopsies for culture, Clo tests, pathology and viral studies, brush cytology, microbiology and pH specimens.
6. Sets up, maintains and troubleshoots all endoscopic equipment. Notifies Charge Nurse and Biomed of any problems as indicated.
7. Initiates CPR procedures as needed for patient care and safety.
8. Sets up and operates multiple lead EKG machines; attaches and removes EKG leads; runs a rhythm strip.
9. Performs venipuncture for drawing blood samples per physician order. Obtains intravenous access per physician order.
10. Performs general support services for the unit and patient which may include running unit errands, procuring equipment and taking and relaying messages accurately and correctly.
11. Performs related and delegated tasks that include pre, intra and post procedure care and documentation for the endoscopic patient as needed.
12. Adheres to all divisional and hospital guidelines, policies and procedures.
13. Maintains and provides appropriate case and cleaning of all endoscopes according to CDC Guidelines and Unit Polices.
14. Responsible for maintaining appropriate levels of Endoscopy supplies, unboxing and distributing supplies to the recovery area and ea procedure room on the same day of delivery. Utilizes par levels to take inventory.
15. Makes patient pre and post procedure calls.
16. Performs data entry into the endoscopic database along with basic computer troubleshooting.
What You Need to Be Successful:
High school diploma or equivalent (GED) is required.
Completion of a recognized training program, such as courses provided through UMMS, community colleges, United Stated Armed Forces with the attainment of certification as a Certified Nursing Assistant, Emergency Medical Technician, Medical Corpsman or equivalent.
Successful completion of an advanced technical endoscopic skills seminar course preferred.
CPR required
We are an Equal Opportunity/Affirmative Action employer.  All qualified applicants will receive consideration for employment without regard to sex, gender identity, sexual orientation, race, color, religion, national origin, disability, protected veteran status, age, or any other characteristic protected by law.
Why is it important to you to celebrate Pride in your workplace?
Transcript
It's important to celebrate pride in the workplace to provide a voice for all of our LGBTQ plus employees to show that they're seen and heard to recognize that we are a diverse population and we all have value.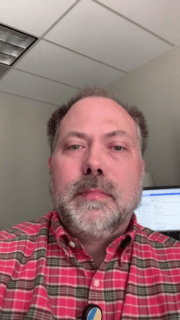 It's important to celebrate pride in the workplace to provide a voice for all of our LGBTQ plus employees to show that they're seen and heard to recognize that we are a diverse population and we all have value.
Terms of Service | Need help applying? Contact our HR Connections Service Center: 1-855-486-6747
We are an Equal Opportunity / Affirmative Action employer. All qualified applicants will receive consideration for employment without regard to sex, gender identity, sexual orientation, race, color, religion, national origin, disability, protected veteran status, age, or any other characteristic protected by law. EEO IS THE LAW