Description

Front Desk Team Lead
Location Oak Lawn, Illinois, United States of America Category Operations Job Id R0015470
ChenMed is transforming healthcare for seniors. We provide big answers to big problems in health care delivery.  ChenMed is a full-risk primary care market leader with an innovative philosophy, unique physician culture and end-to-end customized technology. These things allow us to provide world-class primary care and coordinated care to the most vulnerable population – moderate- to low-income seniors who have complex chronic diseases.
                                                                                                                                                        
Through our innovative operating model, physician-led culture and empowering technology, we are able to drive key quality and cost outcomes that create value for patients, physicians and the overall health system.  Our model allows us to practice medicine the way it should be practiced. By recruiting focused physicians and reducing their doctor-to-patient ratios, we increase patients' "face time" during each monthly appointment and help foster stronger doctor-patient relationships. Our model also drives and enhances compliance with treatment plans.
As a result of our efforts, our patients realize lower hospital admissions. Their overwhelming response to our approach is reflected in our aggressive, organic growth and net promoter scores in the low to mid 90s, which is unheard of in any industry. Read more about our results and the value of the ChenMed model.
As a company, we are making a difference in the lives of seniors and the health care system overall.
Primary Duties and Responsibilities:
Prep office in the morning for patient arrivals.
Authorized to make adjustments to the patients' charts in regards to co-payments.
Check all phone messages.
Follow-up all messages left from the day before.
Print Patient Check-in Board for billing.
Review HEDIS MPM patient list and schedule accordingly.
Trouble shooting for Dashboard, phone, and computer issues.
Check all medical release forms for accuracy and PCP sign off prior to release of medical records.
Scan and index all documents.
Print CPA report.
Insure missing items on CPA Report are completed.
Order supplies related to Office Depot and US Foods.
Review doctors schedules for:

Double booking
Over booking
Under booking

Block and unblock doctors' schedule.
Turn co-payments into the center manager for deposit.
Other responsibilities may include:
Mail out patient birthday cards.
Distribute insurance verification list.
Cover front desk as needed.
Monitor patients while in the lobby.
Review next day transportation list and confirm times.
Assist with checking in and out of patients.
Review medical record request.
Make sure all medical records are updated.
Assist patients with completing their paperwork.
Review and distribute mail.
Setup conference rooms for Monday and Tuesday doctors meetings.
Insure RI laptop is functional.
Assist with on-call message log.
Assist in conducting new patient tours.
Actively schedule patients for Chen Diabetes Program.
Insure rooms are setup for classes.
Review ER and inpatient emails.
Insure patients are being scheduled within the proper time frame.
Print final physicians' schedules for next day.
Other duties as assigned and modified at manager's discretion.
Knowledge, Skills and Abilities:
Good organizational skills.
Multi-tasking.
Good verbal communications skills (English required).
Great customer service skills.
Ability to prioritize.
Able to deal with a fast pace environment.
Ability to train personnel.
Scheduling experience.
Positive, cooperative, and collaborative attitude.
At ChenMed,  If you are an innovative, entrepreneurial minded, over-achiever who is extremely passionate in helping people and revolutionizing Healthcare again, we are that dynamic and exciting company you are looking for!
After applying, we encourage you to "follow" us on LinkedIn (ChenMed) as well! This way you can stay informed and up to date on what's happening around our organization and start your path to becoming part of our FAMILY!
EDUCATION AND EXPERIENCE CRITERIA:
High school diploma or GED equivalent required
Some college coursework preferred
A minimum of 2 years' work experience in a medical facility required
BLS for Healthcare Providers certification desired
The Front Desk Team Leader will provide assistance with Front Desk Team Members to ensure quality is met at all times following guidelines provided by the leadership team. This is an entry level, customer-service-focused position working directly with patients and their families in one of ChenMed's fast-paced medical centers.
Get notified for similar jobs
Sign up to receive job alerts
Enter Email address (Required)
Get tailored job recommendations based on your interests.
Similar Jobs
Lead Front Desk Team Member (Bilingual with Spanish Preferred)

Location Chicago, Illinois, United States of America Category Operations Posted Date 01/14/2021

Location Berwyn, Illinois, United States of America Category Operations Posted Date 10/26/2020

Location Berwyn, Illinois, United States of America Category Operations Posted Date 01/20/2021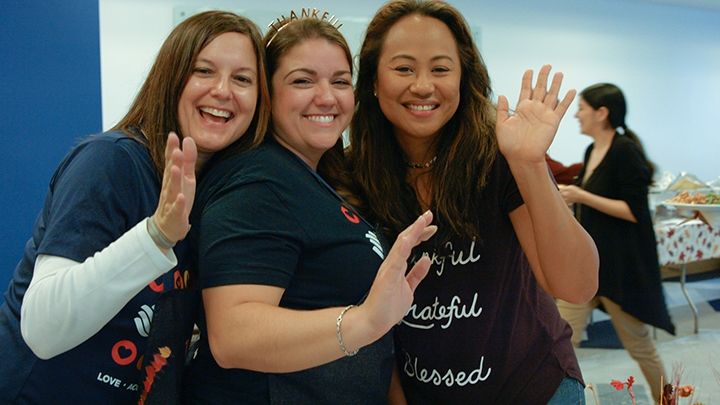 Culture
We're working together to build strong communities inside and outside.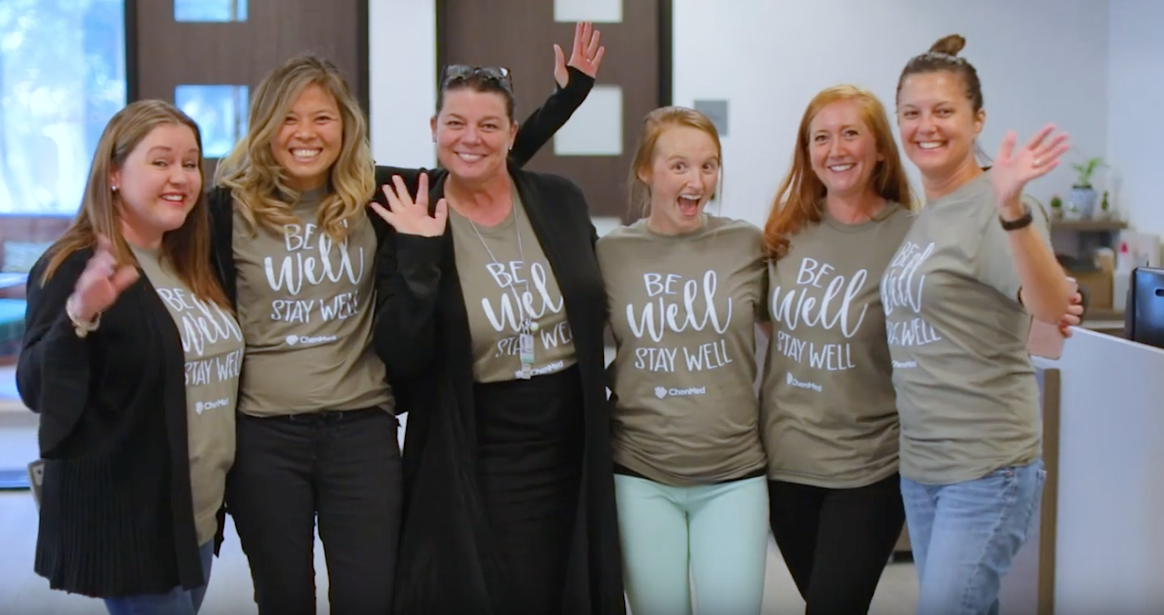 Benefits
ChenMed sees the whole person and looks to support your well-being.
Hi! Are you interested in this job?