Description
Floor Technician (UN)
Job ID: 89733
Area of Interest: Service
Location: Baltimore,MD US
Hours of Work: 3-11:30pm
Job Facility: UMMC Midtown Campus
Employment Type: Full Time
Shift: EVENING
What You Will Do:
Floor Technician
Full-Time – Day  M-F 7a-3:30pm,EOW,EOH
Baltimore, MD
We are looking for talented professionals to join our team at University of Maryland Medical Center – Midtown Campus.
Operate various types of scrubbing, buffing, burnishing and shampooing equipment, including but not limited to vacuums; such as carpet vacuums, wet-dry vacuum machines with hand tools and attachments as required.
Sweep, scrub, strip, seal, wax, and shampoo various types of floors, floor coverings, carpet and furniture. Clean and maintain stairwells, high and low dust, dust mop and wet mop floors and elevators. Spot clean floors, vacuum carpets, rugs and runners, rotate rugs and runners in any hallways or entrance areas.
Remove and replace window shades and covers (from permanent fixtures). Wash windows and wall sections from floor to ceiling.
Remove, clean, and replace Venetian and roller blinds, window screens, wall hangings, draperies and cubicle curtains when needed.
Remove accumulated bulk waste and debris from designated trash storage areas and lobby areas as required as well as operates trash compactor or storage source.
Remove, move, and/or relocate furniture, equipment, supplies, and construction materials as directed by supervisor.
Perform cleaning duties as assigned; strip, sanitize and remake beds in patient and staff sleep areas. Detail clean nurses stations, exam rooms, treatment rooms, public and patient lavatories, lounges, offices and various support areas throughout the hospital.
Maintain and clean equipment; gather equipment from proper storage areas needed to perform work and return said equipment and materials in a clean and orderly condition.
Report needed repairs to surrounding work area to immediate supervisor or Facilities Management Department personnel as sited.
University of Maryland Medical Center Midtown Campus has had a long history of working to keep our community healthy. Located in Baltimore's cultural center near the historic Mount Vernon neighborhood, UMMC Midtown Campus is a 200-bed non-profit, community teaching hospital, and part of the University of Maryland Medical System.
When you join or team, you'll become a part of a close-knit group of more than 1,000 staff.  Our team is focused on delivering the best care possible to every patient and to supporting each other.
As a member of the Midtown Campus team, you'll experience:
A competitive pay scale
A collaborative and compassionate environment
Comprehensive benefits plan including health, dental and vision
Generous paid time off, tuition reimbursement, retirement contributions and more!
When we say "our community" we mean it.
What You Need to Be Successful:
High School graduate or GED preferred.
3 to 6 months institutional housekeeping experience preferred.
We are an Equal Opportunity/Affirmative Action employer.  All qualified applicants will receive consideration for employment without regard to sex, gender identity, sexual orientation, race, color, religion, national origin, disability, protected veteran status, age, or any other characteristic protected by law.
Similar Jobs
No jobs found.
How long have you been with UMMS and what has kept you here?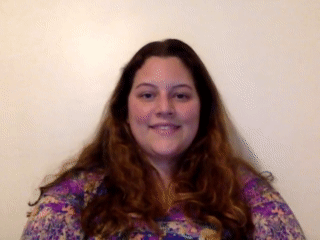 I've been with the University of Maryland Medical System for 10 years. And I've been with Shore Regional Health for all of those 10 years. And what has kept me with Shore Regional Health is the fact that we have been able to become one with the University of Maryland Medical System. And so becoming part of this larger network has given us access to resources and groups of providers and technology and efficiency in our processes here on Eastern Shore that we wouldn't have otherwise had. And so this collaboration and this becoming one with the University of Maryland Medical System has been really what's been able to allow us to achieve our goal here at Shore Regional Health, which is that of creating healthier communities.

Terms of Service | Need help applying? Contact our HR Connections Service Center: 1-855-486-6747
We are an Equal Opportunity / Affirmative Action employer. All qualified applicants will receive consideration for employment without regard to sex, gender identity, sexual orientation, race, color, religion, national origin, disability, protected veteran status, age, or any other characteristic protected by law. EEO IS THE LAW