Description

Director of Operations
Location Memphis, Tennessee, United States of America Category Operations Job Id R0018258
ChenMed is transforming healthcare for seniors. We provide big answers to big problems in health care delivery.  ChenMed is a full-risk primary care market leader with an innovative philosophy, unique physician culture and end-to-end customized technology. These things allow us to provide world-class primary care and coordinated care to the most vulnerable population – moderate- to low-income seniors who have complex chronic diseases.
                                                                                                                                                        
Through our innovative operating model, physician-led culture and empowering technology, we are able to drive key quality and cost outcomes that create value for patients, physicians and the overall health system.  Our model allows us to practice medicine the way it should be practiced. By recruiting focused physicians and reducing their doctor-to-patient ratios, we increase patients' "face time" during each monthly appointment and help foster stronger doctor-patient relationships. Our model also drives and enhances compliance with treatment plans.
As a result of our efforts, our patients realize lower hospital admissions. Their overwhelming response to our approach is reflected in our aggressive, organic growth and net promoter scores in the low to mid 90s, which is unheard of in any industry. Read more about our results and the value of the ChenMed model.
As a company, we are making a difference in the lives of seniors and the health care system overall.
ESSENTIAL JOB DUTIES/RESPONSIBILITIES:
Owns and operates an average annual budget in excess of $20M for a medical center; staffing up to 30 employees and regularly servicing an average of less than 12,000 patients per year.
Leads growth strategy for center around membership growth and community outreach.
Leads people, coordinates and inspires the team and achieves results under challenging circumstances.
Works comfortably with financial statements, and financial concepts, in a service organization.
Provides extraordinary customer service to all internal and external customers (including patients and other Chen Medical team members).
Monitors office communication and performance to ensure that front desk, referrals and care promoter teams operate in an efficient, accurate and customer-focused manner.
Collaborates with team leaders to conduct performance evaluations of team members and complete any required disciplinary actions.
Attends all growth related events.
Monitors the number of patients and wait times to ensure proper flow of patients from check-in through appointment to check-out.
Addresses and resolves all customer-service or team member issues.
Ensures accuracy of all incoming and outgoing information including supplies, invoices, billing requests and patient records.
Works in partnership with the Sales and Marketing COE in developing strategies to increase and retain membership.
Applies a bias towards frugality and creativity when it comes to problem solving for operational challenges, seeking to improve people, process and systems resolutions before increasing costs and complexity.
Utilizes a keen sense of business acumen that assists with understanding our business, appreciating the various operating levers to utilize for success and driving significant new patient growth in their center.
Collaborates with the Leadership Team and Administrators in relation to strategic business planning.
Demonstrates an astute sense of ownership; the successful Director, Center drives center success from all dimensions – people, finance, service, growth and outcomes, as if they owned the organization.
Maintains an awareness of the competitive healthcare environment; actively drive sales and ensures that ChenMed's family of companies' level of service exceeds all other healthcare providers.
Performs other duties as assigned and modified at manager's discretion.
Other responsibilities may include:
Conducts tours for prospective patients and ensures New Patient paperwork is completed and in chart.
Works with PCPs to assist with scheduling meetings with patients and/or writing letters to/for patients.
Reviews reports to ensure target metrics are achieved and processes are being followed.
Ensures co-pays are compliantly collected and cash is reconciled and deposited.
Conducts walk-through of the Center to ensure a clean and safe environment, including spot checks of back office for expired medications, proper biohazard waste and medicine disposal, etc.
Conducts trainings and refreshers regarding Medicare and HIPAA compliance, ensures annual OSHA trainings occur and employees have all required certifications current in their files.
Monitors transportation and housekeeping activities.
Monitors and/or alters team member work schedules, including approval of overtime or vacations.
Competencies:
Drives Results: Consistently achieves results, even under tough circumstances.
Communicates Effectively: Developing and delivering multi-mode communications that convey a clear understanding of the unique needs of different audiences.
Builds Effective Teams: Building strong identity teams that apply their diverse skills and perspectives to achieve common goals.
Situational Adaptability:  Effectively building formal and informal relationship networks inside and outside the organization.
Customer Focus:  Building strong customer-centric relationships and delivering customer-centric solutions.
Demonstrates Self-awareness:  Using a combination of feedback and reflection to gain productive insight into personal strengths and weaknesses.
Business Insight: Applying knowledge of business and the marketplace to advance the organization's goals.
Financial Acumen: Interpreting and applying understanding of key financial indicators to make better business decisions.
KNOWLEDGE, SKILLS AND ABILITIES:
Highly developed business acumen and acuity
Dynamic individual with outgoing, energetic, and collaborative personality
Possesses the knowledge, understanding, experience, skills, and abilities commensurate with managing an entity that equals or exceeds $20M in annual revenue
Introductory knowledge and understanding of and experience with full risk management contracts
Strong track record of taking on new assignments and quickly mastering new ways of accomplishing goals
Analytical, organized, driven by attaining results. Exceptionally detail-oriented with a high degree of objectivity and methodical skills to ensure accuracy of reports and data
Exceptional written, verbal, and interpersonal communication skills; comfortable with public speaking
Emotionally mature, able to initiate, conduct and navigate difficult conversations with individuals at all levels
Strategic and visionary approach to work. Innovative, creative, and continually seeking ways improve efficiency and productivity through cutting-edge, technological advancements
Openness to learning with a curiosity about the ChenMed Way and willingness to adapt to our innovative approach to improving health outcomes
Capability to effectively communicate with employees, patients, and other individuals in a professional and courteous manner
Keen ability to manage multiple projects and processes and work effectively with other team members
Proficient in Microsoft Office Suite products including Excel, Word, PowerPoint and Outlook, plus a variety of other word-processing, spreadsheet, database, e-mail and presentation software
Ability and willingness to travel locally, regionally and nationwide up to 20% of the time
Spoken and written fluency in English
This position requires use and exercise of independent judgment
At ChenMed,  If you are an innovative, entrepreneurial minded, over-achiever who is extremely passionate in helping people and revolutionizing Healthcare again, we are that dynamic and exciting company you are looking for!
After applying, we encourage you to "follow" us on LinkedIn (ChenMed) as well! This way you can stay informed and up to date on what's happening around our organization and start your path to becoming part of our FAMILY!
EDUCATION AND EXPERIENCE CRITERIA:
High school diploma with a minimum of 10 years' related internal and/or external work experience in same or similar service industry required, preferable healthcare or hospitality; OR
Associate degree with a minimum of 7 years' related internal and/or external work experience in same or similar service industry required, preferable healthcare or hospitality; OR
BA/BS degree in Business Administration, Hospitality, Healthcare Administration or a related discipline with a minimum of 5 years' related internal and/or external work experience in same or similar service industry required, preferable healthcare or hospitality
MBA, MHA, MPA or a Master's degree in a related discipline preferred
FOR INTERNAL CANDIDATES, the above plus:
o    A minimum of 1 full year of internal, ChenMed experience as a Center Manager/Director in Training (CMiT/CDiT) or Center Operations Manager (COM) required
o    Demonstrated knowledge and proficiency in working with ChenMed center level Income Statements, Medical products, services, standards, policies and procedures
FOR EXTERNAL CANDIDATES, the above plus:
o    A minimum of 5 years' progressive supervisory/managerial experience required
o A minimum of 3 years' Income Statement management experience required
The Director, Center directs and administers the day-to-day operations of a medical center. The incumbent in this role is responsible for the overall performance of the operational, economical, sales and people-related center level goals. He/She partners closely with the center's clinical leadership to ensure patient care, service and clinical metrics, goals and objectives meet and/or exceed expectations. The Director, Center is an individual that, first and foremost, has a strong desire to serve others. The incumbent must be equally comfortable greeting patients in the waiting room, engaging with PCPs to further the ChenMed Way, leading a diverse staff, growing a business and owning a profit and loss budget. This service-oriented individual has a keen understanding of how serving others results in staff that is better developed and more capable, and patients that are more engaged in their health, thereby yielding better patient outcomes.
Get notified for similar jobs
Sign up to receive job alerts
Enter Email address (Required)
Get tailored job recommendations based on your interests.
Similar Jobs
Associate Director of Operations
Category Operations Posted Date 07/13/2021

Center Director - Nashville

Location Tennessee, Tennessee, United States of America Category Operations Posted Date 09/17/2021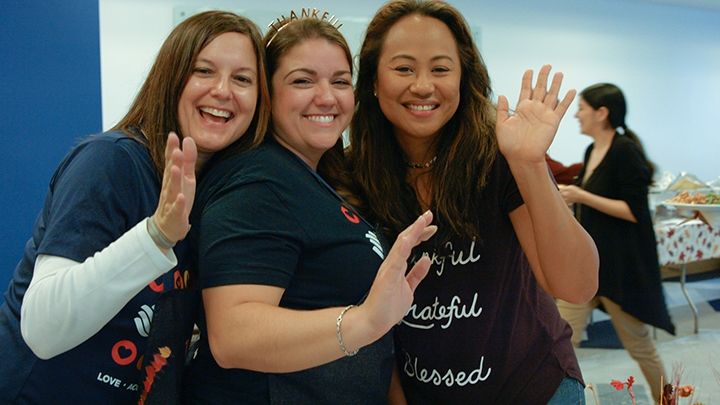 Culture
We're working together to build strong communities inside and outside.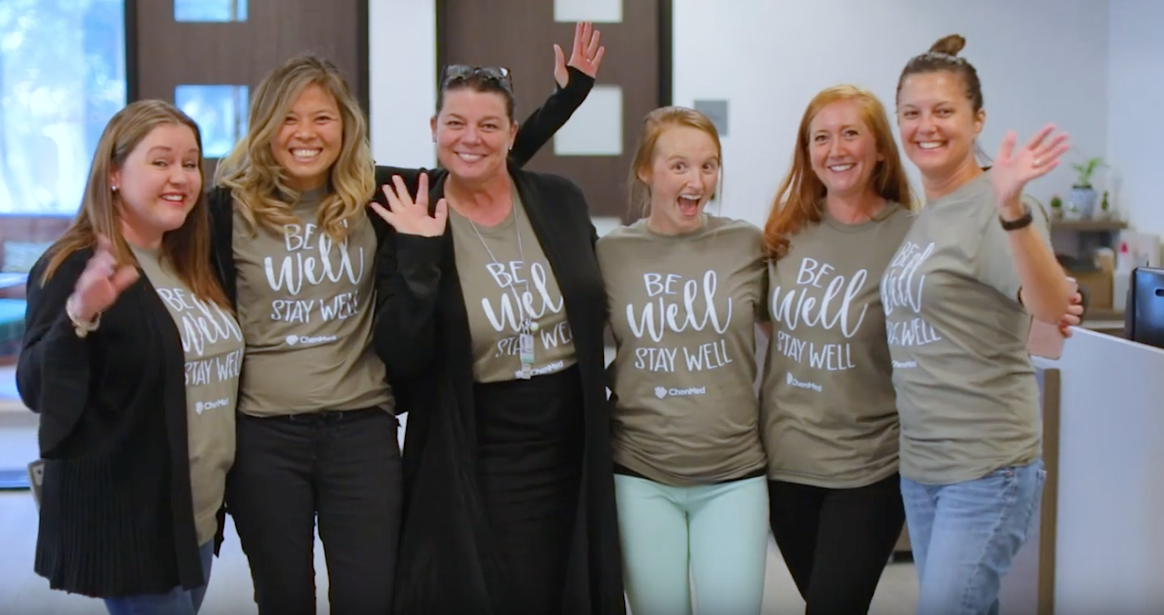 Benefits
ChenMed sees the whole person and looks to support your well-being.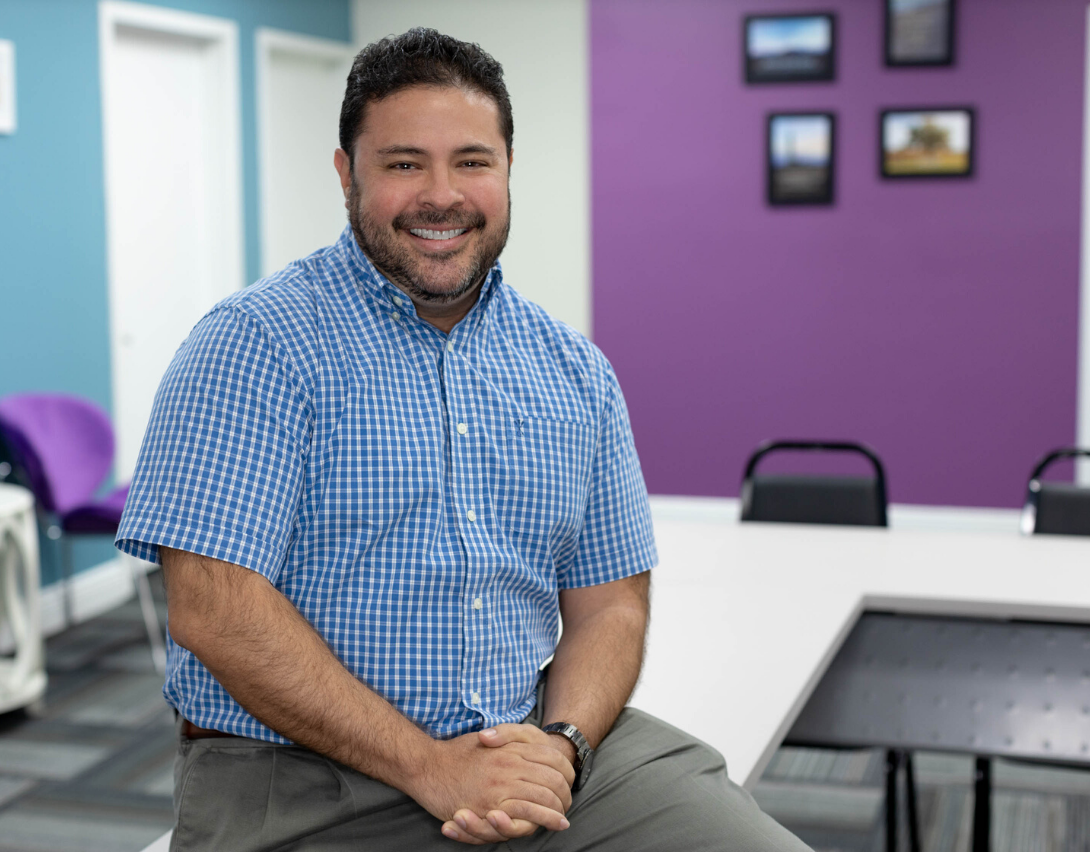 "I love that I get to teach our clinicians and non-clinicians things that I am passionate about...I also love working for a company that truly improves the quality of life for our seniors."
Nestor Arias, Senior Training Specialist
"I truly love ChenMed's vision and mission. It's the right way to treat patients and the way I treat my family."
David Guerra MD, Medical Director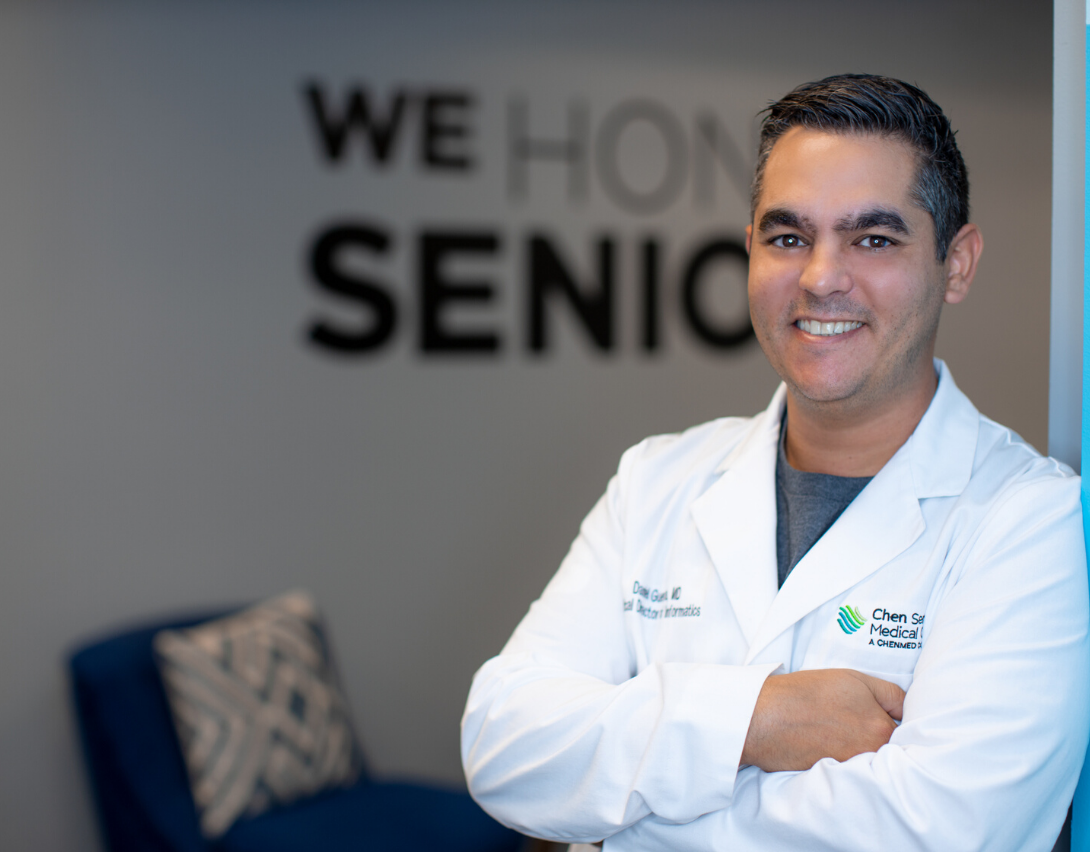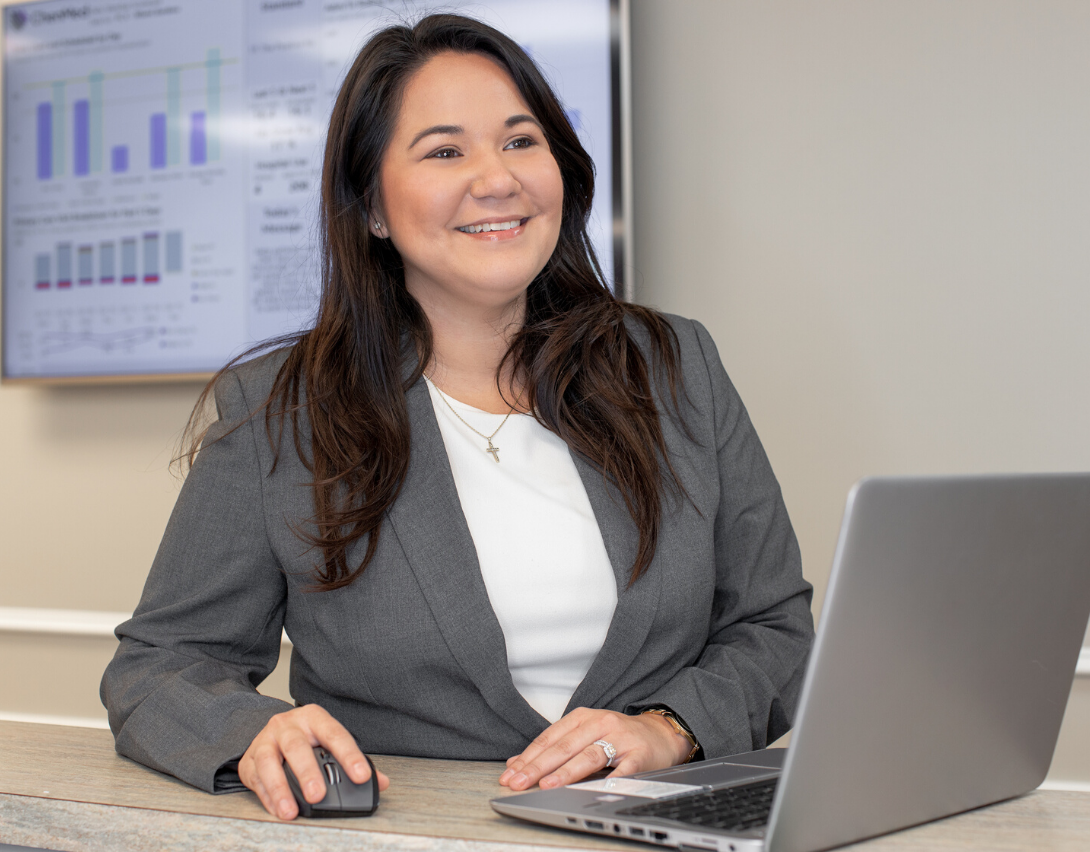 "I came to ChenMed because it fulfills my purpose as a person. Those who work for this company are very special, and they have the opportunity to do something life-changing."
Lynette Acosta, Center Manager