Description

Community Paramedic
Location Largo, Florida, United States of America Category Medical Center Support Job Id R0015827
ChenMed is transforming healthcare for seniors. We provide big answers to big problems in health care delivery.  ChenMed is a full-risk primary care market leader with an innovative philosophy, unique physician culture and end-to-end customized technology. These things allow us to provide world-class primary care and coordinated care to the most vulnerable population – moderate- to low-income seniors who have complex chronic diseases.
                                                                                                                                                        
Through our innovative operating model, physician-led culture and empowering technology, we are able to drive key quality and cost outcomes that create value for patients, physicians and the overall health system.  Our model allows us to practice medicine the way it should be practiced. By recruiting focused physicians and reducing their doctor-to-patient ratios, we increase patients' "face time" during each monthly appointment and help foster stronger doctor-patient relationships. Our model also drives and enhances compliance with treatment plans.
As a result of our efforts, our patients realize lower hospital admissions. Their overwhelming response to our approach is reflected in our aggressive, organic growth and net promoter scores in the low to mid 90s, which is unheard of in any industry. Read more about our results and the value of the ChenMed model.
As a company, we are making a difference in the lives of seniors and the health care system overall.
ESSENTIAL JOB DUTIES/RESPONSIBILITIES:
Completes all training needed on timetables provided.
Understand, asking any questions needed for clarity, the PCP-created care plan for each HPP senior being visited by a CP for a five-week period.
Completes thorough home safety inspection during first visit with each HPP senior assigned.
Reconciles and reports all prescriptions during each home visit.
Checks and records health vitals including weight, blood pressure, heart rate, lung sounds, and blood sugar levels, as well as potential health challenges noted during the home visit and/or reported by each HPP senior visited.
Immediately call CNMC PCP/CNMC Transitional Care Team Lead/CNMC Medical Director (cascade order) should HPP senior present with health risks that might warrant a same-day appointment at CNMC; a physician-directed medical intervention by CP, or a possible hospital visit.
Interacts with EMS and ER personnel as necessary, and with expediency, to coordinate emergency care for any HPP seniors presenting with risk factors that warrant an immediate trip to the hospital.
Creates and posts detailed File of Life documents for each HPP senior, noting all medications, allergies, and medical conditions of which emergency personnel should be aware, as well as contact info for family member or friend serving as emergency contact.
Contacts and helps HPP seniors enroll in various social service programs as necessary to help close gaps in care.
Documents and reports all findings/actions daily, to ensure all HPP senior visit reports are received by PCP/ Transitional Care Team Lead/Medical Director prior to CNMC weekly super huddles (each Tuesday).  Include any recommendations to address/reduce health risk.
Places at least a weekly courtesy well check | ombudsman resource call to each HPP assigned.
Schedules and visits assigned HPP seniors weekly to complete social ecological assessments and to help ensure medical care instructions are being followed.
Submits mileage and any out-of-pocket expense incurred weekly.
Illustrative tasks:
Assists in the coordination of community service activities and special assignments.
Administers appropriate patient care at the EMT and Paramedic skill level, as defined by Florida Statutes, in all emergency medical situations.  This administration of care shall be based upon CNMC medical protocols set by CNMC Medical Director, and any other policies and/or procedures set forth by CNMC.
Coordinates Fire-Rescue units, Police, and other community agencies making home visits.
Maintains a proper and complete log of all activity.
Ensures all reports are prepared in concise, complete, legible and accurate manner.
Performs other tasks and/or duties as required or assigned by superiors.
Contacts Police when appropriate.
Reports any cases of neglect or abuse to Adult/Child protective services.
Keeps any involved RN case managers/case workers informed, and coordinate their visits.
Coordinates any needed mental health interventions leveraging community resources.
Signs up Broward County HPP seniors for 211 Touchline.
Educates HPP seniors on Aging and Disability Recourse Center | other social services.
Other duties as assigned and modified at manager's discretion.
KNOWLEDGE, SKILLS AND ABILITIES:
Must have all knowledge, skills, and abilities of a professional firefighter or community paramedic, plus be knowledgeable about current methods of rescue and emergency procedures and protocols.
Familiar with all phases of rescue work and community resources | social services available to help improve health and wellbeing of HPP seniors.
Ability to effectively control stressful situations involving the public, working collaboratively with medical doctors to improve health outcomes for HPP seniors.
Resourceful in emergencies, with ability to direct and command personnel.
Familiar with definition of neglect and abuse for a vulnerable adult and how to report cases of neglect and abuse to APS and Police.
Proven leadership and team building skills. Ability to build consensus, rally support around common goals and to motivate groups and individuals to meet or exceed business objectives.
Proven negotiation and mediation skills. Ability to overcome obstacles to cooperation and to foster healthy and productive cross-functional interactions.
Demonstrated capabilities in building highly functioning teams, developing others, and influencing executive, board level, and external partner stakeholders.
Exceptional ability to design and implement a nimble, predictive modeling approach that can absorb projected growth in a systematic way while maintaining efficiency and quality of services to patients.
Mastery ability to set priorities and facilitate group problem solving to address capacity and demand constraints on the business.
Strong commitment to an iterative approach to innovation and continuous improvement.
Exceptional written, verbal, and interpersonal communication skills.
Personal agility, adaptability, desire and willingness to provide both consultative/advisory support and hands-on execution based on business need.
Personal drive to outperform competitors while upholding the strongest ethical and compliance principles.
At ChenMed,  If you are an innovative, entrepreneurial minded, over-achiever who is extremely passionate in helping people and revolutionizing Healthcare again, we are that dynamic and exciting company you are looking for!
After applying, we encourage you to "follow" us on LinkedIn (ChenMed) as well! This way you can stay informed and up to date on what's happening around our organization and start your path to becoming part of our FAMILY!
EDUCATION AND EXPERIENCE CRITERIA:
High School diploma or equivalent required.
Minimum of one (1) year experience as a professional firefighter or EMS.  Alternatively, comparable relevant experience in public health or other health related field.
Candidate must live and/or work in or near a community where CNMC operates integrated medical practices serving seniors.
Proficient in MS Word/Excel.
Ability to interact effectively w/senior managers, EMT's/paramedics, and HPP seniors.
Reliable transportation.
The Community Paramedic (CP) is an integral member of the transitional care team. Working closely with primary care physicians (PCPs), CNMC Transitional Care Team Lead(s), and CNMC Medical Director(s), each CP visits high priority patients (HPP) to deliver in-home health monitoring and health services as directed by board certified physicians – including assistance with disease management, care transitions and other services as needed. The CP is responsible for the Resource Access Program (RAP); Direct On Scene Education (DOSE); Matter Of Balance (MOB), Meals on Wheels (MOW), and other community programs. These efforts may include coordinating other agency involvement (e.g., Fire-Rescue, Police, Adult Protective Services, Hospitals & Social Services).
Get notified for similar jobs
Sign up to receive job alerts
Enter Email address (Required)
Get tailored job recommendations based on your interests.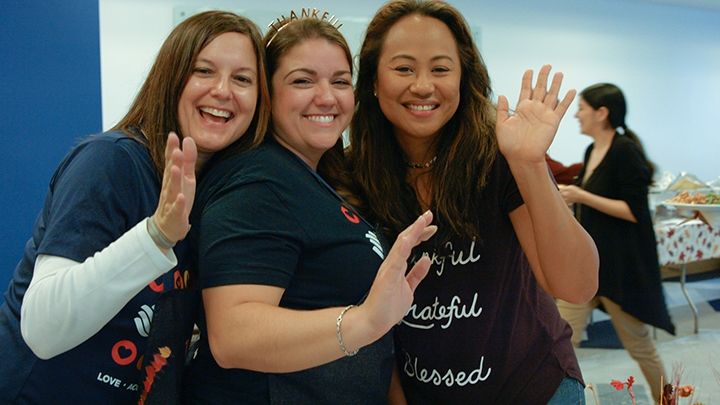 Culture
We're working together to build strong communities inside and outside.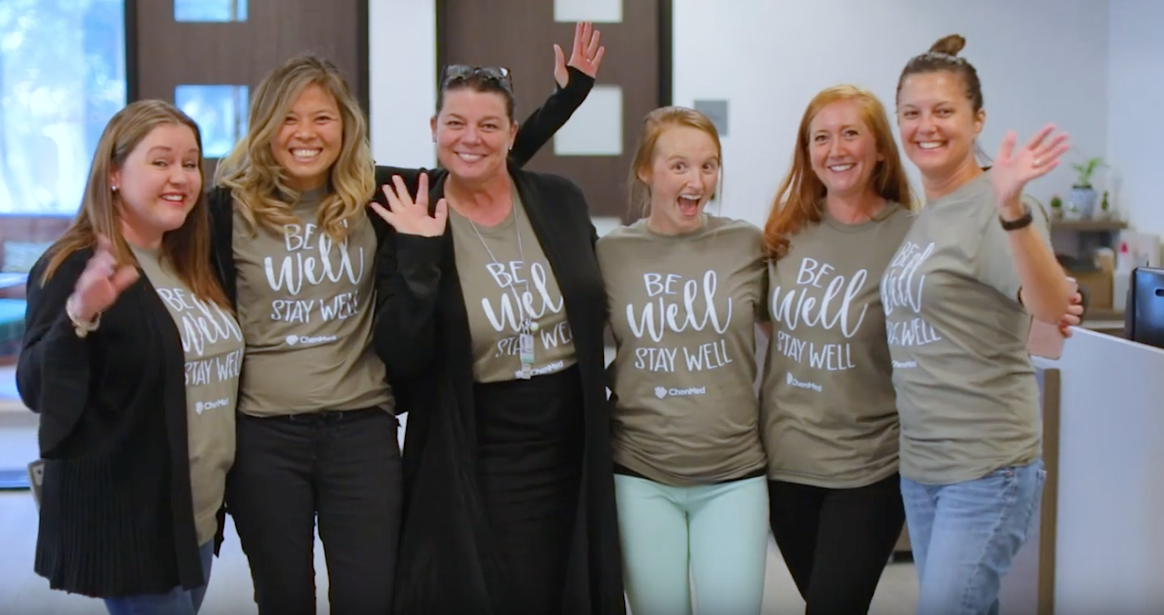 Benefits
ChenMed sees the whole person and looks to support your well-being.
1
Related Jobs