Description
Every step my patients take

is a huge achievement for them.

I'm here to cheer them on.
Search
Our Jobs
Keyword
Category
State City Organization
Job Recommendations
Let us find jobs for you based on your LinkedIn profile.
Clinical Nurse IV
Boston, Massachusetts
Department: Healthcare Associates
At Beth Israel Deaconess Medical Center our nurses make a difference each and every day. Here you will work in a collaborative environment where our patients come first. You are a patient advocate delivering compassionate care while ensuring safe nursing practices. We are Harvard with a heart and strive to build on our legacy of nursing excellence.
Full Time
Level: 1 + Years
RN License
Back to Job Navigation (Overview)
2,955

nurses at BIDMC, ensuring
every patient receives
personalized care

92%

of our nurses have a
bachelor's, master's,
or doctorate degree

130,000

dollars in scholarships awarded annually for
academic advancement
in nursing
Rewards



Collaboration




401k/Retirement Savings




Continuing Education




Amenities




Health and Wellness Programs




$5 Red Sox Tickets
Back to Job Navigation (Rewards)
Responsibilities
Department Description:
Healthcare Associates (HCA) is a robust adult primary care practice at Beth Israel Deaconess Medical Center offering comprehensive health services to enhance the quality of life for our patients. HCA services approximately 40,000 patients in over 200,000 patient visits per year.Seeking Full-Time RN to support HCA for 40-hours per week, Monday-Friday, day shift. This department includes some occasional weekend and evening shifts.
Job Location: Boston, Massachusetts
Req ID: 43537BR
Job Summary: The BIDMC Nursing Mission is to build on a legacy of nursing excellence by caring with compassion, advancing the art & science of nursing, and advocating for the health of patients, families, and communities. The Clinical Nurse IV utilizes the nursing process as the frame of reference for practice as a professional registered nurse and provides direct nursing care to patients and families in an office-based setting. Training, evaluation and competencies for this role are overseen by a Nurse Leader to the department.
Essential Responsibilities:
Provides direct care to patients and makes necessary nursing judgments. Demonstrates clinical performance at an expert level utilizing perceptual skills which are intuitive or experience-based. Critiques own decision making and judgments regarding the care of patients.
Demonstrates greater depth in practice focus, providing nursing consultation for atypical patient presentations, unexpected events or unusual outcomes, recurring problems on the patient care unit, or strategic planning for the future of the unit. Evaluates the results of consultation in terms of patient outcomes and ability of the consultee to handle similar problems in the future.
Coordinates the care of patients and directs assistive personnel in order to provide safe, effective, efficient, equitable, and timely, patient centered care. Identifies problems and populations at risk and proposes solutions.
Works in a collegial and collaborative relationship with other health professionals to determine health care needs of patients and families. Demonstrates and role-models an interdisciplinary collaborative approach to patient care. Utilizes negotiation and conflict resolution skills to foster collaborative and collegial relationships. Participates in quality improvement activities and other clini
Participates in activities that contribute to the ongoing development of self and others. Responsible for maintaining annual mandatory educational requirements, which include emergency skills and unit based competencies. Self-evaluation of practice, in particular, unexpected outcomes are identified and other courses of action are considered
Maintains awareness of current research findings that apply to area of practice focus. Actively promotes the growth and development of colleagues through clinical teaching opportunities, professional mentorship, and other staff development activities. Maintains awareness of unit needs and resources and initiates action to resolve problems.
Required Qualifications:
Associate's degree in Nursing required. Bachelor's degree in Nursing preferred.
License Registered Nurse required., and Certificate 1 Basic Life Support required.
5-8 years related work experience required.
American Heart Association - Basic Life Support Certificate
Experience with computer systems required, including web based applications and some Microsoft Office applications which may include Outlook, Word, Excel, PowerPoint or Access.
Preferred Qualifications:
Experience in a teaching hospital and specialty area expertise
Competencies:
Decision Making: Ability to make decisions that are guided by precedents, policies and objectives. Regularly makes decisions and recommendations on issues affecting a department or functional area.
Problem Solving: Ability to address problems that are highly varied, complex and often non-recurring, requiring staff input, innovative, creative, and Lean diagnostic techniques to resolve issues.
Independence of Action: Ability to set goals and determines how to accomplish defined results with some guidelines. Manager/Director provides broad guidance and overall direction.
Written Communications: Ability to summarize and communicate in English moderately complex information in varied written formats to internal and external customers.
Oral Communications: Ability to comprehend and communicate complex verbal information in English to medical center staff, patients, families and external customers.
Knowledge: Ability to demonstrate in-depth knowledge of concepts, practices and policies with the ability to use them in complex varied situations.
Team Work: Ability to act as a team leader for small projects or work groups, creating a collaborative and respectful team environment and improving workflows. Results may impact the operations of one or more departments.
Customer Service: Ability to provide a high level of customer service and staff training to meet customer service standards and expectations for the assigned unit(s). Resolves service issues in the assigned unit(s) in a timely and respectful manner.
Age based Competencies:
Employees in this job must be competent to provide patient care to the following age groups: Youth: 6 months to 16 years, Young adult: 16-30 years, Middle Age: 30 - 60 years, Elderly: 60 -.
Physical Nature of the Job:
Medium work: Exerting up to 50 pounds of force occasionally and or up to 20 pounds of force frequently. Job is physical in nature and employee needs to stand and/or move around through the majority of their shift.
EOE StatementBIDMC is EOE M/F/VET/DISABILITY/GENDER IDENTITY/SEXUAL ORIENTATION
VaccinesAs a health care organization, we have a responsibility to do everything in our power to care for and protect our patients, our colleagues and our communities. BILH requires that all staff be vaccinated against influenza (flu) and COVID-19 as a condition of employment. Learn more about this requirement
Share this Job
Working at this Location
Check out where you could be working if you apply.
Quote
Let me just give you a quick overview of why it's different here. You'll be heard, respected, valued. Your ideas will be sought, your input welcomed. There's a real commitment to keeping it collegial and collaborative.

-Marsha M., RN, MS, Senior Vice President, Patient Care Services CNO
Trending
Actor John Krasinski spreads some good news at BIDMC

BIDMC Named Top 25 Hospitals in the Nation to Work For

BIDMC recognized as a leader in "LGBTQ Healthcare Equality"

How to Apply
Click image to play video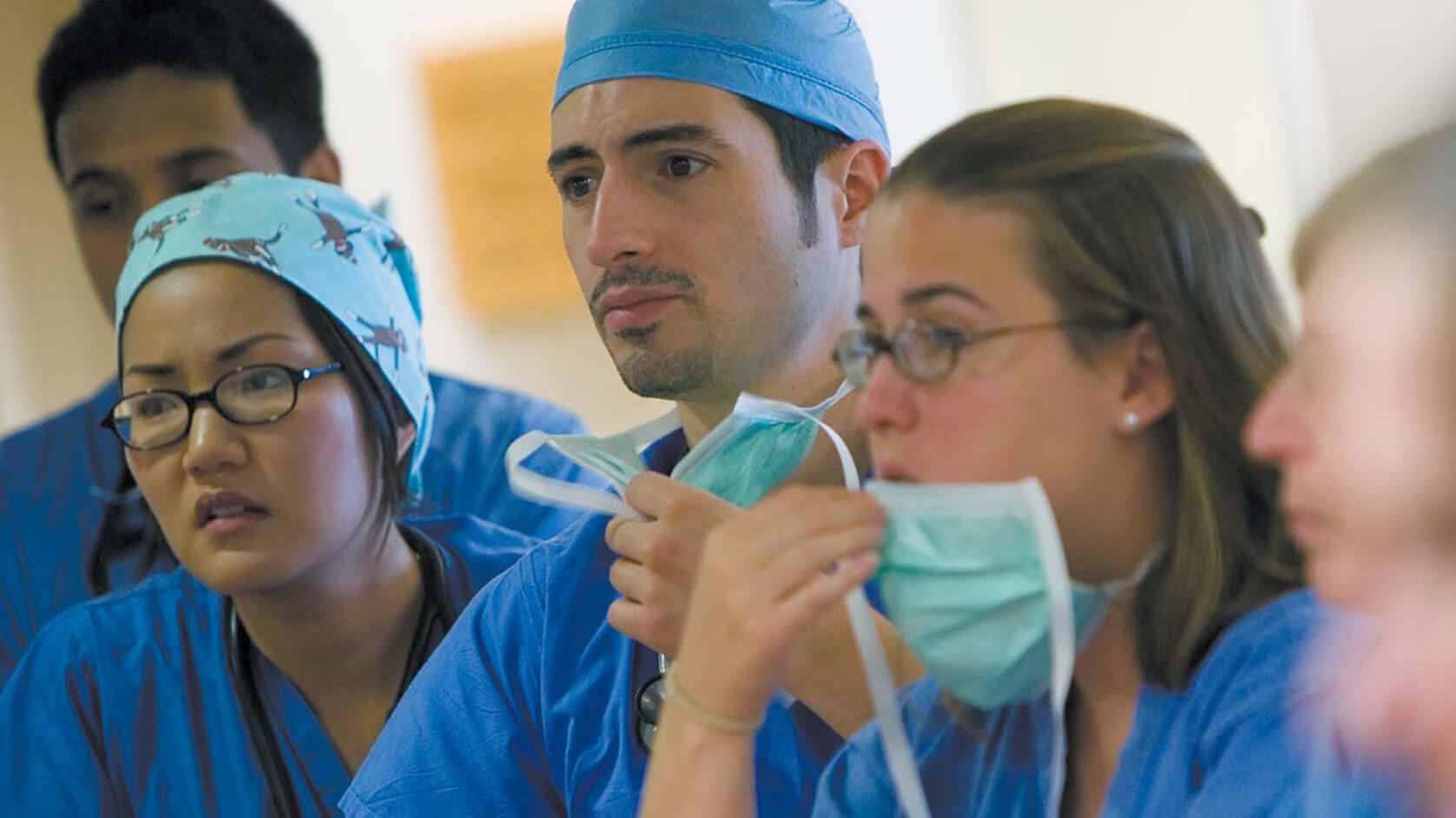 Back to Job Navigation (Trending)
Your Saved Jobs
You have not saved any jobs yet.
Similar Jobs
Sign up for our Talent Community and receive Job Alerts