Description
Clinical Nurse Coordinator (RN) – PACU
Job ID: 91087
Area of Interest: Nursing
Location: Easton,MD US
Hours of Work: Monday -Friday days
Job Facility: UM Shore Regional Health
Employment Type: Full Time
Shift: DAY
What You Will Do:
Clinical Nurse Coordinator (RN) – PACU
FT – Day Shift (Monday – Friday 830am-5pm)
Easton, Maryland 
We are looking for a Clinical Nurse Coordinator (RN)  for PACU at the UMMS Shore Medical Center Easton location.
At the UMMS Shore Medical Center – Easton, you can learn, grow, and make a lasting impact on patients and families. You will experience the support of a collaborative work environment and a sense of collegiality unlike any other. Our comprehensive system has many locations and practice options to choose from throughout the beautiful Eastern Shore of Maryland.
As a Registered Nurse at UMMS Shore Medical Center, you will experience:
The advantages of working for a Magnet® designated Medical Center
A comprehensive benefits package including health, vision, and dental coverage including prescription drug coverage.
Work-Life Balance: You'll accrue paid annual leave; we offer dependent care reimbursement, short/long term disability, and an employee assistance program.
Educational Assistance: We support your continuing education and career advancement by offering tuition reimbursement and a student loan repayment program*
*restrictions apply
What You Need to Be Successful:
Graduation from an accredited nursing education program approved by the Board of Nursing.  BSN preferred.
Currently licensed as an RN in the state of Maryland.
1-2 years acute care or critical care experience, preferred or peri op experience.
Preferred clinical skills for this PACU clinical coordinator position are ACLS/BLS/PALS and peri op experience.
We are an Equal Opportunity/Affirmative Action employer.  All qualified applicants will receive consideration for employment without regard to sex, gender identity, sexual orientation, race, color, religion, national origin, disability, protected veteran status, age, or any other characteristic protected by law.
Similar Jobs
No jobs found.
How long have you been with UMMS and what has kept you here?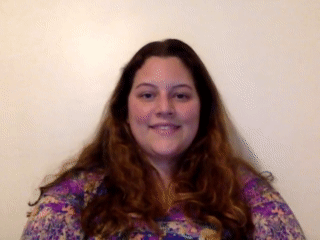 I've been with the University of Maryland Medical System for 10 years. And I've been with Shore Regional Health for all of those 10 years. And what has kept me with Shore Regional Health is the fact that we have been able to become one with the University of Maryland Medical System. And so becoming part of this larger network has given us access to resources and groups of providers and technology and efficiency in our processes here on Eastern Shore that we wouldn't have otherwise had. And so this collaboration and this becoming one with the University of Maryland Medical System has been really what's been able to allow us to achieve our goal here at Shore Regional Health, which is that of creating healthier communities.

Terms of Service | Need help applying? Contact our HR Connections Service Center: 1-855-486-6747
We are an Equal Opportunity / Affirmative Action employer. All qualified applicants will receive consideration for employment without regard to sex, gender identity, sexual orientation, race, color, religion, national origin, disability, protected veteran status, age, or any other characteristic protected by law. EEO IS THE LAW