Description

Chief of Staff, IT
Location Miami, Florida, United States of America Category Information Technology Job Id R0016548
ChenMed is transforming healthcare for seniors. We provide big answers to big problems in health care delivery.  ChenMed is a full-risk primary care market leader with an innovative philosophy, unique physician culture and end-to-end customized technology. These things allow us to provide world-class primary care and coordinated care to the most vulnerable population – moderate- to low-income seniors who have complex chronic diseases.
                                                                                                                                                        
Through our innovative operating model, physician-led culture and empowering technology, we are able to drive key quality and cost outcomes that create value for patients, physicians and the overall health system.  Our model allows us to practice medicine the way it should be practiced. By recruiting focused physicians and reducing their doctor-to-patient ratios, we increase patients' "face time" during each monthly appointment and help foster stronger doctor-patient relationships. Our model also drives and enhances compliance with treatment plans.
As a result of our efforts, our patients realize lower hospital admissions. Their overwhelming response to our approach is reflected in our aggressive, organic growth and net promoter scores in the low to mid 90s, which is unheard of in any industry. Read more about our results and the value of the ChenMed model.
As a company, we are making a difference in the lives of seniors and the health care system overall.
ESSENTIAL JOB DUTIES/RESPONSIBILITIES:
Works directly with the Chief Information Officer to enhance effectiveness and efficiency of the Information Technology Leadership team to facilitate timely decision making, coordination, and strategic alignment in service of reaching Information Technology Center of Excellence and Company vision, mission, and goal
Executes established management cadence and annual goal-setting processes; continuously identifying ways to improve processes
Coordinates Information Technology Center of Excellence Leadership team meetings and reviews
Ensures completeness, accuracy, and timely delivery of materials for all Information Technology Center of Excellence Leadership meetings
Enhances accountability of leaders by tracking – and aiding in – completion of commitments
Serves as consultant/advisor to help Information Technology Center of Excellence leaders and staff prepare for presentations to external Center of Excellence Leadership and understand drivers of successful performance
Develops capability to quickly bring insight to the drivers of departmental operational and financial results to help self and others better understand the Information Technology Center of Excellence
Develops trusting relationships with all internal and external Center of Excellence Leaders to determine potential misalignment and identify ways to improve/resolve
Collaborates, facilitates, and influences multi-stakeholder discussions to drive strategic initiatives forward to completion
Aids Chief Information Officer in improving quality and scope of advice to CEO and other executives related to strategic, operational, and personnel issues to improve decision making
Supports and completes ad-hoc initiatives including, but not limited to research, innovation proposals, technology publications and other resources
Other duties as assigned
KNOWLEDGE, SKILLS AND ABILITIES:
High business acumen and insight
Superior organizational and project management skills including managing multiple projects simultaneously
Laser-focused on disrupting the status quo and delivering seamless, tactical transformational experiences
Strong organizational discipline and a persuasive manner; able to influence and act independently representing the leadership team
Demonstrated learning agility and intellectual capacity (e.g., ability to quickly gain understanding of the overall organization's business model and health care value chain, solve new problems, adopt new frameworks and learnings from others)
Demonstrated intellectual curiosity and interest in learning and applying innovative technologies and methods
Able to develop, or facilitate the development of, solutions to complex problems which require the regular use of ingenuity and innovation
Excellent communication (written and verbal) skills, including facilitation, consultation, negotiation and persuasion
Track record of emotional intelligence to present ideas, resolve conflict and gain consensus
Excellent networking and interpersonal skills. Ability, maturity and poise to establish and maintain trusting relationships with diverse groups of individuals, including senior level executives. Ability to manage across geographically diverse associates and vendor partners
Strong analytic and critical thinking skills (refine, summarize and clearly present data and information)
Ability to communicate with stakeholders about technical issues in non-technical terms
Exceptional customer-service mindset
Expertise in IT business models
Solid understanding of business functions (HR, Finance, Sales/Marketing, IT, Legal, Compliance)
Expertise and skill in Microsoft Office Suite products, including Excel, Word, PowerPoint and Outlook, plus a variety of other word-processing, spreadsheet, database, e-mail and presentation software
Ability and willingness to travel locally, regionally and/or nationally up to 30% of the time
Spoken and written fluency in English
This position requires use and exercise of independent judgment
EDUCATION AND EXPERIENCE CRITERIA:
Bachelor degree in Information Technology, Computer Science, Business Administration, Health Administration, Public Administration or a closely related field OR additional experience above the minimum will be considered in lieu of the required education on a year-for-year basis required
Master degree in Business Administration (MBA) or a related discipline strongly preferred
A minimum of 2 years of experience in a business role required
At ChenMed,  If you are an innovative, entrepreneurial minded, over-achiever who is extremely passionate in helping people and revolutionizing Healthcare again, we are that dynamic and exciting company you are looking for!
After applying, we encourage you to "follow" us on LinkedIn (ChenMed) as well! This way you can stay informed and up to date on what's happening around our organization and start your path to becoming part of our FAMILY!
EDUCATION AND EXPERIENCE CRITERIA:
Bachelor degree in Information Technology, Computer Science, Business Administration, Health Administration, Public Administration or a closely related field OR additional experience above the minimum will be considered in lieu of the required education on a year-for-year basis required
Master degree in Business Administration (MBA) or a related discipline strongly preferred
A minimum of 5 years' experience in IT consultative or process/project management roles with progressive leadership experience required
Experience working with transformation projects highly desired
The Chief of Staff, Information Technology (IT) is responsible for strategic initiatives that ensure the smooth operation of the IT Center of Excellence (COE); that support the tactical direction of IT transformation and that promote the overall blueprint of the CIO. The incumbent in this role manages administrative oversight of IT HR-related matters and organizational design and champions key leadership initiatives. He/She acts as a bandwidth extender to explore strategic ideas that fuel ongoing innovative growth. The Chief of Staff, IT is a highly visible individual who combines strategic planning, general business management, business development and project management to drive IT alignment and performance across the organization.
Get notified for similar jobs
Sign up to receive job alerts
Enter Email address (Required)
Get tailored job recommendations based on your interests.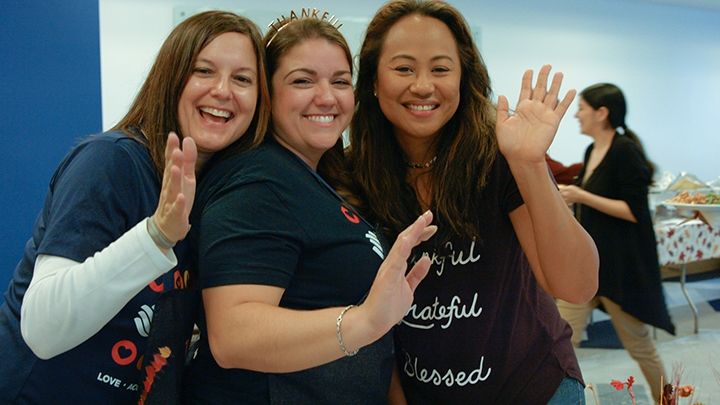 Culture
We're working together to build strong communities inside and outside.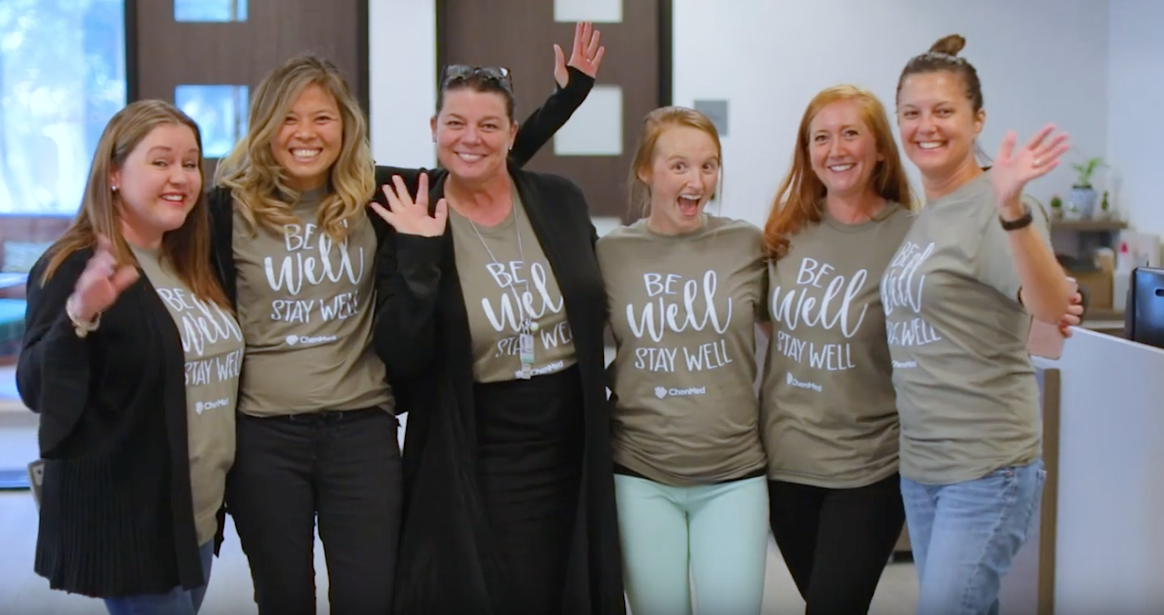 Benefits
ChenMed sees the whole person and looks to support your well-being.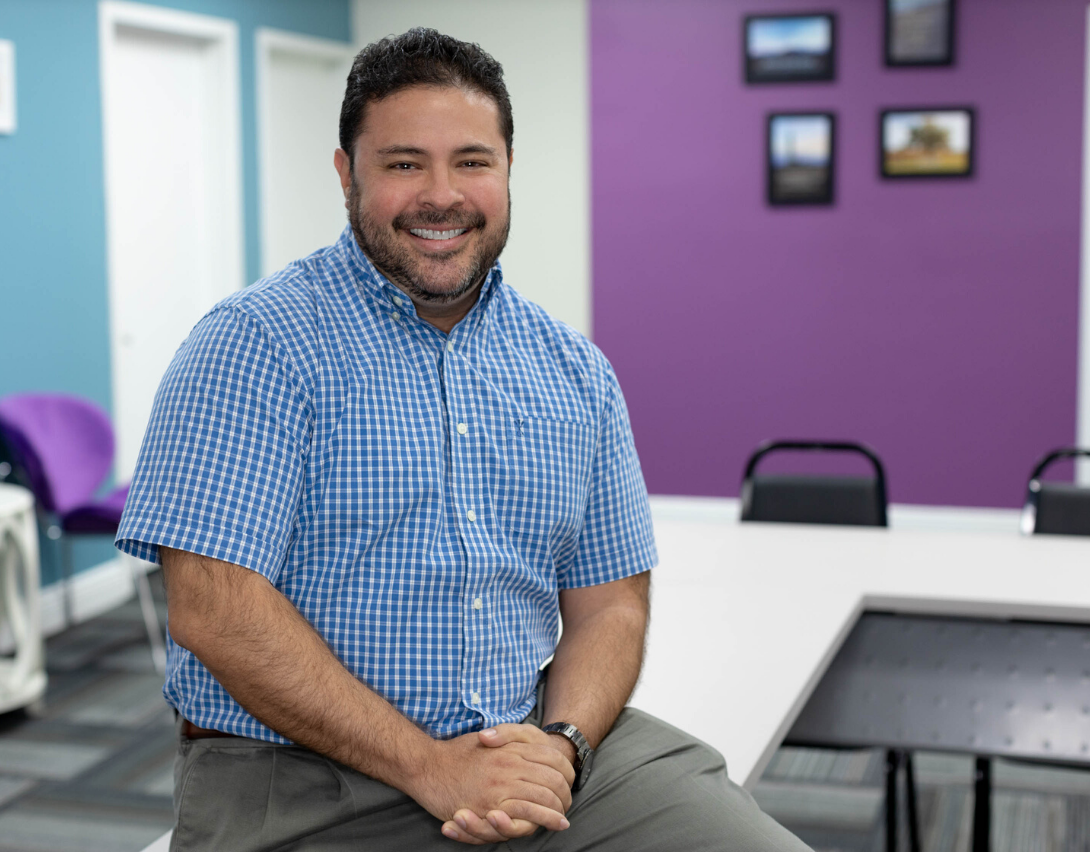 "I love that I get to teach our clinicians and non-clinicians things that I am passionate about...I also love working for a company that truly improves the quality of life for our seniors."
Nestor Arias, Senior Training Specialist
"I truly love ChenMed's vision and mission. It's the right way to treat patients and the way I treat my family."
David Guerra MD, Medical Director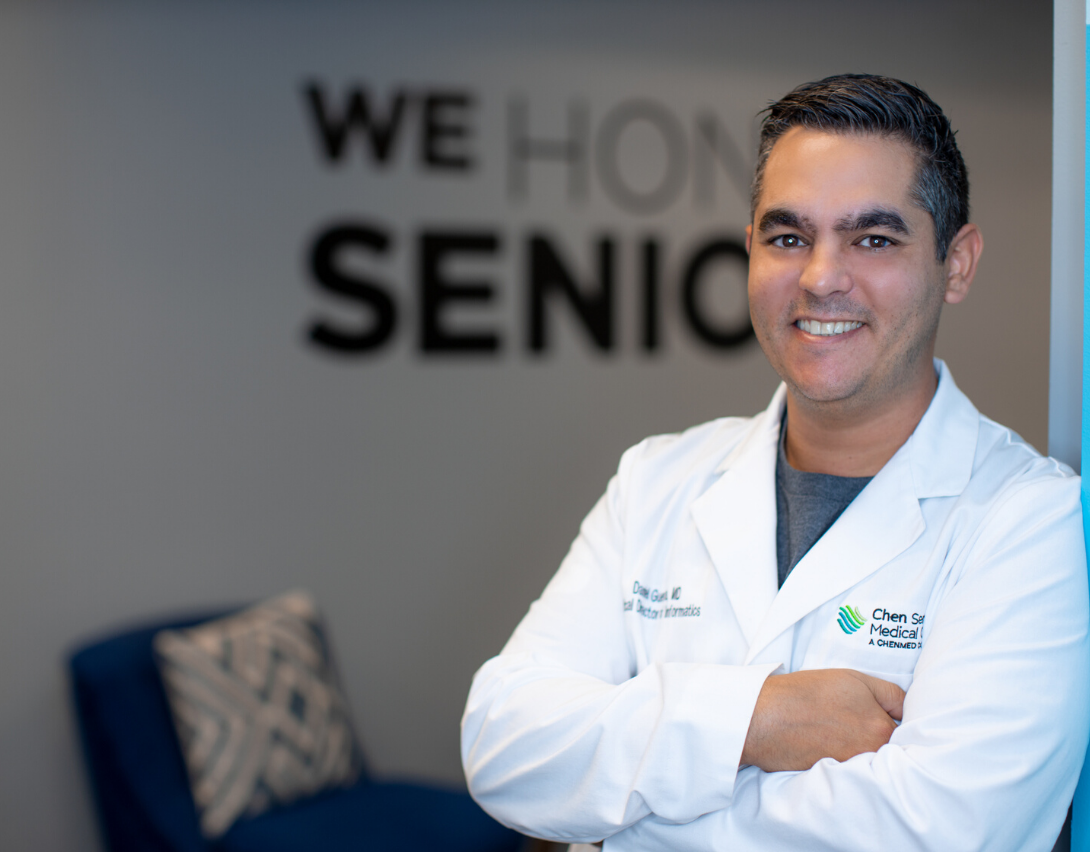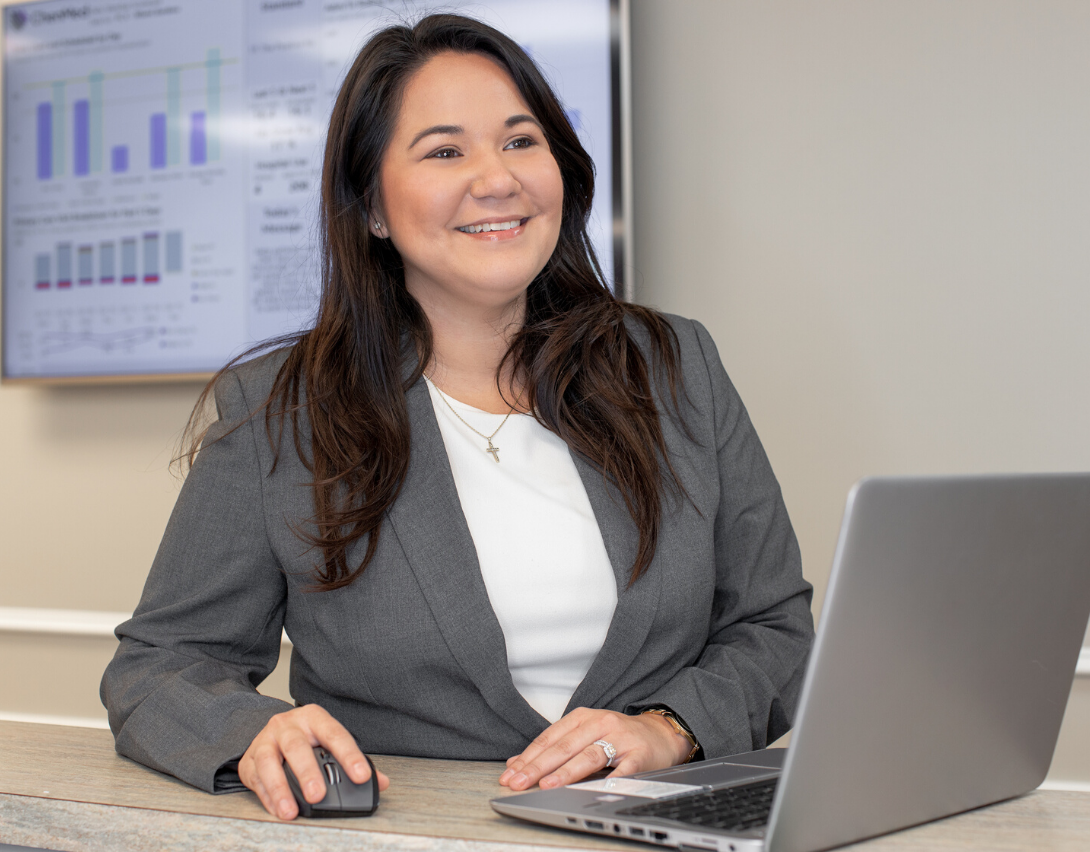 "I came to ChenMed because it fulfills my purpose as a person. Those who work for this company are very special, and they have the opportunity to do something life-changing."
Lynette Acosta, Center Manager
Hi! Are you interested in this job?