Description

Center Operations Manager
Location Jacksonville, Florida, United States of America Category Operations Job Id R0016284
ChenMed is transforming healthcare for seniors. We provide big answers to big problems in health care delivery.  ChenMed is a full-risk primary care market leader with an innovative philosophy, unique physician culture and end-to-end customized technology. These things allow us to provide world-class primary care and coordinated care to the most vulnerable population – moderate- to low-income seniors who have complex chronic diseases.
                                                                                                                                                        
Through our innovative operating model, physician-led culture and empowering technology, we are able to drive key quality and cost outcomes that create value for patients, physicians and the overall health system.  Our model allows us to practice medicine the way it should be practiced. By recruiting focused physicians and reducing their doctor-to-patient ratios, we increase patients' "face time" during each monthly appointment and help foster stronger doctor-patient relationships. Our model also drives and enhances compliance with treatment plans.
As a result of our efforts, our patients realize lower hospital admissions. Their overwhelming response to our approach is reflected in our aggressive, organic growth and net promoter scores in the low to mid 90s, which is unheard of in any industry. Read more about our results and the value of the ChenMed model.
As a company, we are making a difference in the lives of seniors and the health care system overall.
ESSENTIAL JOB DUTIES/RESPONSIBILITIES:
In support of the Center Manager (CM) or Center General Manager (CGM), maintains center operations production goals, monitors net yields and implements improvement plans as required.
Manages and maintains operational records. Consistently meets and/or exceeds daily, weekly and monthly deadlines.
Independently determines center labor usage to meet business needs. Supports meeting the established center production goals.
Ensures efficient patient flow throughout the center. Identifies problem areas and implements corrective action as needed.
In absence of Center Manager (CM) or Center General Manager (CGM), responsible for all aspects of financial oversight. Responsible for center production goals.
In collaboration with Center Manager (CM) or Center General Manager (CGM):
Ensures financial targets are met and adheres to cash management, financial reporting, and other financial responsibilities.
Supports the center philosophy of continuous improvement. Collects and analyzes data to maintain and improve center quality, efficiency and profitability. Implements effective corrective action plans when appropriate.
Works with market leadership to develop effective corrective action plans to address any areas of deficiency noted during audits.
Follows all HSE and OSHA policies and procedures. Ensures the center and all employees comply with OSHA regulations and training. Completes all OSHA record keeping and reporting requirements.
Manages all inventories to optimum levels by maximizing efficiencies and customer service levels and minimizing investment.
Ensures compliance with all company procedures and applicable federal, state and local regulations. Proficient in all staff tasks and duties at a level adequate for training and critiquing employees in the performance of those tasks and duties.
Maintains clean efficient work environment, and ensures center has sufficient operating supplies and forms. Conducts routine internal procedures and documentation audits.
Performs other duties as assigned and modified at manager's discretion.
KNOWLEDGE, SKILLS AND ABILITIES:
Strong business acumen and acuity
Good knowledge and understanding of general Operations standards, functions, methods, techniques, practices, processes and procedures
Understanding of regulatory standards, various local, state and federal laws that apply to the business and where to find information on standards and interpretations
Excellent critical reasoning, decision-making, and problem-solving skills to analyze situations, determine risks, and find solutions to prevent future issues and resolve recurring defects
Strong organizational skills and attention to details to handle multiple tasks, short deadlines, frequent interruptions, and shifting priorities in support of changing company objectives
Strong leadership, training, written and verbal communication, and interpersonal and presentation skills to drive results
Proven skills in budgeting and fiscal management preferred
Intermediate working knowledge of Microsoft Office Suite products including Excel, Word, PowerPoint and Outlook, plus a variety of other word-processing, spreadsheet, database, e-mail and presentation software
Ability and willingness to travel between local centers, regionally and nationwide up to 30% of the time
Spoken and written fluency in English
This position requires use and exercise of independent judgment.
At ChenMed,  If you are an innovative, entrepreneurial minded, over-achiever who is extremely passionate in helping people and revolutionizing Healthcare again, we are that dynamic and exciting company you are looking for!
After applying, we encourage you to "follow" us on LinkedIn (ChenMed) as well! This way you can stay informed and up to date on what's happening around our organization and start your path to becoming part of our FAMILY!
EDUCATION AND EXPERIENCE CRITERIA:
BA/BS degree in Healthcare Administration, Business Administration, a Biological Science program or a closely related discipline required OR additional experience above the minimum may be considered in lieu of the required education on a year-for-year basis required
A minimum of 5 years of related work experience in a medical clinic, hospital setting, or similar environment required
A minimum of 3 years supervisory/managerial experience in a medical clinic, hospital setting, or similarly regulated environment required
The Center Operations Manager in collaboration with the Center Manager (CM) or Center General Manager (CGM) is responsible for center operations, including production, quality compliance, Finance, HR and IT. The incumbent in this role will have primary responsibility for day-to-day center operations, including direct supervision of employees. He/She is accountable for ensuring the needs of the center, as well as, its physicians, clinicians, care teams, patients and visitors are met. Expectations of the Center Operations Manager is the ability to develop into a Center Manager within 24 - 36 months. The role does not require the incumbent to be willing to relocate.
Get notified for similar jobs
Sign up to receive job alerts
Enter Email address (Required)
Get tailored job recommendations based on your interests.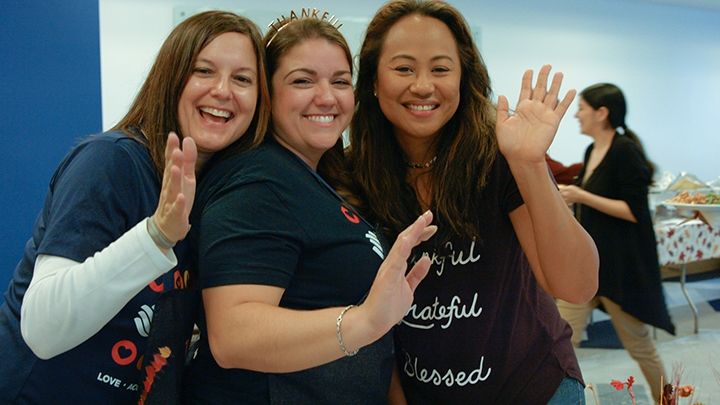 Culture
We're working together to build strong communities inside and outside.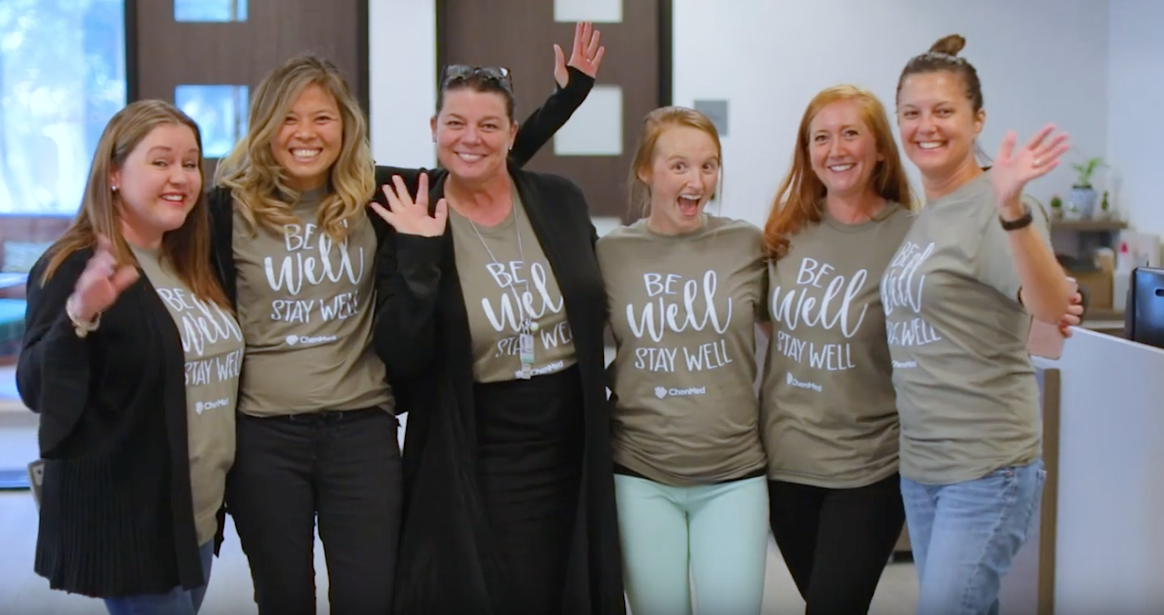 Benefits
ChenMed sees the whole person and looks to support your well-being.
Hi! Are you interested in this job?