Description

Center Medical Director
This job is available in 3 locations
Category

Physicians
Job Id

R0014556
ChenMed is transforming healthcare for seniors. We provide big answers to big problems in health care delivery.  ChenMed is a full-risk primary care market leader with an innovative philosophy, unique physician culture and end-to-end customized technology. These things allow us to provide world-class primary care and coordinated care to the most vulnerable population – moderate- to low-income seniors who have complex chronic diseases.
                                                                                                                                                        
Through our innovative operating model, physician-led culture and empowering technology, we are able to drive key quality and cost outcomes that create value for patients, physicians and the overall health system.  Our model allows us to practice medicine the way it should be practiced. By recruiting focused physicians and reducing their doctor-to-patient ratios, we increase patients' "face time" during each monthly appointment and help foster stronger doctor-patient relationships. Our model also drives and enhances compliance with treatment plans.
As a result of our efforts, our patients realize lower hospital admissions. Their overwhelming response to our approach is reflected in our aggressive, organic growth and net promoter scores in the low to mid 90s, which is unheard of in any industry. Read more about our results and the value of the ChenMed model.
As a company, we are making a difference in the lives of seniors and the health care system overall.
ESSENTIAL JOB DUTIES/RESPONSIBILITIES:
Delivers outstanding clinical outcomes and service to patient panel as a PCP.
Directs accountability for clinical outcomes and day-to-day management of PCPs in multiple (2 or more) centers in the market, with regular presence in the centers under direct management, and under the supervision of the MCMO.
Manages, mentors and coaches PCPs in his/her assigned centers to deliver outstanding clinical outcomes.
Oversees and facilitates talent development of the PCPs in his/her centers including, but not limited to: leading facilitated practice (physician shadowing/coaching), conducting 1:1s with direct reports, executing leadership development plans and performance management.
Cultivates a center-level physician culture that is fully aligned with and delivering on the ChenMed core model, core values & behaviors and service standards.
Assists MCMO in training of new practitioners.
Assists MCMO with recruiting and interviewing PCP and specialist candidates (Note: MCMO makes hiring decisions).
Reviews/approves center-level referrals and provides back-up for market referral and delegated utilization authorizations.
Leads physician meetings, training and education of PCPs within assigned centers.
Partners with center manager(s) to co-lead center stand-ups and deliver exceptional patient care across their respective teams.
Participates in center and team meetings and leads focused clinical discussions in market huddles, super-huddles, physician meetings and may participate in external meetings.
Accountable for appropriate management of hospital sick days for assigned centers as follows: reviews inpatient census daily, delivers feedback to PCPs and ensures PCPs are keeping in contact with hospitalized patients and hospitalists; facilitates review of inpatients and other high priority patients during super huddle, accountable for discharged patients being seen and coaches PCPs on appropriate flagging of high priority patients.
Manages clinical teams to deliver VIP service, standards of care and quality guidelines, HEDIS/STARS, high-risk disease detection and high-risk disease management and other evidence based medicine.
Other duties as assigned and modified at MCMO's discretion, which may include:
Assists MCMO with market quality and performance improvement initiatives.
Oversees monthly scorecard reviews and in conjunction with the MCMO delivery of quarterly CSE analysis.
Provides training in other ChenMed entities, as needed.
Develops deep relationships with providers and key stakeholders in the market.
Uses the understanding of the local market dynamics to drive clinical initiatives.
Builds clinical credibility and trust to deepen relationships.
May be asked to assist and coordinate, in conjunction with the transition of care team; hospital, SNF, post-acute, UM, and home-based services for the market.
Assists with implementation of cost reduction and market clinical strategies.
Other key relationships: Center Manager(s), Market Clinical Manager(s), other cross-functional market leaders, external sub-specialists and providers in hospitals and post-acute care facilities.
KNOWLEDGE, SKILLS AND ABILITIES:
Consistently demonstrates the following behavioral competencies:

Customer focus – Builds strong customer relationships and delivers customer-centric solutions.
Demonstrates self-awareness – Uses a combination of feedback and reflection to gain productive insight into personal strengths and weaknesses.
Ensures accountability – Holds self and others accountable to meet commitments.
Drives results – Consistently achieves results, even under tough circumstances.
Develops talent – Develops people to meet both their career goals and the organization's goals.
Drives engagement – Creates a climate where people are motivated to do their best to help the organization achieve its objectives.
Interpersonal savvy – Relating openly and comfortably with diverse groups of people.

Technical knowledge and skills:

Excellent clinical skills.
Knowledge and experience in a managed care delivery system.
Knowledge of clinical outcomes and quality improvement processes.
Experience of population risk management or complex chronic disease care management.
History of being a natural teacher to fellow Physicians.

Other skills and abilities:

Good analytical skills.
Ability to build relationships with external organizations.
Conflict management and resolution skills.
Familiar with, if not proficient in Microsoft Office Suite products, including Excel, Word, PowerPoint and Outlook.
Computer skills: Comfortable with the electronic medical record (EMR) and facile with keyboarding.
Ability to travel locally, regionally and nationally up to 30% of the time.
Fluent in English.
At ChenMed,  If you are an innovative, entreprenuerial minded, over-achiever who is extremely passionate in helping people and revolutionizing Healthcare again, we are that dynamic and exciting company you are looking for!
After applying, we encourage you to "follow" us on LinkedIn (ChenMed) as well! This way you can stay informed and up to date on what's happening around our organization and start your path to becoming part of our FAMILY!
EDUCATION AND EXPERIENCE CRITERIA:
Medical Doctor (MD) or Doctor of Osteopathic Medicine (DO) degree required.
A minimum of 3 years' clinical experience required; 5 years preferred.
Board Certified or, certification achievement within 24 months of hire into this position, in a specialty area is required. Preferred specialty areas include: Internal Medicine (IM), Family Practice (FP) or Geriatrics, but hires may have other sub-specialty training and board certification.
Current, active license to practice medicine in State of employment.
High performing physician with a proven track record of clinical leadership experience.
Experience with population risk management or complex chronic disease care management.
Experience working with interdisciplinary teams in quality improvement and/or medical/healthcare leadership activities preferred.
Preferred to be an existing high performing PCP partner within the ChenMed core model, with a proven ability to manage a panel of >350 patients with outstanding clinical, customer service and cost outcomes. Preferred to have been with the organization >2 years, be a recognized leader amongst peers, and can lead teams in quality and performance improvement initiatives
If specialty, has demonstrated leadership within his/her specialty and delivered superior outcomes, with a proven ability to deliver primary care in our model.
Get notified for similar jobs
Sign up to receive job alerts
Enter Email address (Required)
Get tailored job recommendations based on your interests.
Similar Jobs
Location Cincinnati, Ohio, United States of America Category Physicians Posted Date 07/13/2021

Location Cincinnati, Ohio, United States of America Category Physicians Posted Date 08/28/2020

Location Maple Heights, Ohio, United States of America Category Physicians Posted Date 11/10/2020

Location Detroit, Michigan, United States of America Category Physicians Posted Date 12/11/2020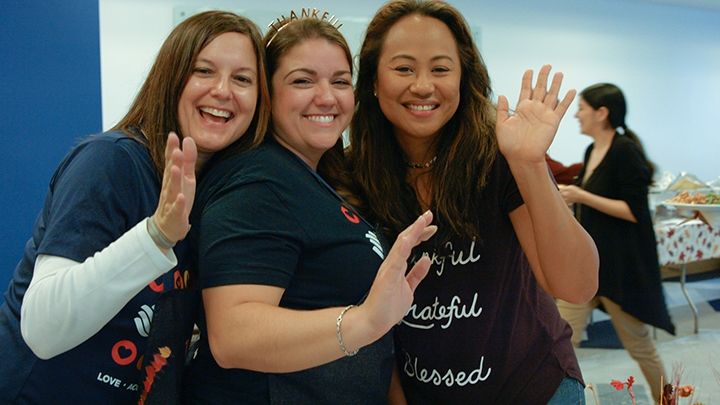 Culture
We're working together to build strong communities inside and outside.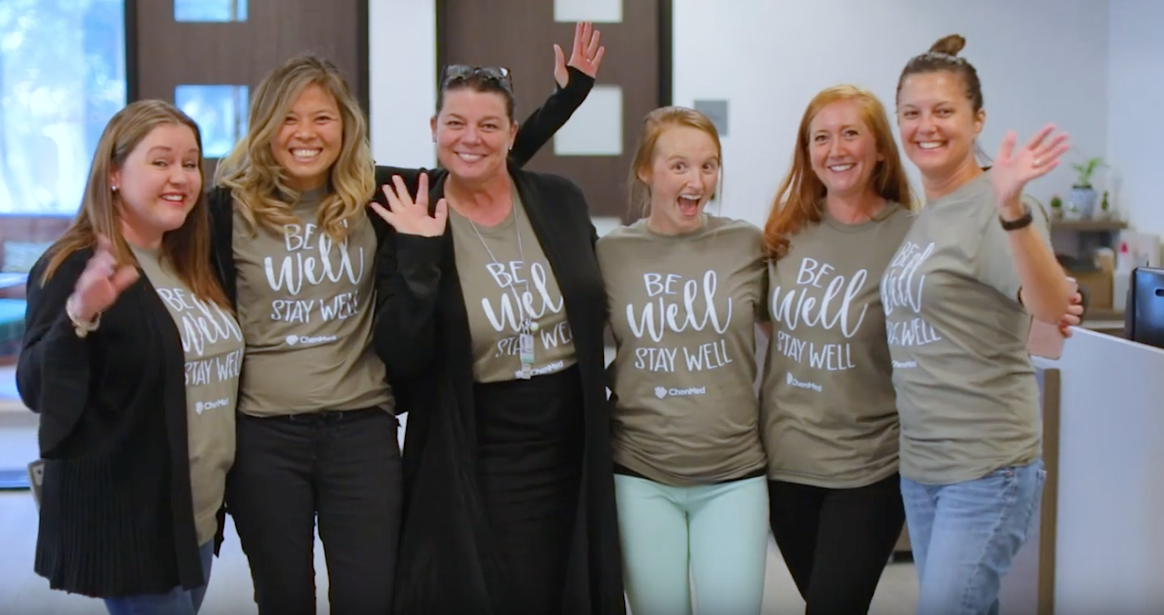 Benefits
ChenMed sees the whole person and looks to support your well-being.
Hi! Are you interested in this job?