Description

Care Facilitator Supervisor
Location Delray Beach, Florida, United States of America Category Operations Job Id R0017511
ChenMed is transforming healthcare for seniors. We provide big answers to big problems in health care delivery.  ChenMed is a full-risk primary care market leader with an innovative philosophy, unique physician culture and end-to-end customized technology. These things allow us to provide world-class primary care and coordinated care to the most vulnerable population – moderate- to low-income seniors who have complex chronic diseases.
                                                                                                                                                        
Through our innovative operating model, physician-led culture and empowering technology, we are able to drive key quality and cost outcomes that create value for patients, physicians and the overall health system.  Our model allows us to practice medicine the way it should be practiced. By recruiting focused physicians and reducing their doctor-to-patient ratios, we increase patients' "face time" during each monthly appointment and help foster stronger doctor-patient relationships. Our model also drives and enhances compliance with treatment plans.
As a result of our efforts, our patients realize lower hospital admissions. Their overwhelming response to our approach is reflected in our aggressive, organic growth and net promoter scores in the low to mid 90s, which is unheard of in any industry. Read more about our results and the value of the ChenMed model.
As a company, we are making a difference in the lives of seniors and the health care system overall.
ESSENTIAL JOB DUTIES/RESPONSIBILITIES:
Supervises a team of Care Facilitators and other front desk staff. Supervisory tasks included but are not limited to: setting performance goals, coaching for performance, and implementing  progressive improvements when needed.
Ensures key performance targets are met, including but not limited to SSP metrics, NPS, unattended call %, top 40 visits, slot usage, love calls and Care Facilitator engagement and turnover.
Involved in high-level strategy to improve business outcomes (ex: reducing No PCP patient via plan implementation with front office,  reducing readmission rates by creating/executing plan to improve ER hospital discharges, create and initiate strategies surrounding culture and engagement improvement, such as "being a team lead" for the week )
As supervisor, serves as the primary voice in hiring and selection of Care Facilitators and other front desk staff.
As a center-based people leader, collaborates with PCPs and other center leaders to manage care team performance. Takes the lead in driving the progressive discipline process including coaching, counseling, and if needed termination. Partners with other center leaders and Human Resources to accomplish this duty.
As supervisor, provides and facilitates orientation and onboarding of new front desk team members ensuring they are fully trained in philosophy of care, patient flow and other competencies to successfully perform their duties.  Evaluates new hires on understanding of philosophy, patient flow metrics, and other job related performance standards.
Ensures OSHA, clinical and quality standards of ChenMed are met by monitoring performance and implementing corrective action plans when needed.
Provides ongoing education and training as needed.
Leads Care Facilitators in ensuring that the patient check-in process is customer-centric and seamless. Confirms that all intake procedures, guidelines and regulations are adhered to.
Greets and welcomes patients and families into the Center.
Serves as first point of contact and resolution for patient issues/concerns/disputes.
Prepares the center for patient/customer arrivals. Ensures it's clean, organized, sanitized and visually appealing.
Guides and supports Care Facilitators with HEDIS initiatives to ensure patients with gaps are appropriately scheduled.
Supports PCP scheduling by ensuring appropriate blocks are in place and double/over/under booking does not occur. Ensures scheduling gaps are attended to and closed in a timely manner.
Reviews ENS notifications and ensures patients receive follow up from their Care Team.
Ensures proper documentation of medical forms and information for each patient.
Authorized to adjust patient charts with regard to co-payments.
Ensures billing protocols and requirements are adhered to according to company policy
Leads front desk administrative functions (i.e., collects, records, reconciles and submits co-payments, ensures proper documentation and routing of business and after-hour phone messages, ensures scheduling gaps are minimized, troubleshoots system issues, orders office supplies, etc.)
Other responsibilities may include:
Performs Care Facilitator duties as needed for scheduled and unscheduled absences.
Supports the VIP patient experience by assisting with new patient paperwork and supporting New Patient Welcome and Tours.
Assists with Patient Education and Exercise Class activities as needed.
Sets up conference rooms for weekly PCP meetings.
Performs other duties as assigned and modified at manager's discretion.
KNOWLEDGE, SKILLS AND ABILITIES:
Astute and developed business acumen and acuity
This is an intermediate level, customer service-focused leadership position working directly with patients and their families in one of ChenMed's medical centers
Fundamental knowledge and understanding of standard medical office practices, procedures processes, functions, and techniques
Working knowledge of medical insurance and/or knowledge of electronic medical record (EMR) systems
Skilled in operating phones, personal computers, software and other basic IT systems
Outstanding verbal and written communication skills
Demonstrated strong listening skills
Good critical thinking skills, decisive judgment and the ability to work with minimal supervision
Ability to communicate with employees, patients and other individuals in a professional and courteous manner
Ability to effectively perform in a fast-paced environment
Detail-oriented to ensure accuracy of reports and data
Friendly, professional, courteous and positive disposition
Familiarity with Dashboard
Proficient in Microsoft Office Suite products including Word, Excel, PowerPoint and Outlook, plus a variety of other word-processing, spreadsheet, database, e-mail and presentation software
Ability and willingness to travel locally, regionally and nationwide up to 10% of the time
Spoken and written fluency in English
This job requires use and exercise of independent judgment
At ChenMed,  If you are an innovative, entrepreneurial minded, over-achiever who is extremely passionate in helping people and revolutionizing Healthcare again, we are that dynamic and exciting company you are looking for!
After applying, we encourage you to "follow" us on LinkedIn (ChenMed) as well! This way you can stay informed and up to date on what's happening around our organization and start your path to becoming part of our FAMILY!
EDUCATION AND EXPERIENCE CRITERIA:
High school diploma or GED equivalent required
AA/AS degree in Business Administration, Office Management, Finance or a related discipline preferred
A minimum of 3 years' work experience in a medical facility, physician's office or similar environment required
BLS for Healthcare Providers certification strongly desired
The Care Facilitator Supervisor trains, guides and supports Care Facilitators to ensure organizational front desk standards are met and that they have the tools and resources they need to effectively perform their duties. The incumbent in this role is responsible for setting up patient accounts and the precise and proper documentation of patient data. He/She leads the VIP customer experience from center entry to exit by ensuring our patients and their family members have a pleasant and memorable experience every visit and with every interaction. The Care Facilitator Supervisor is a key member of the center's care team who is accountable for establishing and maintaining strong professional relationships with internal work partners and external customers. Through strict adherence of established center guidelines and standards, the incumbent provides the best solutions and options for our patients in support of the overall center experience.
Get notified for similar jobs
Sign up to receive job alerts
Enter Email address (Required)
Get tailored job recommendations based on your interests.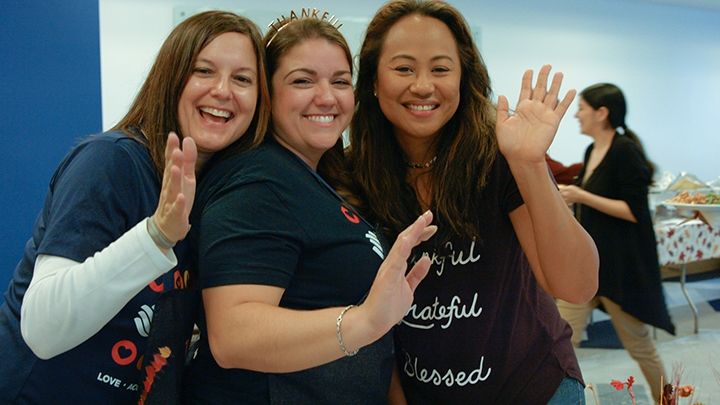 Culture
We're working together to build strong communities inside and outside.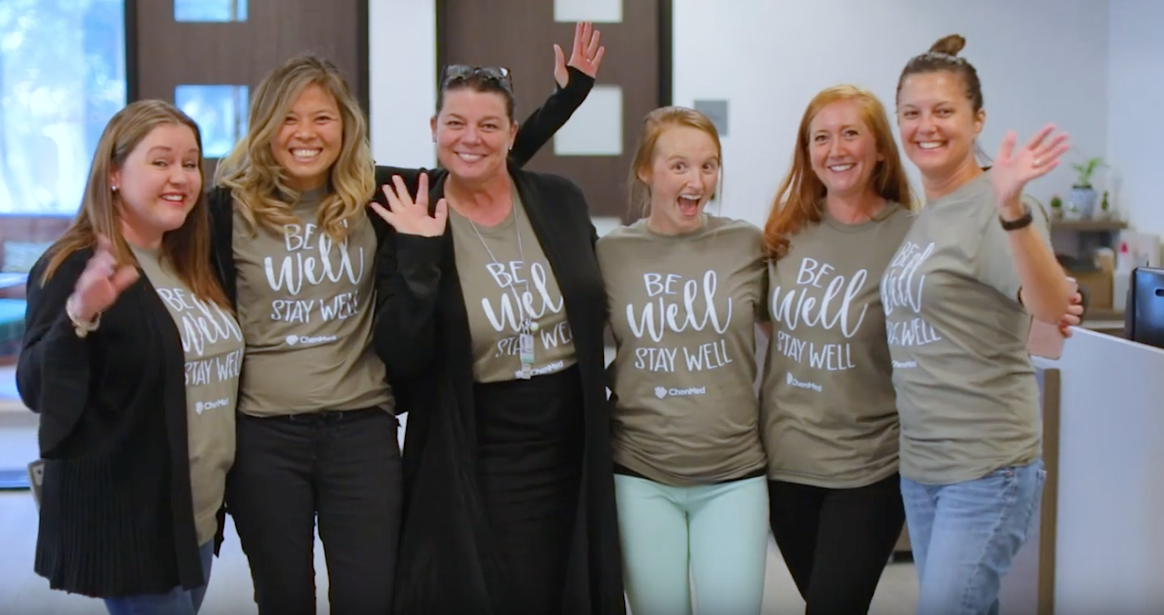 Benefits
ChenMed sees the whole person and looks to support your well-being.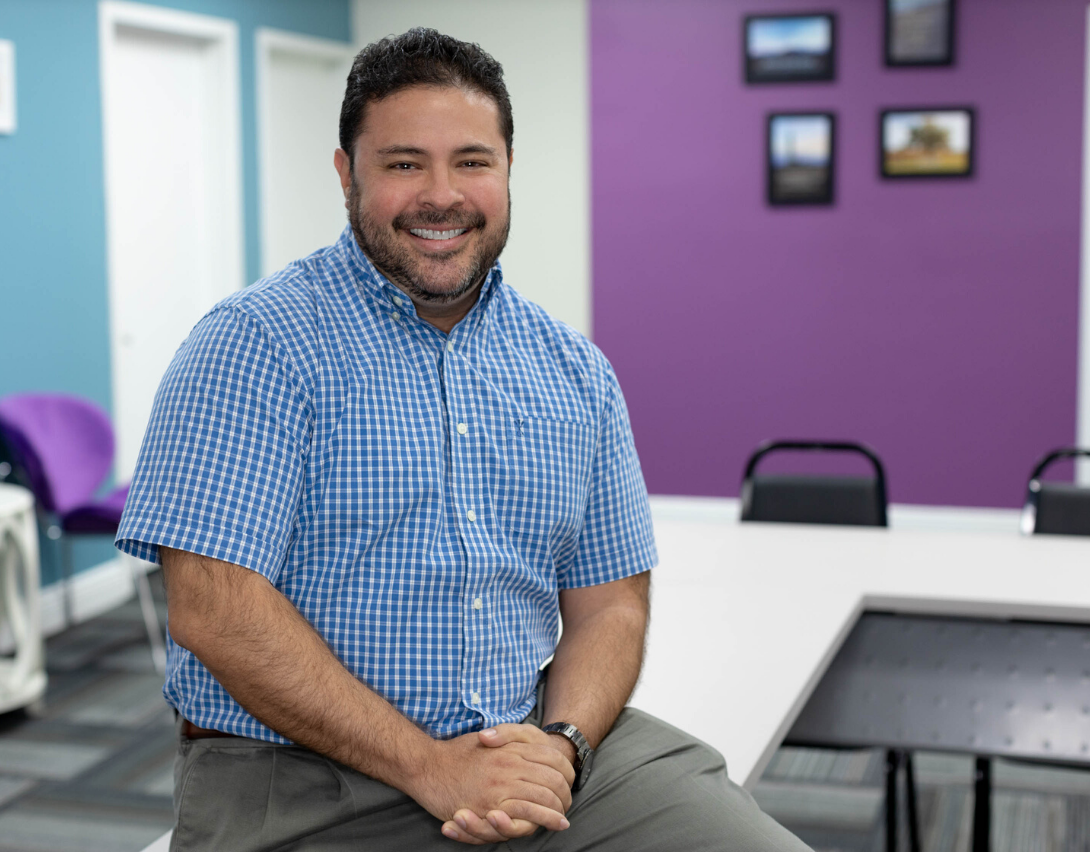 "I love that I get to teach our clinicians and non-clinicians things that I am passionate about...I also love working for a company that truly improves the quality of life for our seniors."
Nestor Arias, Senior Training Specialist
"I truly love ChenMed's vision and mission. It's the right way to treat patients and the way I treat my family."
David Guerra MD, Medical Director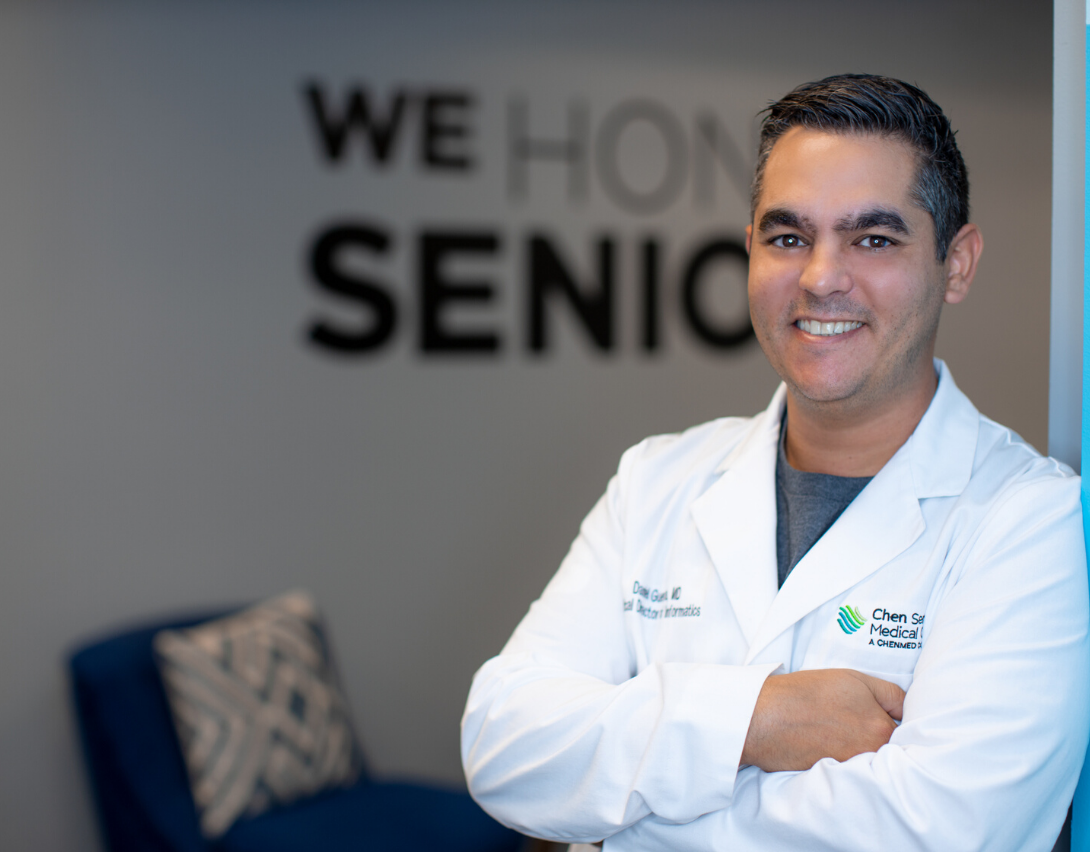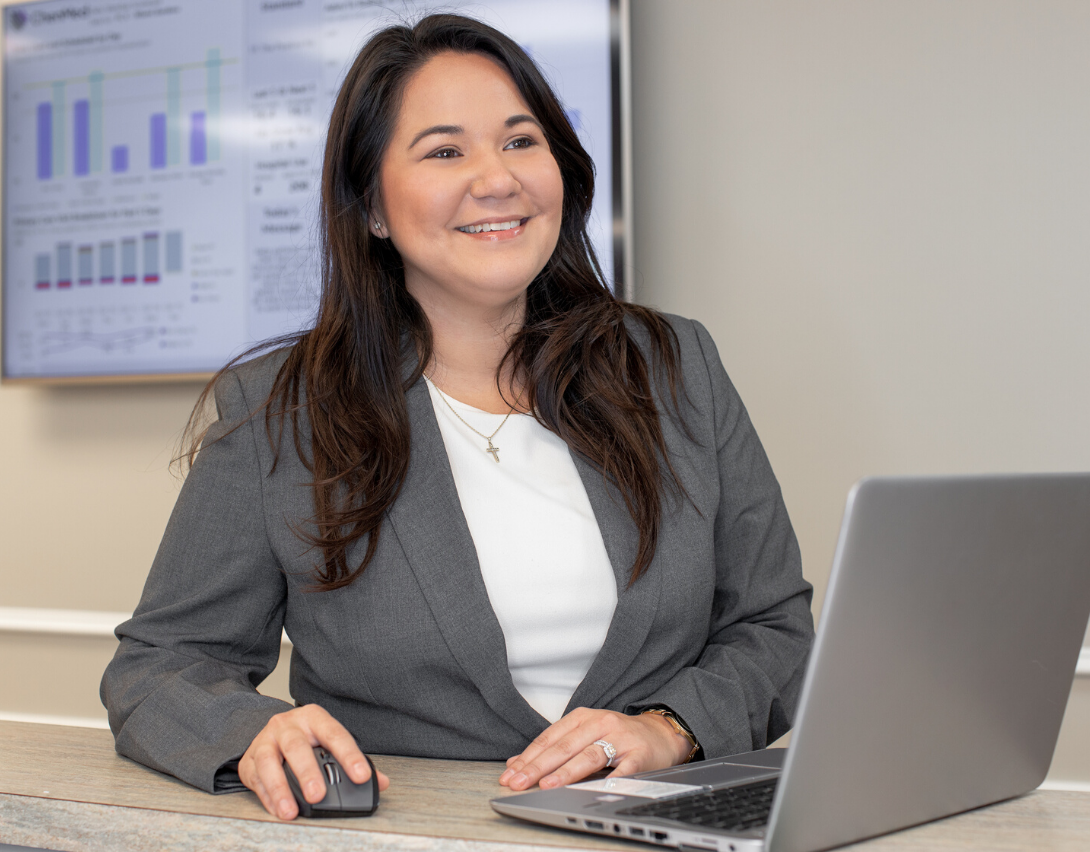 "I came to ChenMed because it fulfills my purpose as a person. Those who work for this company are very special, and they have the opportunity to do something life-changing."
Lynette Acosta, Center Manager