Description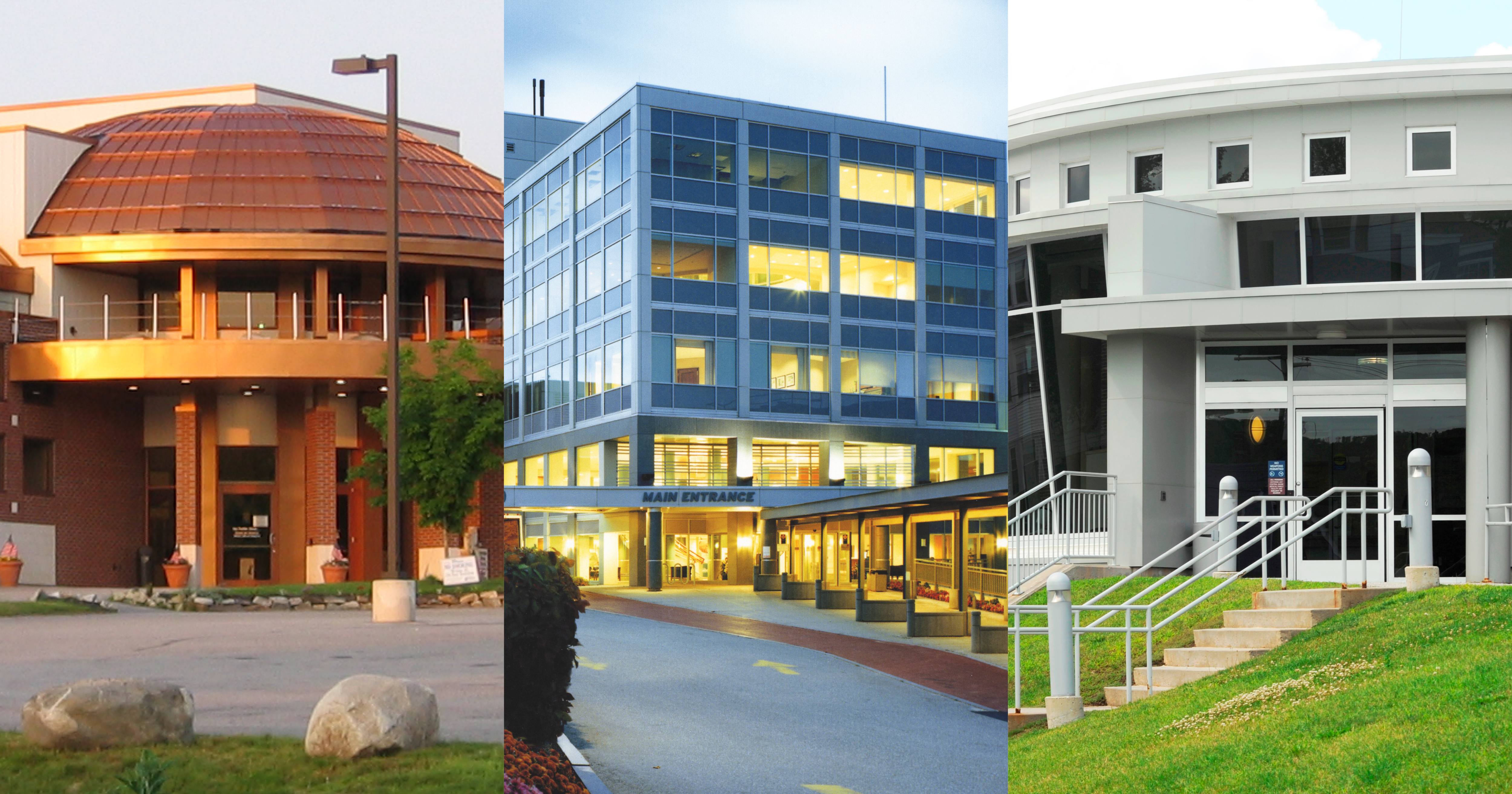 ASC Patient Services Coordinator
At Central Maine Healthcare our team members are committed to providing exceptional care and experiences for our community and for each other every day.

Position Summary: Responsible for coordinating and performing a variety of front-office functions for our Ambulatory Surgery Center to include: check-in, check-out, time of service collection, chart-preparation, chart & charge reconciliation, and ASC-related pre-authorization tasks. Additionally, provides support/guidance to patients, office staff, physicians and other providers. Represents the Ambulatory Surgical Center in a professional, courteous manner while receiving patients into the center.

Essential Duties:
• Greets each patient as they enter the practice in a professional, caring manner and is warm in welcoming patients and vendors.
• Performs patient check-in/check-out process with all patients; includes arriving the patient. Reviews patient chart to determine what registration information is needed from the patient at time of check-in. Ensures patient records are accurate and up-to-date including patient name, address, date of injury, payer information, etc. by verifying existing information or entering updated data into the computer system.
• Prepares charts for visit/surgery by obtaining appropriate past documents, procedures, notes including operative notes, etc. Ensure chart completion before HIM scan chart into the EMR.
• Scans medical documentation and other required documents into electronic health record or other medical document imaging system(s) including scanning fee slips, G-Code sheet and other info as needed.
• Collects copays and outstanding balances at the time of service. Performs daily payment reconciliation.
• Utilizes electronic health record for messaging to/from clinical staff.
• Enters patient information into practice management system from faxed referrals, phone or email and ensures scheduled surgeries per clinical protocol from outside referrals.
• Manages referrals to ensure obtained promptly.
• Prepares charge sheets/fee slips, time and materials slip from designated system and creates packet including fee ticket, supply charge sheet, etc. Creates appropriate tasks within the system to facilitate charge capture processes for clinical and coding teams.
• Performs Pre-Authorization tasks including managing ongoing authorizations for procedures performed in the ASC; future visits when required by insurance and follows up with insurance within 24 business hours if the procedure performed is different than procedure authorized.
• Performs insurance verification to ensure accurate billing to appropriate insurance for patient encounter(s).
• Maintains open communication with clinical staff to minimize interruptions to the providers' schedules.
• Collects all charge slips, reviews for accuracy and completeness. Reconciles charge sheets/invoices against schedule to ensure appropriate billing. Returns charge slips to clinical staff if they do not have the necessary information or if there are any discrepancies.
• Ensures the waiting area is presentable. Notifies Facilities of any specific needs or concerns to ensure a pleasant and safe experience for all staff, visitors and patients.
• Collaborates with clinical staff, Revenue Cycle and other key members of staff/leadership to answer all patient questions and concerns
• Answers incoming internal and external calls.
• Manages incoming faxes and other documents
• May perform charge entry functions when necessary and as back up to clinical staff
• Opens and distributes daily mail. Assists with daily processing of office correspondence and distribution.
• Attend meetings, as assigned, and participate in educational activities to keep skills up to date
• Maintains patient confidentiality per state and federal and company regulations.
• Strives to maintain positive patient relations by handling problems and complaints in a professional, confidential manner.
• Keeps abreast of current issues involving patient care or practice issues by attending and participating in department, team and practice meetings
• Displays cooperative behavior and interacts positively and effectively with others to promote a team environment.
• Is proactive in identifying, reporting and participating in the resolution of any potential or actual patient safety issues.
• Demonstrates professionalism at all times.
• Maintains confidentiality.
• Performs other duties as assigned.

Education and Experience:
• Associates degree or equivalent years of experience with two (2) or more years of experience in a medical office, surgery center or similar role in health care organization/ environment.
• Knowledge of orthopaedics surgery and/or orthopaedics practice including workflows, processes and requirements.
• Certified Professional Coder (CPC) or other certification (such as Certified Revenue Cycle Specialist or Certified Revenue Cycle Representative) helpful.

Knowledge, Skills and Abilities:
• Excellent customer service skills
• Strong problem solving and analytical skills
• Ability to work independently and as part of a team
• Excellent communication and interpersonal skills, with the ability to interact with all internal and external customers in a professional and caring manner
• Proficient computer skills including Microsoft Office and email
• Excellent organizational skills with the ability to complete work in a timely, accurate and thorough manner
• Ability to engage everyone utilizing the CMH Experience Service Standards in all interactions:
i. I am creating a warming, caring, and non-judgmental environment
ii. I am actively listening and seeking information
iii. I am honest, truthful, and consistent
iv. I am respectful, treating all individuals with dignity and empathy
v. I am serving as a role model, taking both initiative and ownership when appropriate
vi. I am working collaboratively and demonstrating teamwork
vii. I am resilient and adapt to change in positive ways

If you are passionate about making a difference and are looking for your next great career opportunity, we look forward to reviewing your application!
AT CENTRAL MAINE HEALTHCARE YOU ARE AT THE CENTER OF EVERYTHING WE DO

Our why, our purpose, drives every decision and action we take as a healthcare system. We strive everyday to deliver exceptional care, and to improve our community.  We are a non-profit organization that is breaking the traditional healthcare mold by bringing our patients and their family's high value, low cost, and award-winning care while focusing on creating an exceptional experience for them; all within their communities.  To accomplish this, we only hire individuals who are committed to excellence, who embody the principles of our CMH Experience Service Standards, and who are ready to step in and help their fellow team members achieve those exceptional results for our patients, their families, and the community.

Central Maine Healthcare System

The organization is broad in its footprint, with three (3) hospitals in Bridgton, Lewiston, and Rumford, and over 75 individual practices within our Medical Group.  Lewiston's Central Maine Medical Center is a certified and award-winning level two trauma center, along with our Central Maine Heart and Vascular Institute and the upcoming highly anticipated launch of our comprehensive state of the art cancer treatment center. Both Bridgton and Rumford Hospitals are four (4) star accredited acute care hospitals, and our Medical Group and Maine Urgent Care Centers have won multiple awards within their specialties.  As a system we are a six-time winner of the Leapfrog Safety A Rating since 2019, representing some of the highest quality care and outcomes nationwide. Our awards and accolades are only possible as a result of our commitment to culture, and a focus on safety and inclusion, in each of our patient's experiences and in the experiences we create within our teams.

If you are a person who is looking for a way to give back to your community, to help improve the lives of patients or those who care for our patients, want to be part of a growing organization that is setting the bar for Maine healthcare, apply to join Central Maine Healthcare today!
© 2021 Workday, Inc. All rights reserved.