Description

Application Architect
Location Miami Gardens, Florida, United States of America Category Information Technology Job Id R0011480
ChenMed is transforming healthcare for seniors. We provide big answers to big problems in health care delivery.  ChenMed is a full-risk primary care market leader with an innovative philosophy, unique physician culture and end-to-end customized technology. These things allow us to provide world-class primary care and coordinated care to the most vulnerable population – moderate- to low-income seniors who have complex chronic diseases.
                                                                                                                                                        
Through our innovative operating model, physician-led culture and empowering technology, we are able to drive key quality and cost outcomes that create value for patients, physicians and the overall health system.  Our model allows us to practice medicine the way it should be practiced. By recruiting focused physicians and reducing their doctor-to-patient ratios, we increase patients' "face time" during each monthly appointment and help foster stronger doctor-patient relationships. Our model also drives and enhances compliance with treatment plans.
As a result of our efforts, our patients realize lower hospital admissions. Their overwhelming response to our approach is reflected in our aggressive, organic growth and net promoter scores in the low to mid 90s, which is unheard of in any industry. Read more about our results and the value of the ChenMed model.
As a company, we are making a difference in the lives of seniors and the health care system overall.
ESSENTIAL JOB DUTIES/RESPONSIBILITIES:
Provides design services, ensuring adherence to departmental policies and procedures; coordinates and defines requirements (i.e., design, configure, install, etc.)
Performs architecture and engineering tasks of various complexities
Coordinates and participates in assigned projects, following the project from beginning to end, ensuring that the project continually supports the attainment of corporate goals and is completed in a timely, accurate, and quality manner
Implements designs by writing scripts, configuring systems, servers, cloud resources, including testing, and debugging
Analyzes network, application and system requirements and produces efficient, secure, reliable, and cost-effective designs
Utilizes best practices for application engineering, component reuse, architecture design and technical standards, while maintaining an awareness of new/emerging technologies and their potential application to existing service offerings
Monitors trends in documented incidents and determines appropriate actions necessary to eliminate future occurrences and improve customer service levels in an appropriate time frame
Applies architecture and engineering theories, methods, and techniques to solve both process and technical challenges
Partners with engineering and operations teams to coach, mentor, and train staff on new technologies. Assists with the implementation of new technologies/designs as needed
Works with cross-functional teams across the development organization to ensure end-to-end technical and business viability
Performs architectural and code reviews
Creates solutions that answer current business needs and are scalable for future requests
Collaborates with the Chief and Data architects to establish a consistent and effective application development environment
Performs capacity analysis and planning of holistic enterprise datasets
Troubleshoots escalated issues across the entire stack: server, network, application, database, hardware
Researches opportunities to improve the effectiveness of applications and systems
Maintains, communicates, and enforces guidelines for industry recognized best practices of all aspects of data and application development efforts
Maintains program vision and strategy; ability to influence those outside of team on vision/strategy and decompose work for others
Performs other duties as assigned and modified at manager's discretion
Provide P1 support and engage with multiple teams to resolve issues
KNOWLEDGE, SKILLS AND ABILITIES:
General knowledge of systems, network, and security architecture technical domains
Understanding of architectural solutions to address functional and non-functional requirements is critical, as is hands-on experience implementing technical solutions
Understands that the architectural vision for the enterprise transcends the scope of individual project or effort
Ability to influence and recommend course of action to team members and management
Provides resource and technical direction to IT Teams, senior, staff and associate engineers
Breaks up quarterly objectives into tasks. Proactively identifies areas for improvement and possible solutions
Influences at a Single Business Unit (IT) level
Recognized leader in one domain (Data, Application, UI, etc.). Competent with most domains in use at ChenMed
Improves own productivity and positive influence on team
Provides technical direction for 1 IT team
Knowledge on version control using GitHub, GitFlow, TFS, VSTS, Jenkins, etc.
Knowledge of CI/CD pipelines, continuous delivery, and DevOps
Expertise Spring Boot based RESTful APIs
Knowledge in cloud technologies (AWS, GCP, Azure)
Knowledge in Componentization (Kubernetes, Docker, etc.)
Familiar with Spring MVC technologies
Competency JPA and Stored Procedures
Evaluate and provide direction to teams regarding performance analysis and improvements
Expertise with Java
Highly organized, possessing strong analytical abilities
Ability to quickly learn project processes and their incorporation into the tools utilized
Works successfully in a team environment and independently
Ability to quickly adapt to change
Skilled in Office Suite products including Word, Excel, PowerPoint, and Outlook, plus a variety of other word-processing, spreadsheet, database, e-mail, and presentation software
Ability and willingness to travel locally, regionally, and nationwide up to 10% of the time
Excellent verbal and written fluency in English
This job requires use and exercise of independent judgment
At ChenMed,  If you are an innovative, entreprenuerial minded, over-achiever who is extremely passionate in helping people and revolutionizing Healthcare again, we are that dynamic and exciting company you are looking for!
After applying, we encourage you to "follow" us on LinkedIn (ChenMed) as well! This way you can stay informed and up to date on what's happening around our organization and start your path to becoming part of our FAMILY!
EDUCATION AND EXPERIENCE CRITERIA:
BA/BS degree in Computer Science, Information Technology, Information Systems, Computer or Software Engineering or a related field OR additional experience above the minimum will be considered in lieu of the required education on a year-for-year basis required
A minimum of 7 years of IT-related work experience required
MCSA, MCSE or a related IT certification preferred
The IT Architect provides targeted support to key IT projects and to help them align with overall ChenMed architecture direction and strategy. The incumbent in this role supports architecture strategy delivery through current system analysis, data profiling, data collection, etc. They will analyze data to validate business needs, understand gaps, quality concerns, etc. The IT Architect is instrumental in meeting the ever-changing security needs of the organization and is expected to help support other architecture roles such as systems, network, and security.
Get notified for similar jobs
Sign up to receive job alerts
Enter Email address (Required)
Get tailored job recommendations based on your interests.
Similar Jobs
Location Miami Gardens, Florida, United States of America Category Information Technology Posted Date 10/22/2020

Senior Manager, Medical Economics

Location Miami, Florida, United States of America Category Information Technology Posted Date 12/14/2020

Senior Director, Reporting, Clinical Strategy and Efficiency (CSE)

Location Miami, Florida, United States of America Category Information Technology Posted Date 11/17/2020

Location Miami, Florida, United States of America Category Information Technology Posted Date 01/08/2021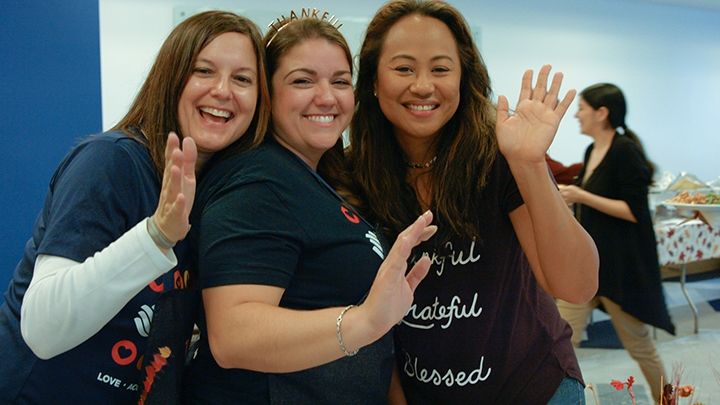 Culture
We're working together to build strong communities inside and outside.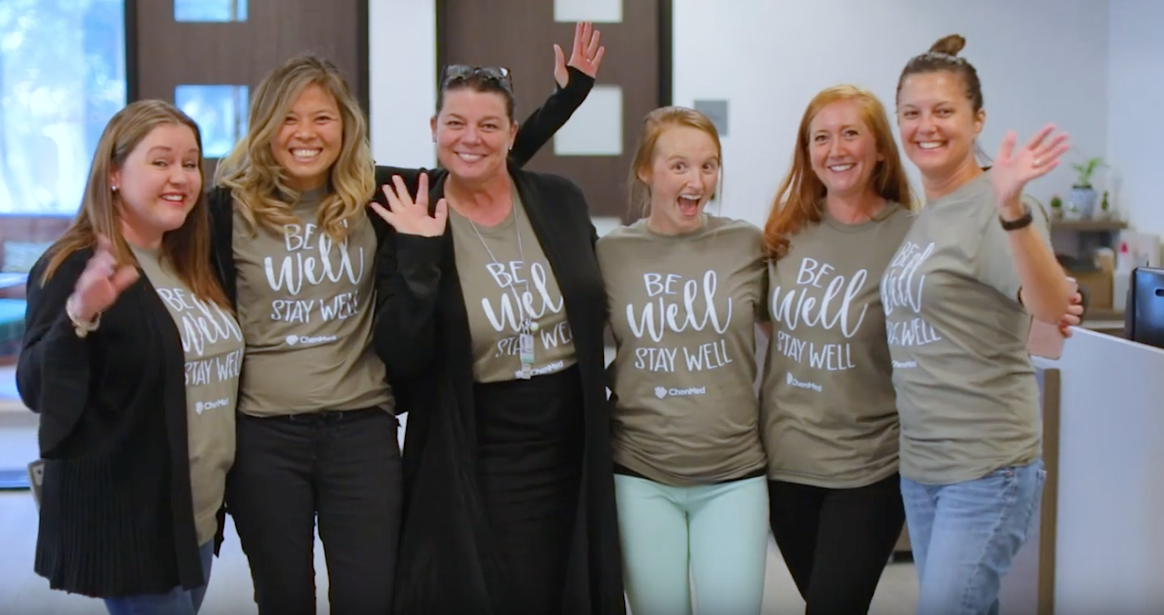 Benefits
ChenMed sees the whole person and looks to support your well-being.
Related Jobs