Description
Advance Practice Provider Cardiac Surgery
Advance Practice Provider Cardiac Surgery
Job ID: 84241
Area of Interest: Advanced Practice Provider
Location: Cheverly,MD US
Hours of Work: 8 hour shifts
Job Facility: University of Maryland Capital Region
Employment Type: Full Time
Shift: DAY
What You Will Do:
In collaboration with and under the direction of the attending physician and the Department Director, the Advance Practice Provider (APP) provides day to day organizational and clinical direction of the healthcare provider team serving cardiac surgery patients to ensure continuity of patient care by facilitating and coordinating communication between the health care team, patient and patient's family and the coordination of care to ensure quality, cost effectiveness; appropriate length of stay; and patient safety. The AAP participates in the development and advancement of evidenced-based best practices and supports formal and informal educational programs for other members of the health care team.
Principal Duties:
A. Clinical Responsibilities
1. Demonstrates competence in clinical assessment and decision -making including diagnostic reasoning and problem solving.
2. Performs comprehensive history and physical assessment for patients admitted/scheduled to service/practice setting.
3. Orders, obtains and interprets appropriate diagnostic tests.
4. Establishes medical diagnosis based on history, assessment, and diagnostic findings.
5. Designs, orders and documents appropriate treatment plans/plans of care including prescriptions of medications based on a comprehensive review of HPI and diagnostic results.
6. Initiates protocols/clinical pathways, evaluates the plan of care ensuring timely intervention.
7. Performs invasive procedures. Central, Arterial, Hemodialysis, Pulmonary Artery Catheter line, insertion / pulling chest tubes, Thoracentesis, removal of Intra-Aortic Balloon Pump
8. Collaborates with attending physicians and clinicians regarding admission, discharge and transfer decisions.
9. Presents patients in the Advanced Practice Provider's caseload on rounds.
10. Communicates plan of care with the interdisciplinary team.
11. Incorporates the patient and family in their healthcare plan; communicates plan of care with the patients and family members.  Provides patient and family instruction related to the plan of care, disease process, new treatment plans, and medication regimens.
12. Counsels and educates patients and family members in disease process, health maintenance and health promotion activities.  Provides primary, secondary, and tertiary preventive care services.
13. Initiates appropriate referrals and specialty consultations or other agency involvement as needed.
14. Facilitates patient flow. Collaborates with the multidisciplinary team including case management ensuring appropriate and timely discharge. 15. Provides specialty consultation.
16. Advocates for patients ensuring patient/family participation in care, knowledge of treatment options, and understanding of patient rights. 17. Considers the holistic needs of patients and orchestrates resources (i.e. Pain service, palliative care).
18. Demonstrates ethical decision-making incorporating other healthcare team members as appropriate.
19. Uses evidenced based interventions and best practice guidelines in planning patient care.
20. Provides safe patient care through compliance with National Patient Safety Goals (NPSG).
21. Serves as a role model and educator for nurses and other healthcare personnel.
22. Collects and completes STS documentation of clinical variables in a complete, accurate and timely manner.
B. Educational and Developmental Responsibilities
23. Promotes understanding of disease processes in area of specialty/program.
24. Functions as a clinical resource for other team members including but not limited to interns, residents, fellows, nurses, and medical students.
25. Assists with providing community education, health promotion and outreach, as requested.
26. Acts as a community health resource for specialty disease entity.
27. Participates in educational strategies that help APN/PAs improve clinical outcomes.
28. Participates in educational development in the following: a) Staff development, b) Health related community service activity, c) Orientation of new employees, and/or d) Orientation of house staff rotating through the clinical area.
C. Clinical Leadership/Outcomes
29. Participates in quality improvement initiatives in area of practice.
30. Serves as interdisciplinary team member or committee member focused on improving patient outcomes, safety, quality or cost effectiveness.
31. Participates in development of evidence -based practices for a specific population.
32. Actively participates and contributes to various department and division meetings and organizational initiatives.
33. As requested, maintains compliance and regulatory documentation for administrative purposes and reimbursement for services.
34. Participates in accreditation readiness.
D. Professional Development and Organizational Leadership
PRIMARY RESPONSIBILITIES
35. Maintains professional licensure, certification, and attestation as required by the Maryland State Board of Nursing and national certifying organizations
36. Pursues educational opportunities for professional growth (i.e. CEUs, CMEs, conferences).
37. Promotes the organization to all customers. Acts as a loyal and supportive informed spokesperson for the hospital.
38. Serves as APN/PA Council or Privileging Committee member or member on another shared governance council.
39. Participates on a professional organization or PAC.
40. Participates in shared governance in specialty.
41. Serves as an advisor to a committee or work group in work area.
42. Speaks out on local, regional, national, international policy issues.
E. Patient Safety
43. Ensures patient safety in the performance of job functions and through participation in hospital, department or unit patient safety initiatives.
44. Takes action to correct observed risks to patient safety.
45. Reports adverse events and near misses to appropriate management authority.
46. Implements policies, procedure, and standards consistently in the performance of assigned duties.
47. Develops effective working relationships and maintains good communication with other team members.
48. Identifies possible risks in processes, procedures, devices and communicates the same to those in charge.
F. Performs related work as assigned.
What You Need to Be Successful:
Current Maryland license in good standing as a Nurse Practitioner or Physician. National Certification within respective area of responsibility. NPI, DEA and CDS required. Basic Life Support-Health Care Provider(BLS-HCP)  Advanced Cardiac Life Support(ACLS) required. Completion of an approved Nurse Practitioner or Physician's Assistant program and appropriate certification including approved attestation on file at the appropriate Maryland Board.
3 years of experience as a Nurse Practitioner or Physician Assistant providing direct care to patients preferably in a surgical program setting.
Other Required Attributes 1. Demonstrated ability to promote professionalism through involvement in professional organizations, teaching, research, publishing, and/or certification in area of specialty. 2. Ability to demonstrate competency in knowledge and skills necessary to provide care appropriate to the patient population(s) served. Ability to demonstrate knowledge of the principles of growth and development over the life span and possesses the ability to assess data reflective of the patient's requirements relative to his or her populationspecific and age specific needs. 3. Highly effective verbal and written communication skills are required to interact with patient families, departmental units, medical and nursing staff on all essential matters. Demonstrated/documented effective interpersonal skills. 4. Maintains updated hospital safety and other mandatory training. 5. Maintains updated immunizations as recommended per practice area. 6. Maintains all licensure, certification and credentialing and competencies required to perform the job and maintain clinical appointment.
We are an Equal Opportunity/Affirmative Action employer.  All qualified applicants will receive consideration for employment without regard to sex, gender identity, sexual orientation, race, color, religion, national origin, disability, protected veteran status, age, or any other characteristic protected by law.
How long have you been with UMMS and what has kept you here?
Transcript
Hi, I've been an RN at the University of Maryland Medical Center for over 30 years. I love the energy and diversity that the Medical Center offers. There's also a wide spectrum of opportunities to keep you professionally challenged and motivated.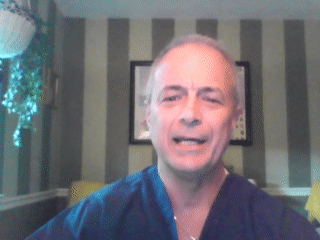 Hi, I've been an RN at the University of Maryland Medical Center for over 30 years. I love the energy and diversity that the Medical Center offers. There's also a wide spectrum of opportunities to keep you professionally challenged and motivated.

Registered Nurse, Trauma Mobile Response Team

COVID-19 Vaccine
All current and new team members, Medical Staff and partners, including contractors, volunteers and students, must be vaccinated against COVID-19 or have an approved medical or religious exemption.
Terms of Service | Need help applying? Contact our HR Connections Service Center: 1-855-486-6747
We are an Equal Opportunity / Affirmative Action employer. All qualified applicants will receive consideration for employment without regard to sex, gender identity, sexual orientation, race, color, religion, national origin, disability, protected veteran status, age, or any other characteristic protected by law. EEO IS THE LAW
Related Jobs