Description

Acute Nurse Case Manager
This job is available in 5 locations
Category

Medical Center Support
Job Id

R0014693
ChenMed is transforming healthcare for seniors. We provide big answers to big problems in health care delivery.  ChenMed is a full-risk primary care market leader with an innovative philosophy, unique physician culture and end-to-end customized technology. These things allow us to provide world-class primary care and coordinated care to the most vulnerable population – moderate- to low-income seniors who have complex chronic diseases.
                                                                                                                                                        
Through our innovative operating model, physician-led culture and empowering technology, we are able to drive key quality and cost outcomes that create value for patients, physicians and the overall health system.  Our model allows us to practice medicine the way it should be practiced. By recruiting focused physicians and reducing their doctor-to-patient ratios, we increase patients' "face time" during each monthly appointment and help foster stronger doctor-patient relationships. Our model also drives and enhances compliance with treatment plans.
As a result of our efforts, our patients realize lower hospital admissions. Their overwhelming response to our approach is reflected in our aggressive, organic growth and net promoter scores in the low to mid 90s, which is unheard of in any industry. Read more about our results and the value of the ChenMed model.
As a company, we are making a difference in the lives of seniors and the health care system overall.
CORE JOB DUTIES/RESPONSIBILITIES:
Manages and plans for transitions of care, discharge and post discharge follow-up for patients admitted to key, high-volume/high-priority hospitals.
Establishes a trusting relationship with patients and their caregivers.
Collaborates with clinical staff in the development and execution of the plan of care and achievement of goals. Reports variations to PCP/Transitional Care Physicians (TCP) and implements actions as appropriate.
Builds relationships with preferred acute care providers (hospitalists, specialists, etc.).
Directs referrals to preferred providers.
Coordinates the integration of social services/case management functions in the pre-acute, ER, acute and post-acute setting. Coordinates the patient care, discharge and home planning processes with hospital case management departments, and other healthcare facilities.
In conjunction with the PCP, Hospitalist, Medical Director, insurance case manager and the hospital case manager, coordinates the patient transition to the appropriate/least constrictive level of care using a preferred provider.
Keeps the PCP aware of patient(s) condition via e-mail, DASH, HITS or other appropriate means of communication.
Introduces self to patient/family and explains Nurse Case Manager's role and processes to contact the Nurse Case Manager for questions, guidance and education.
Provides high intensity engagement with patient and family.
Facilitates patient/family conferences to review treatment goals and optimize resource utilization; provides family education and identifies post-hospital needs.
Serves as a patient advocate. Enhances a collaborative relationship to maximize the patient/family's ability to make informed decisions.
Addresses advanced care planning including treatment goals and advance directives.
Refers cases to social worker (Hospital and ChenMed/JenCare/Dedicated) for complex psychosocial and economic needs.
Refers cases where patient and/or family would benefit from counseling required to complete complex discharge plan to social worker.
Reports observed or suspected child or adult abuse pursuant to mandated requirements.
Obtains onsite and EMR access at priority facilities.
Maintains clinical and progress notes for each patient receiving care and provides progress report to PCP and others as appropriate.
Submits required documentation in a timely manner and in appropriate computer system.
Participates in surveys, studies and special projects as assigned.
Conducts concurrent medical record review using specific indicators and criteria as approved by medical staff. Acts as patient advocate: investigates and reports adverse occurrences, and performs staff education related to resource utilization, discharge planning and psychosocial aspects of healthcare delivery.
Promotes effective and efficient utilization of clinical resources and mobilizes resources to assist in achieving desired clinical outcomes within specific timeframe.
Conducts review for appropriate utilization of services from admission through discharge. Evaluates patient satisfaction and quality of care provided.
Communicates with physicians at regular intervals throughout hospitalization and develops an effective working relationship. Assists physicians to maintain appropriate cost, case and desired patient outcomes.
Coordinates the provision of social services to patients, families and significant others to enable them to deal with the impact of illness on individual family functioning and to achieve maximum benefits from healthcare services.
Completes expanded assessment of patients and family needs at time of admission. Completes psychosocial assessment.
Directs and participates in the development and implementation of patient care policies and protocols to provide advice and guidance in handling unusual cases or patient needs.
Attends meetings as assigned
Performs other duties as assigned and modified at manager's discretion.
Acute Case Manager (primarily hospital based)
Responsibilities include all the above "Core" duties/responsibilities plus the following:
Identify appropriateness of inpatient vs. observation status.
Identify and manage safety risk (complete a social assessment), identify functional status (ADLs and PT needs), discuss medications and self-management, identify and correct knowledge deficits.
Implement the ACM Coaching program with the appropriate patient population.
In markets as appropriate, when patient in SNF, in conjunction with the post-acute physician, coordinate the transition to a lower level of care as soon as appropriate using a preferred provider if further services are needed.
Facilitate discharge to appropriate level of care and preferred providers
Communicate discharge to all stakeholders including PCP, Center Manager and Community Case Manager.
Document the appropriate date that the patient is medically discharged and update as appropriate.
Contact the center manager to arrange for a follow-up PCP appointment prior to discharge and whenever possible, communicate this information to the patient/caregiver.
As appropriate, discuss patients' eligibility for CCM or DM programs and identify patient interest in participation.
Coordinate acute UR physician meetings.
At ChenMed,  If you are an innovative, entreprenuerial minded, over-achiever who is extremely passionate in helping people and revolutionizing Healthcare again, we are that dynamic and exciting company you are looking for!
After applying, we encourage you to "follow" us on LinkedIn (ChenMed) as well! This way you can stay informed and up to date on what's happening around our organization and start your path to becoming part of our FAMILY!
EDUCATION AND EXPERIENCE CRITERIA:
Associate degree in Nursing required.
Bachelor Degree in Nursing (BSN) or RN with Bachelor Degree in a related clinical field preferred.
A valid, active Registered Nurse (RN) license in State of employment required.
A minimum of 2 years' clinical work experience required.
A minimum of 1 year of utilization review and/or case management, home health, discharge planning experience required.
A minimum of 1 year of case management experience in acute case management or community case management experience highly desired.
Certified Case Manager certification is preferred. Certification through the Commission for Case Manager Certification (CCMC) or the American Association of Managed Care Nurses (CMCN) desired.
The Nurse Case Manager 1 (RN) is responsible for achieving positive patient outcomes and managing quality of care across the continuum of care. The incumbent in this role will first and foremost serve as an advocate for our patients. He/She works closely with other members of the care team to develop effective plans of care and high levels of care coordination. This care planning and coordination may follow the patient from our centers into acute and post-acute facilities, as well as, their home environments. The Nurse Case Manager 1 (RN) role also involves establishing relationships with patients' families and care givers, primary care physicians, specialists, other care providers, social workers, other case managers and nurses, acute and post-acute facilities, home health care companies, and health plans. He/She adheres to strict departmental goals/objectives, standards of performance, regulatory compliance, quality patient care compliance and policies and procedures.
Get notified for similar jobs
Sign up to receive job alerts
Enter Email address (Required)
Get tailored job recommendations based on your interests.
Similar Jobs
Nurse Case Manager 1 (RN)

Location Philadelphia, Pennsylvania, United States of America Category Medical Center Support Posted Date 01/06/2021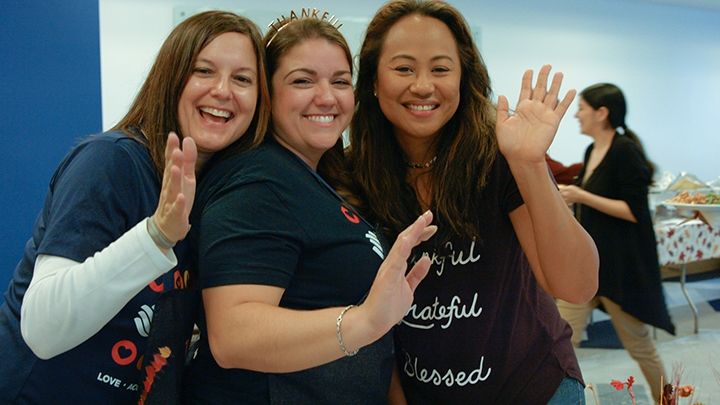 Culture
We're working together to build strong communities inside and outside.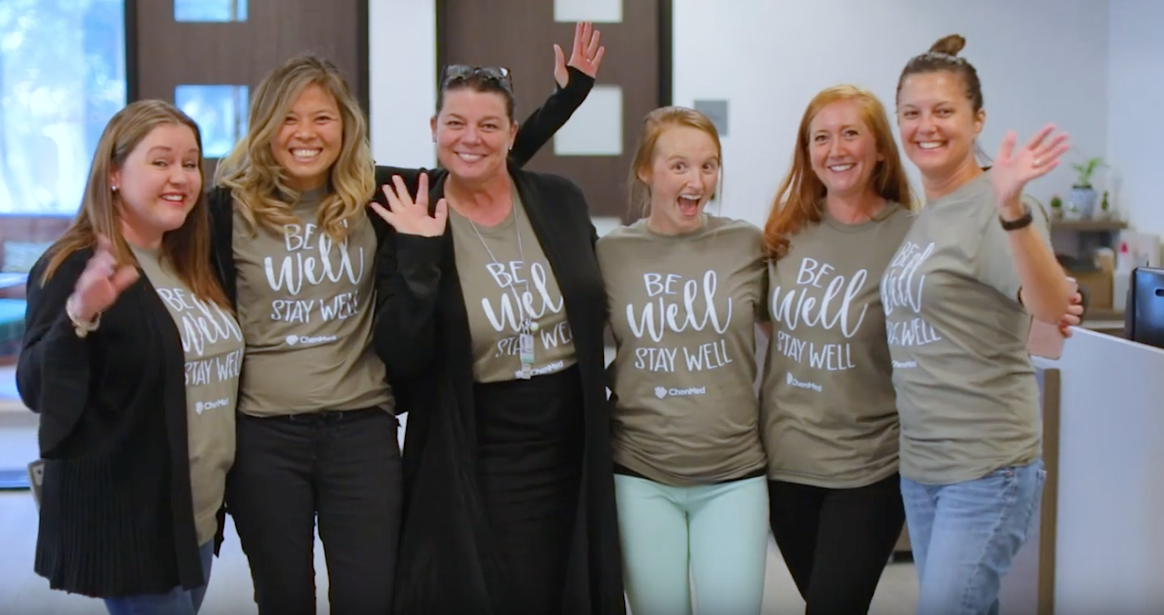 Benefits
ChenMed sees the whole person and looks to support your well-being.
Related Jobs